Image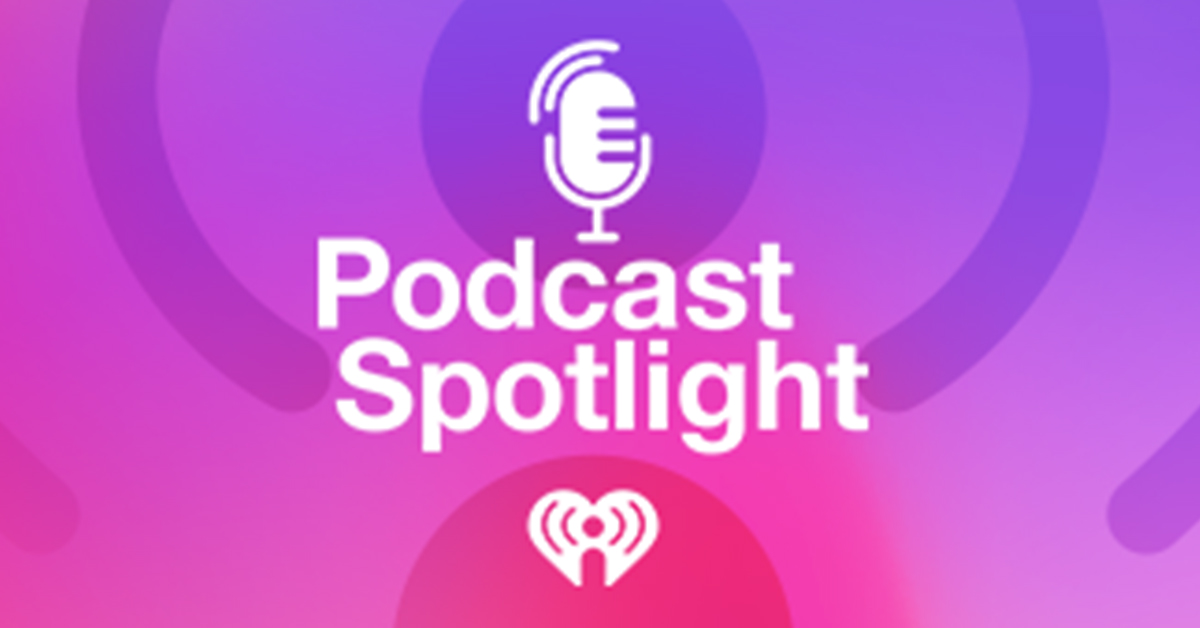 Podcast Spotlight: Looking for a New Show to Listen To? Here's What's New in Podcasts This Week!
With so many podcasts being made today, it's hard to keep up. Luckily, with the help of iHeartRadio's Podcast Spotlight, you can find something new to listen to every week. Here's the latest on iHeartRadio podcasts, seasons and episodes.
This action-packed podcast gives Newton's Law a whole new meaning. "Newton's Law" is a brand new iHeartRadio Original podcast series hosted by Linda Rodriguez McRobbie, an American author, and journalist, that exposes the little-known story of Sir Isaac Newton's stint as England's most ruthless lawman. Newton thought leaving his career as a renowned scientist to become the Warden of Royal Mint was going to be an easy gig. But with an economy teetering on the brink of collapse and a Moriarty-like kingpin looking to win at all costs, the world's smartest man got himself in over his head. This is Sir Isaac Newton like you've never known him before: chasing down criminals, interrogating suspects and making shady backroom deals. Listen to "Newton's Law" now to learn more about the scientist's mysterious second-life as an officer of the law. The premiere episode is streaming now on iHeartRadio!
Could it really happen here? As our world braces for everything from civil unrest to climate change, this podcast seeks to answer that question. This new podcast is part of iHeartMedia's new progressive podcast network, Cool Zone Media, powered by journalist Robert Evans and explores how apocalyptic times are now becoming a daily series. Join host Robert Evans, who has spent more than a decade covering some of the world's greatest conflicts, as he explores the collapse all around us. Each day, Evans guides listeners through what's coming next and what can be done to build a world that is better than what came before. Listen to brand new episodes of "It Could Happen Here," dropping daily on iHeartRadio!
What if we could change the world one relationship at a time? Perhaps with this new iHeartRadio and SalesForce.org podcast series, we can. "Force Multiplier" is a new podcast that spotlights the exponential impact we can have on the world by working together. Join host Baratunde Thurston as he explores the unprecedented challenges we face—from health inequity to nutrition insecurity to the opportunity gap in education—that require unprecedented collaboration to solve. On the first episode of "Force Multiplier," out now, listen as Baratunde sits down with Gita Rampersad (Vice President of Feeding America) and Dr. Kyla Johnson-Trammell (Superintendent of the Oakland Unified School District) as they explore how to solve nutrition insecurity. On this special episode, Rampersad shares how the country's largest hunger-relief organization is working to provide communities across the country with access to nutritious food—while Dr. Johnson-Trammell describes how an unexpected partnership between an NBA All-Star family, a passionate Spanish Chef and a committed community delivered 15 million meals to families in need. Get activated, listen to the premiere episode of "Force Multiplier" on iHeartRadio now.
Check back next week for new podcasts, seasons and episodes you won't want to miss. And if you still want more podcasts, click over to iHeart's Podcast Top 100 to stay-up-to-date with the most popular and trending shows!