Image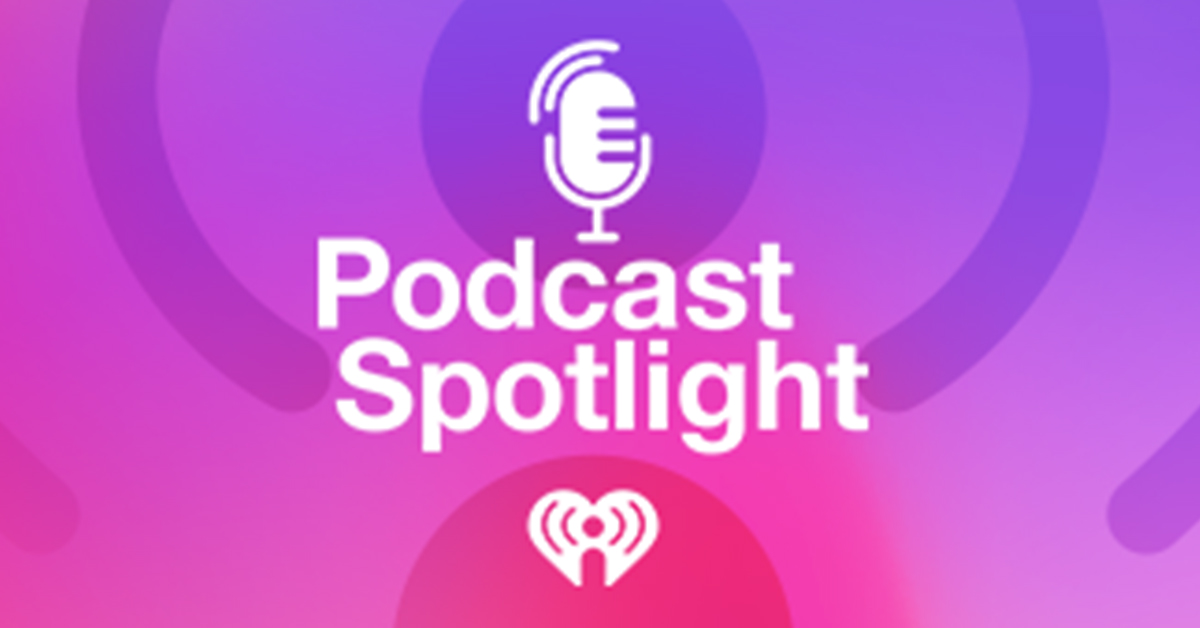 Podcast Spotlight: Looking for a New Show to Listen To? Here's What's New in Podcasts This Week!
With so many podcasts being made today, it's hard to keep up. Luckily, with the help of iHeartRadio's Podcast Spotlight, you can find something new to listen to every week. Here's the latest on iHeartRadio podcasts, seasons and episodes.
Foodies rejoice! This new podcast from renowned chef and restauranteur Ruthie Rogers is just for you. Walk into Ruthie's London River Cafe on any given day, and you'll spot a cast of A-list regulars from Michael Caine to Victoria Beckham. They come not only for delicious Italian dishes, but for the warmth and hospitality that has made this acclaimed restaurant a destination for more than 30 years. Now, chef Rogers is inviting you to join her and her famous guests at the table with a brand new podcast: "River Cafe Table 4." Join Ruthie as she sits down for intimate conversations at the River Cafe's most iconic VIP table to talk about one thing, and one thing only: food. "Whether you're a musician or a footballer or a writer or an actor, we're going to talk about food," says Rogers. "The last thing Paul McCartney wants to discuss is rock and roll. Our guests want to talk about the foods they love." Each week, Rogers invites guests such as Emily Blunt, Jake Gyllenhal, and David Beckham to reminisce about family suppers and first dates, what they cook, how they eat when performing, the restaurants they choose and what food they seek when they need comfort. So grab your seat and get ready, you're invited to join the conversation at "River Cafe Table 4," streaming now on iHeartRadio!
What do the words patria, vida and libertad mean to you? Find out on "SOS Cuba:'' a new special six-episode series from the popular interview-style podcast "Hola, My Name Is" and iHeartMedia's My Cultura podcast network. Join hosts Enrique Santos (iHeartLatino chairman and chief creative officer) and José Díaz-Balart (NBC News anchor) as they sit down with influencers, artists and journalists both from the island of Cuba and the global exiled community. Each episode dives deep into the history that shaped Cuba, shining a light on what happened on July 11, 2021, and the loud call for freedom that was heard on the streets of the communist-ruled country. From what's motivated Cubans to take to the streets and demand "libertad" (liberty) now to what life is really like under Cuba's repressive regime, "SOS Cuba'' explores the country like never before, providing a cry for help that all can answer together. Listen to the first two episodes of the limited series "SOS Cuba'' airing now on iHeartRadio.
This next podcast inspires more than just friendship. "Some of My Best Friends Are" is a brand new podcast from Pushkin Industries and iHeartRadio hosted by Khalil Gibran Muhammad and Ben Austen, a black man and a white man who grew up best friends on the South Side of Chicago in the 1980s. Now a Harvard professor and an award-winning journalist, Khalil and Ben get together again on the "Some of My Best Friends Are" podcast to try and make sense of the absurdities and intricacies of race in America. Join them to listen in on their unfiltered conversations about growing up together in a deeply divided country, and how they're still navigating that divide as it exists today. The first episode of "Some of My Best Friends Are," which explores interracial friendships as portrayed in movies like 48 Hrs and Lethal Weapon, is now streaming on iHeartRadio!
Check back next week for new podcasts, seasons and episodes you won't want to miss. And if you still want more podcasts, click over to iHeart's Podcast Top 100 to stay-up-to-date with the most popular and trending shows!