Image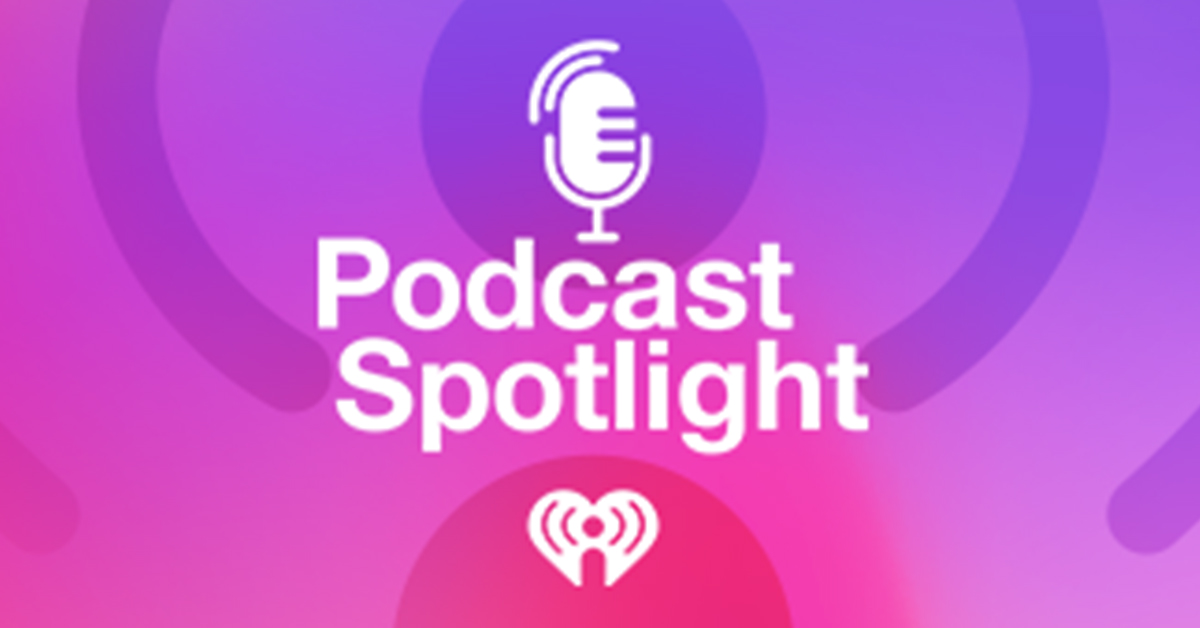 Podcast Spotlight: Looking for a New Show to Listen To? Here's What's New in Podcasts This Week!
With so many podcasts being made today, it's hard to keep up. Luckily, with the help of iHeartRadio's Podcast Spotlight, you can find something new to listen to every week. Here's the latest on iHeartRadio podcasts, seasons and episodes:
Mystery fans, rejoice! Tig Torres is back and on the case once again. "Lethal Lit: A Tig Torres Mystery" is a scripted podcast from Einhorn's Epic Products and iHeartRadio that sees everyone's favorite teenage detective investigate the twisted mystery of the infamous Lit Killer murders. Join Tig and her friends for a brand new season of episodes, as they return to Hollow Falls for the grand reopening of the Montague Hotel. But just as things seem to be okay, the town is in for a rude awakening when bodies begin to appear along with antique music boxes next to each new victim. Can Tig, Wyn and Max stop the killer in time, or are they too close to the suspects to uncover the truth? Find out in a brand new season of "Lethal Lit: A Tig Torres Mystery:" episode one is streaming now on iHeartRadio!
Our next podcast is another whodunit mystery, but with an interactive twist. From audio drama creator Lauren Shippen comes "Maxine Miles," a brand new iHeartRadio original scripted mystery podcast with a choose-your-own-adventure ending. Join Maxine Miles, a normal teenage girl from a sleepy New England town, as her humdrum life is shaken up by the disappearance of a fellow student named Riley. As Maxine starts to sniff around for clues, she begins to discover big secrets course through the veins of her small hometown. As the mystery unfolds, listeners will get to choose between three endings at the end of the season. While Riley's fate remains the same in each ending, listeners' choices have dire ramifications for Maxine and other characters, and the most popular ending will become the official ending for the season—meaning those consequences will carry over into the next season. So, think hard before you make your decisions! The premiere of "Maxine Miles" debuts on February 16, with new episodes dropping each Wednesday thereafter on iHeartRadio!
What's that smell? "Calling Bullsh!t" is a new iHeartRadio original podcast series that digs through the you know what that companies say they stand for, and what they actually do. Join host Ty Montague, co-founder, Chairman and Chief Purpose Officer of Co:Collective, as he calls on journalists, authors, leaders and CEOs of the world's biggest brands to explore whether so-called "mission-based" companies are practicing what they preach—or pulling the wool over consumers' eyes. Each episode features panel-style discussions with experts and changemakers on how these brands can clean up their acts and drive meaningful action and transformation for a better world. Start cutting through the b.s., and check out the first two episodes of "Calling Bullsh!t," featuring Facebook and investment firm BlackRock, streaming now on iHeartRadio!
Check back next week for new podcasts, seasons and episodes that you won't want to miss!