Image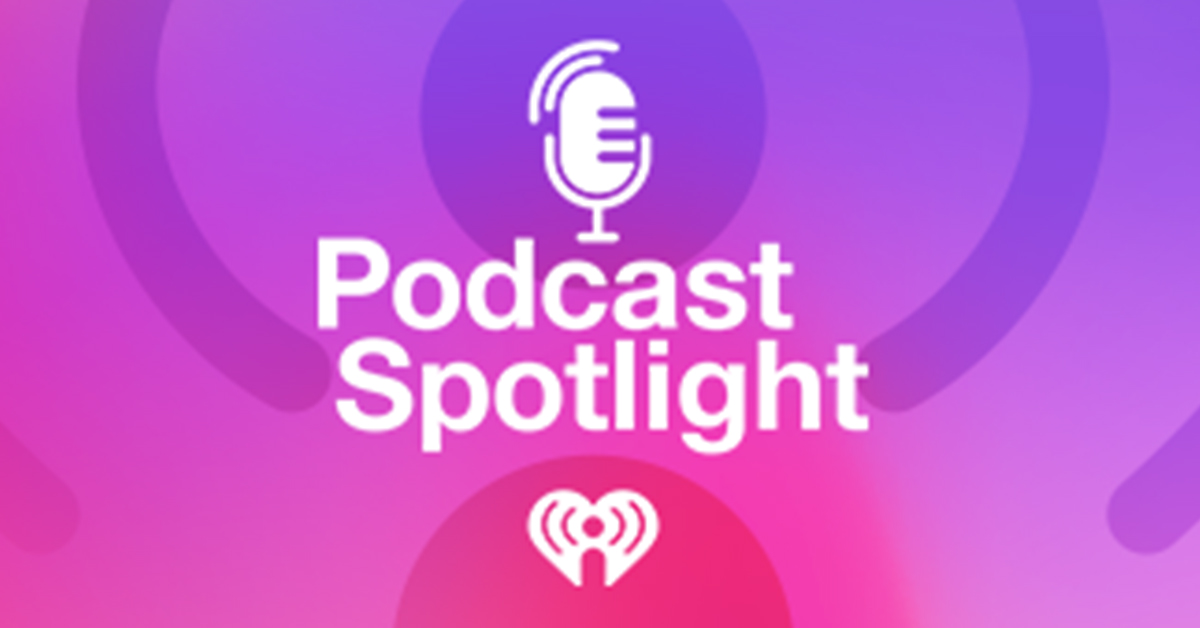 Podcast Spotlight: Looking for a New Show to Listen To? Here's What's New in Podcasts This Week!
With so many podcasts being made today, it's hard to keep up. Luckily, with the help of iHeartRadio's Podcast Spotlight, you can find something new to listen to every week. Here's the latest on iHeartRadio podcasts, seasons and episodes:
Stand-up and salute podcast fans, President Bill Clinton and his critically-acclaimed podcast are back for a brand new season! "Why Am I Telling You This? with Bill Clinton" is an intimate, talk show-style podcast featuring conversations between President Clinton and some of the most fascinating people of our time. President Clinton has a penchant for explaining even the most complex issues in a way people can understand and relate to, thanks to his upbringing where storytelling and connecting to people was a core value. Join him each week as he sits down with an array of influential guests who feel the same—as together they explore not only where we've been, more importantly, where we're going. In a new episode, airing on 2/24, President Clinton sits down with two iconic Olympians, speed skater Apolo Ohno and basketball player Lisa Leslie, to talk about their journeys from modest backgrounds to the pinnacle of their sports, the honor of representing the United States, and embodying the Olympic ideals. They share stories and frank discussions about the pressure and emotional toll Olympians face, the discipline to succeed and the resilience to keep going after setbacks, and how to find satisfaction and purpose after athletic careers end by lifting others to achieve their own potential. Check out new episodes of "Why Am I Telling You This? with Bill Clinton" each Thursday on iHeartRadio!
Now, this is a story all about how—the reimagining of an iconic TV show all went down. Fans of the new show Bel-Air, a dramatic reboot of the classic Will Smith sitcom, will love this new official companion podcast from Peacock and iHeartRadio. Join hosts DJ Jazzy and Aida Osman for "Bel-Air: The Official Podcast" to discover how the show came to be, including how the idea emerged and why it was so important for Will's West Philly origin story to take center stage. Each week a new episode will drop, taking fans behind-the-scenes to break down the show's biggest themes and their real-world inspiration and implications. "Bel-Air: The Official Podcast" isn't a recap podcast, so expect to hear something new about your favorite scenes in each episode. So after you see Bel-Air on Thursday, tune in for a new episode of "Bel-Air: The Official Podcast," streaming on iHeartRadio!
Our next podcast delves into an experience we all share in common: the human experience! "Deeply Human" is an iHeartRadio original podcast in collaboration with BBC World Service, and American Public Media (APM) that explores human behavior, instincts and culture to figure out why we do what we do. Join writer, musician and host Dessa for a brand new season, as she delves into everything from monogamy to accents, our tendencies to create social hierarchies and use intoxicants, and the way we perceive and pursue beauty. Each episode, Dessa will sit down with experts across psychology, animal behavior, math and history to determine why humans act the way they do. So to unravel the mysteries of human life, check out new episodes of "Deeply Human"—starting with the Season 2 debut on the science behind accents and dialects, streaming now on iHeartRadio!
Check back next week for new podcasts, seasons and episodes that you won't want to miss! And if you still want more podcasts, click over to iHeart's Podcast Top 100 to stay-up-to-date with the most popular and trending shows!