Visitor Pass: The Making of an iHeartRadio Event
By: Brian Friedman, Event Photographer
I've always found concerts and all things "behind-the-scenes" to be fascinating, so having the opportunity to photograph the two together for iHeartRadio has been an incredible experience to say the least. As one of their event photographers, I'm in the unique position of getting a bird's-eye view of everything it takes to put on an iHeartRadio show.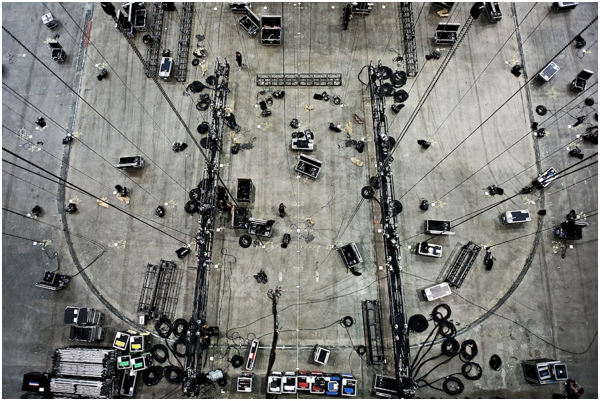 Each event starts with small pieces. Lots and lots of small pieces.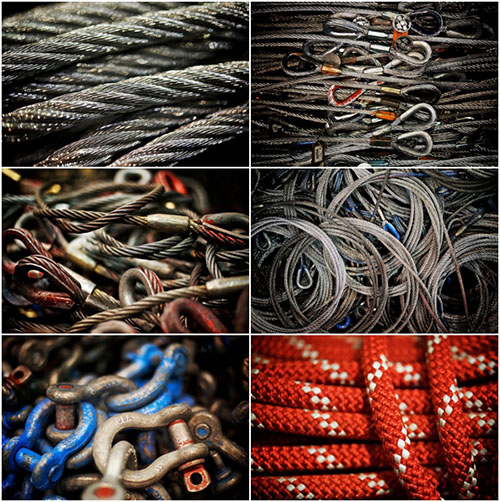 These small pieces come together like a very large and complex puzzle that has been thought out and executed with mind-blowing precision. Each and every major event that iHeartRadio puts on has its own unique stage and set, and everything is custom—meaning it's being assembled for the first and last time. This is no small undertaking, and requires a ton of manpower and expert coordination.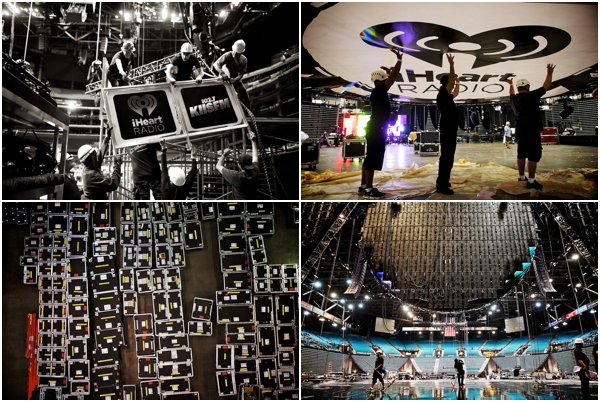 For any given event, there are architects, lighting and sound designers, riggers, electrical engineers, pyro specialists, staging professionals, broadcast specialists, security personnel, producers and talent executives all working together to pull it off without a hitch!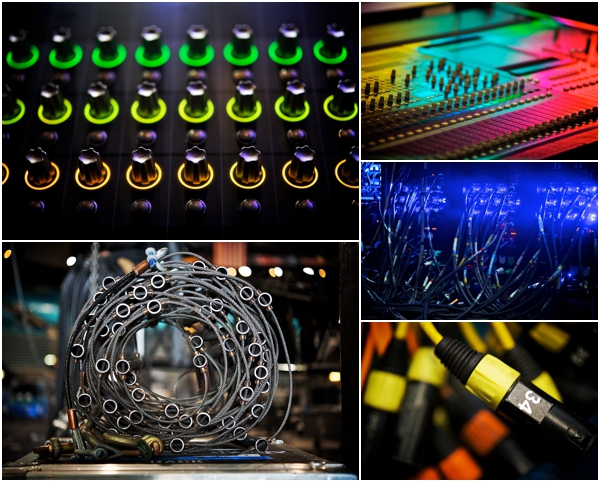 Some productions take five days to put together (the iHeartRadio Music Festival) and some take just one (an iHeartRadio Jingle Ball concert). Whatever the size of the project, I try my best to arrive as early in that process as possible. For a show like the Music Festival, I aim to get there before anything is loaded in so that I can setup a camera just for a time-lapse like this one:
https://www.youtube.com/watch?v=jurrzpDcZLw
Over the course of the buildout, I walk around the arena and surrounding areas capturing the elements that get put together and make the show.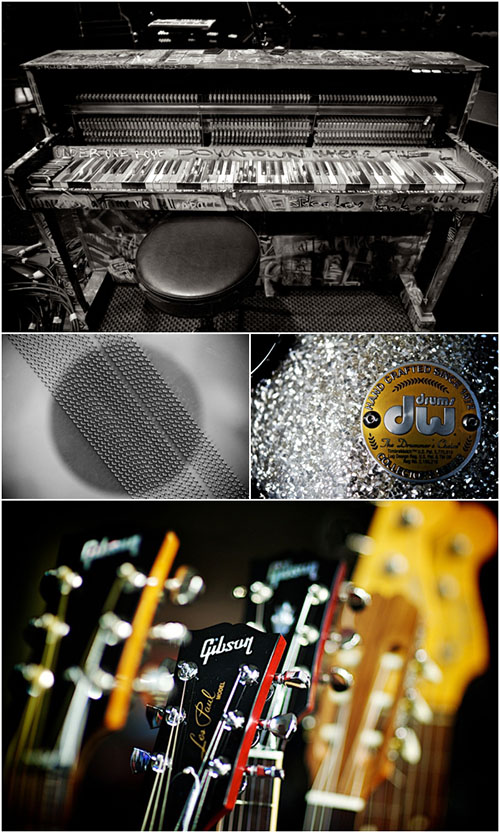 Every hour, a new part of the "puzzle" has been built and over the course of a short few days, you start to see a show come to life. It's really incredible!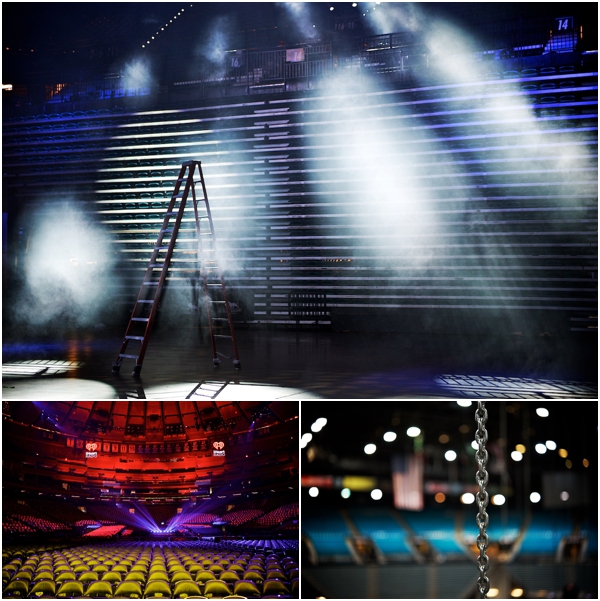 Although the production team may never get the attention of the performers who take their stage, without them, the show would not go on.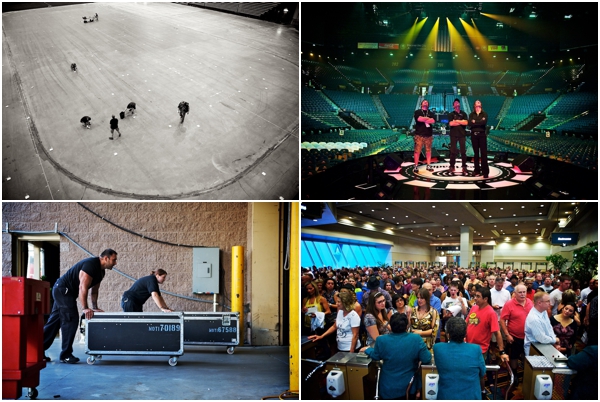 At the end of the day, my approach to shooting is always the same—to pursue art. Whether I'm capturing Taylor Swift or her dressing room sign, I'm always striving to portray my subject in the most creative way possible.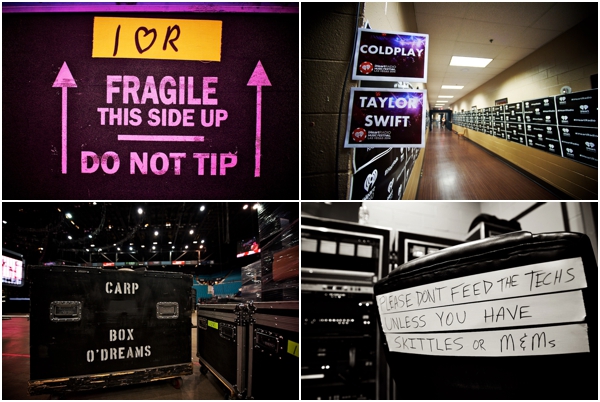 Photos by: Brian Friedman for iHeartMedia