This Week in Music History: October 11-17
It's the week of Columbus Day, and in honor of Christopher accidentally discovering America we're helping you rediscover a few not-so-old favorites who worked it, ran it, and paraded it about.
October 12, 2002: Missy Elliott Works It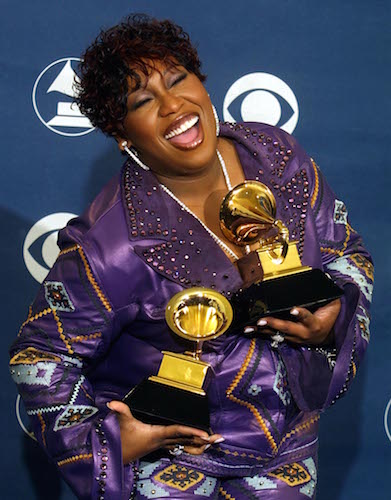 Photo by Lee Celano / AFP / Getty Images
This week in 2002, Missy Elliott debuted a new track on the Mediabase Top 40 chart which quickly worked its way to the top. The early 2000s single "Work It" conquered the airwaves, hitting No. 3 on the Top 40 as well as No. 1 on Urban and Rhythmic. Remembered fondly for bringing the word "badonkadonk" into the spotlight, the Elliott-Timbaland collaboration is Missy's most successful single to date, reaching an audience of more than two billion. Although she's remained largely out of the limelight since releasing her sixth original studio album back in 2005, Missy continues to remain a prominent figure in the music world. Elliott performed as a surprise guest at Katy Perry's Super Bowl Halftime show earlier this year, and is featured on Janet Jackson's latest single "Burnitup!" A seventh album from the rapper is also rumored to be in the works.
October 15, 2005: Chris Brown Runs It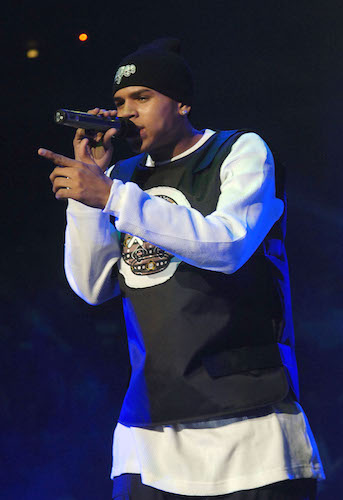 Photo by Brad Barket / Getty Images
Three years after Missy Elliott worked it, Chris Brown ran it. Yes, ten years ago this week Chris Brown's debut single "Run It!" sprinted into the Top 10 on the Mediabase Urban chart, peaking in the Top 3. The track went on to hit No. 1 on the Rhythmic and Top 40 charts and truly launched Brown's career. While the then-teenaged star shared the track with rapper Juelz Santana, it's only Brown whose fame took off following its release. With more than 570,000 plays to date across all formats, "Run It!" set the tone for Brown's many, many subsequent radio hits. "Liquor," the lead single from his upcoming album Royalty is currently in the Top 10 at Urban and Top 20 on the Rhythmic chart, and while it still features Chris Brown's distinctive vocals, the track shows just how far the singer's music has come since 2005.
October 14, 2006: My Chemical Romance Parades It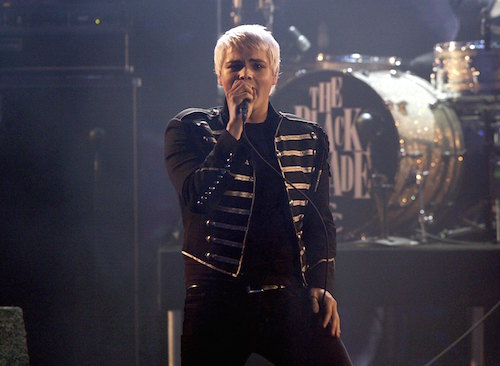 Photo by Kevin Winter / Getty Images
364 days after Chris Brown ran it, My Chemical Romance paraded it. The Jersey-based rock band topped the Alternative chart with their song "Welcome to the Black Parade" this week nine years ago for a total of nine weeks. At that point it was knocked out by Incubus' "Anna Molly" on December 16, the same week MCR's follow-up single "Famous Last Words" hit the charts. Both tracks were off of My Chemical Romance's third record, The Black Parade, a concept album and rock opera which centers around the death and afterlife of its cancer-stricken star, "The Patient." The Black Parade's '70s-inspired feel earned it critical acclaim and helped solidify the era of emo.