Behind the Scenes at the 2015 iHeartRadio Summer Pool Party
​It's time to roll down the windows, turn up your favorite jam and set sail into days filled with sunshine, smoothies and flip flops. Summer is here, and no one knows how to kick it off better than iHeartRadio.  
The iHeartRadio Summer Pool Party, held for the first time ever at Caesars Palace in Las Vegas, was off the charts. But no worries if you didn't make it out—we have the complete behind-the-scenes scoop:
Kelly Clarkson crushed her opening performance (as always), but before she did she caught up with iHeartRadio's Romeo backstage where she learned that she's also crushing it on iHeartRadio!
https://media.iheart.com/player/embed.html?autoStart=false&useFullScreen=true&mid=26090404&siteid=1793&startButtonColor=0xA33335&share=http://www.z100.com/features/iheartradio-summer-pool-party-23/media/13/n-a/Romeo-interviews-kelly-26090404/
Chris Brown was ♫ poppin' like ayo ♫ rocking some yellow pants on the red carpet before dancing his way through an incredible set.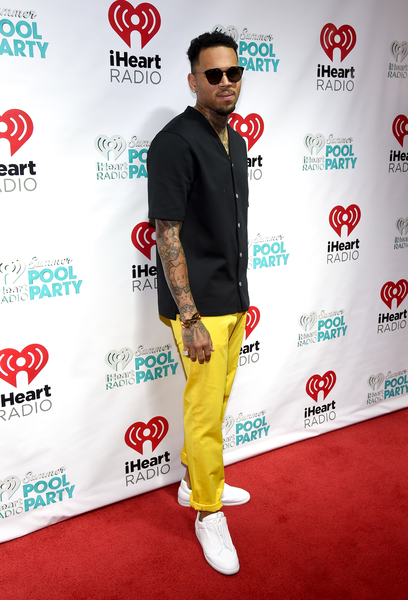 Photo by Ethan Miller/Getty Images for iHeartMedia
Nick Jonas showered fans with water from the stage, but not before he made sure he got a photo with Bebe Rexha. Jealous?
Bebe was definitely having a good time and rocked it out on the red carpet, before she rocked it out on stage for a surprise performance that the crowd couldn't get enough of.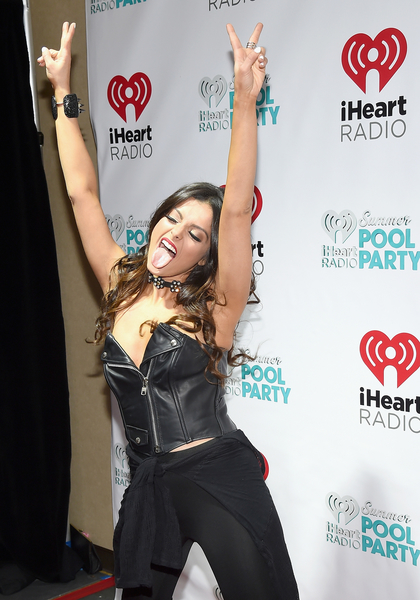 Photo by Ethan Miller/Getty Images for iHeartMedia
Calling all Glamberts! Adam Lambert hit the red carpet showing his goofy side as he posed with our selfie stick.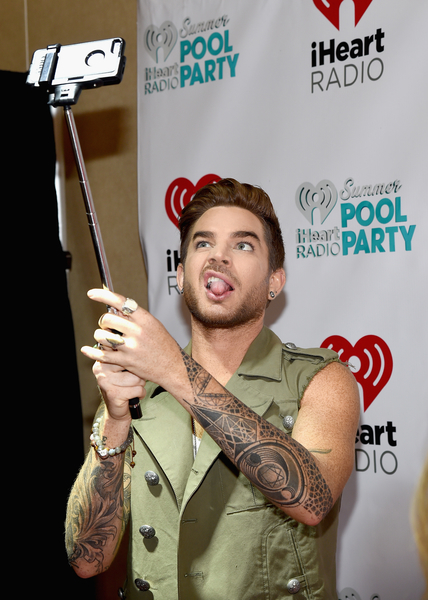 Photo by Ethan Miller/Getty Images for iHeartMedia
Later, Adam introduced Echosmith from atop a sphinx-flanked pedestal with prime view of the stage.
Echosmith may sing about not being #CoolKids, but they looked pretty awesome backstage having a little fun with some inflatables.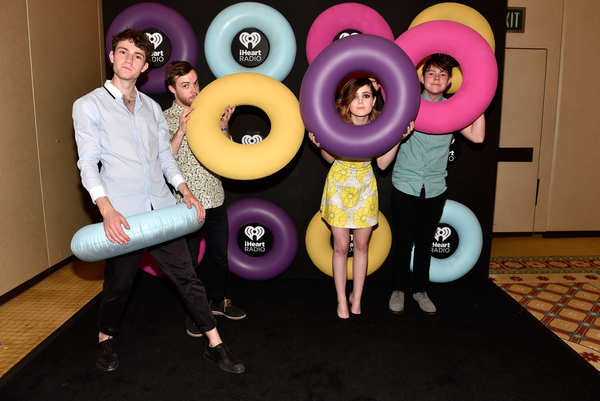 Photo by David Becker/Getty Images for iHeartMedia
Shaggy (a.k.a. Mr. Lover Lover) hit the audience with his new jam "I Need Your Love," but not before bringing down the house with his classic "It Wasn't Me." It was him on the red carpet, though, and boy is he charming.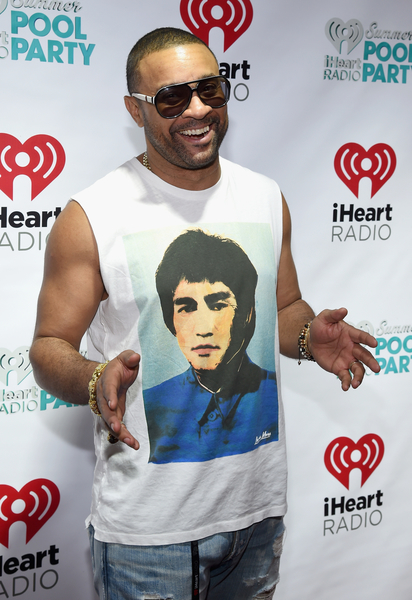 Photo by Ethan Miller/Getty Images for iHeartMedia
Special guest presenter Tyson Beckford pulled out his tickets to the gun show and we let him in…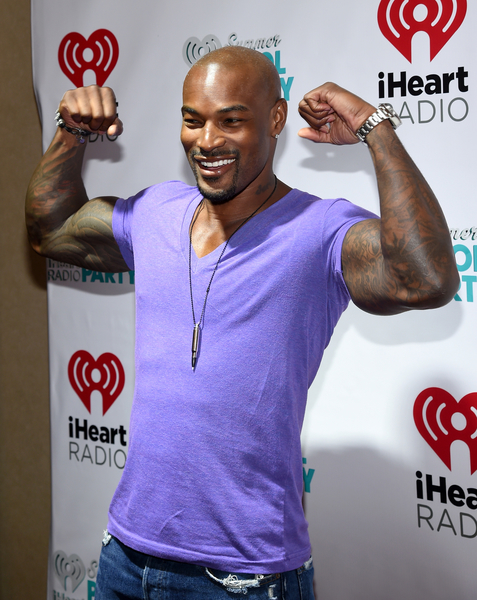 Photo by Ethan Miller/Getty Images for iHeartMedia
Nicki Minaj invited some ladies on stage for an inspiring performance of "The Night is Still Young" and later told women not to wait for a man take care of them. #FeelingMyself
Who is still partying tonight? The night is still young for @nickiminaj at #iHeartPoolParty! http://t.co/9psRd8iBsG

— iHeartRadio (@iHeartRadio) May 31, 2015
Before David Guetta made Vegas even hotter with the first-ever live performance of "Hey Mama" (with Nicki Minaj and Bebe Rexha), he got a good laugh in with iHeartRadio personalities Angi Taylor and Brotha Fred.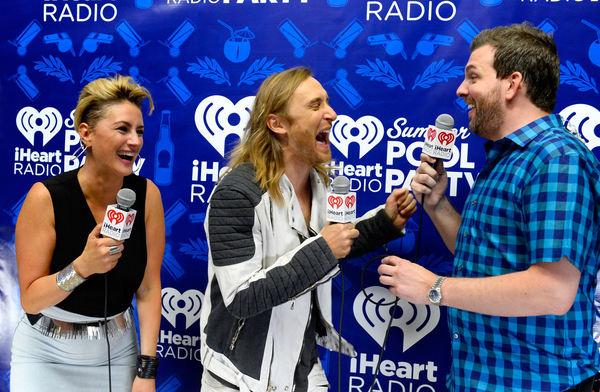 Photo by Bryan Steffy/Getty Images for iHeartMedia

And, if you are wondering what the stars are doing this summer or what it was like the first time they came to Vegas, check out our exclusive red carpet chats our some special iHeartRadio Summer Pool Party guests.

https://media.iheart.com/player/embed.html?autoStart=false&useFullScreen=true&mid=26091469&siteid=8169&startButtonColor=0xA33335&share=http://news.iheart.com/media/play/iheartradio-summer-pool-party-red-carpet-26091469/

Suffice to say, the 2015 iHeartRadio Summer Pool Party was the ultimate party to kickoff summer.  If you now have a serious case of FOMO, we've got just the cure! You can catch a special televised broadcast of the show on The CW Network Thursday, June 11 at 9 p.m. ET/PT.

Thumbnail photo by Isaac Brekken/Getty Images for iHeartMedia​​​​​​
​​