Image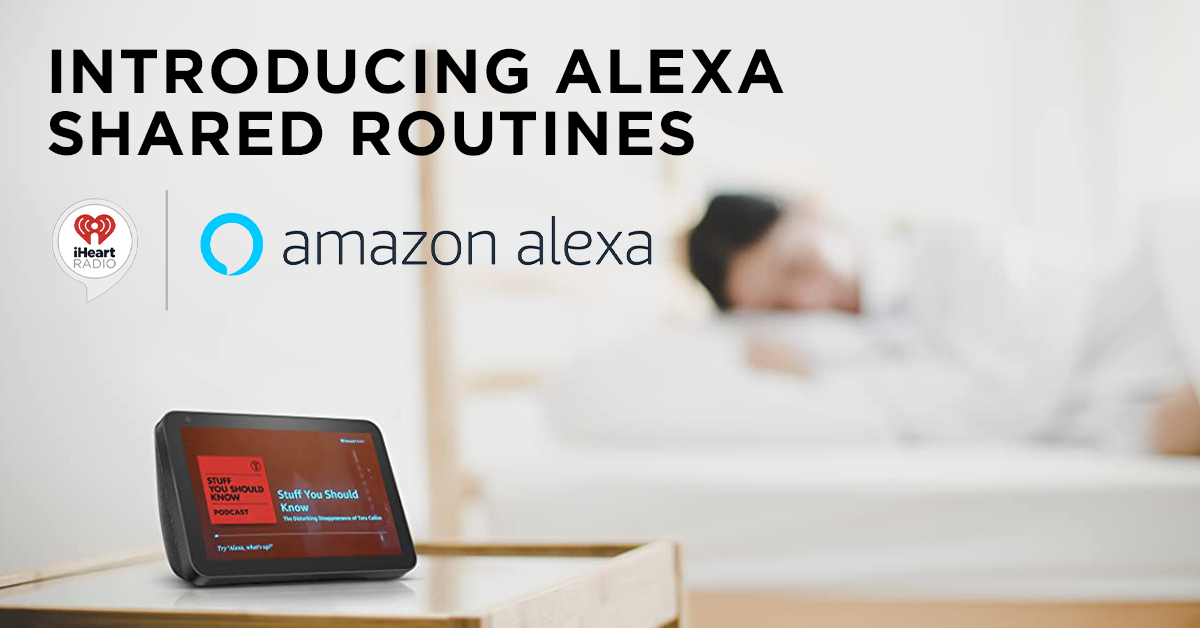 Announcing iHeartRadio's New Alexa Routine!
Are iHeartRadio podcasts an integral part of your morning ritual? We're happy to announce that incorporating your favorite podcasts into your daily routine is now easier than ever with "Alexa Routines" by Amazon!
Alexa Routines are designed to make your days easier and more productive, taking a bunch of things you can do with Alexa and bundling them together seamlessly. From turning off your alarm and turning on a light to asking about the weather and now listening to your favorite iHeartRadio podcasts, you can create an automated new routine with Alexa.
Now, Alexa has gained the ability to turn Routines into shareable URL links so customers can share Routines and customize their Alexa experience!
Starting today, you can use the iHeartRadio Routine to kick off your morning with Stuff You Should Know. When you dismiss your alarm, Alexa will turn on your smart lights, start your compatible smart coffee maker (no worries if you don't have one—the Routine will still work without them), and start to stream Josh Clark and Chuck Bryant's Stuff You Should Know podcast.
For those who don't know, Stuff You Should Know is a critically acclaimed podcast with a cult-following that educates listeners on a wide-ranging variety of topics. Whether you want to learn about the history of champagne, chaos theory or El Nino, there's probably an episode about it! Stuff You Should Know has won numerous podcasting awards and last year became the first podcast in history to be downloaded more than one billion times.
Check out iHeartRadio's Alexa Routine to make tuning into hit podcasts like Stuff You Should Know even easier! To learn more about Alexa Routines, how to set them up and how to share them with family and friends, find all the official details from Amazon here.