Image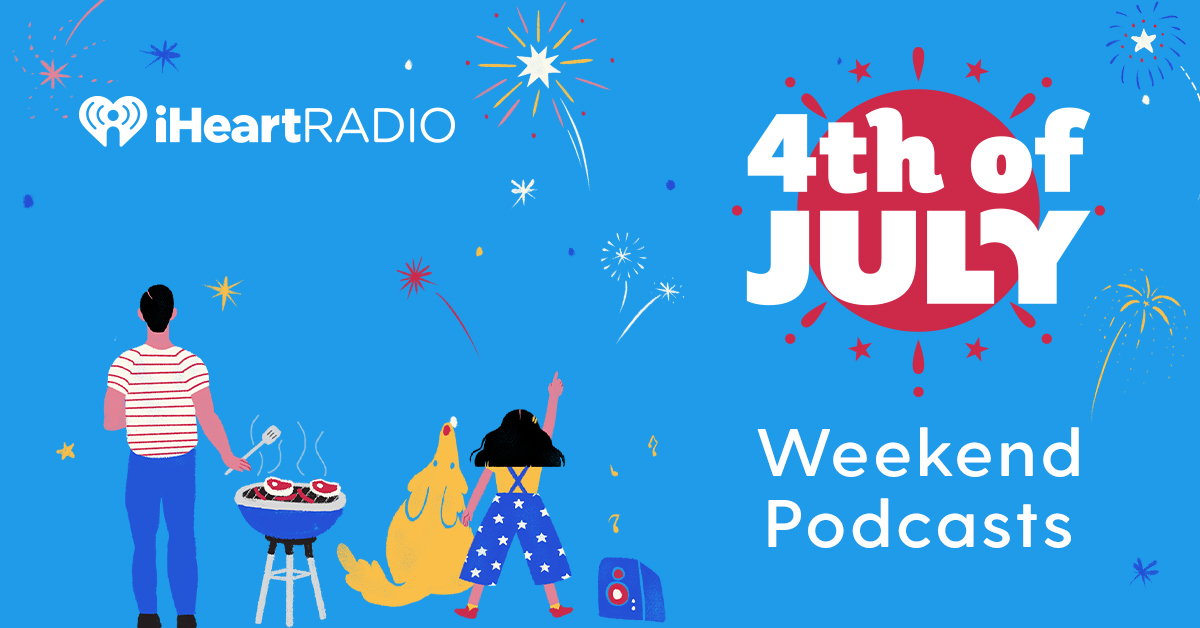 Celebrate July 4th with The Perfect Podcast and Music Playlists from iHeartRadio!
Happy Fourth of July! As Miley Cyrus would say, it's "A Party In The U.S.A." So, kick back, relax and count on iHeartRadio this weekend for the perfect soundtrack to compliment all the fireworks and festivities.
Whether taking a road trip, heading to the beach or firing up the grill for a good ol' fashion barbecue, iHeartRadio has a perfectly curated playlist that's sure to light up your Fourth of July celebration all weekend long.
Looking for some easy listening as you get in gear for the big weekend? iHeartRadio has the perfect collection of podcasts to educate and entertain, no matter what your speed. Bro out over beers with the "Fake Doctors, Real Friends" podcast, grow your mind with "Stuff You Should Know," channel your inner true crime detective with "Crime Junkie," or pop on one of the other podcasts we've selected just for you! With iHeartRadio's expansive library of hit original podcasts, there's something for everyone to light-up Fourth of July weekend.
But what if you forgot to throw together a bumpin' playlist for the holiday weekend ahead? Don't fret, iHeartRadio's summer music playlists will transform you into the perfect DJ for America's birthday party!
Jam the summer's hottest tunes from the delectable sounds of "Peaches" by Justin Bieber, to Doja Cat and SZA's poppy hit song "Kiss Me More," or Olivia Rodrigo's angsty ballad "good 4 u." iHeartRadio has all the biggest hits to keep you Fourth of July celebrations lit, long after the fireworks have ended!
So turn up for Lady Liberty and check out iHeartRadio's hit summer music playlists and popular podcasts now, and have a safe and fun Fourth of July weekend!