Image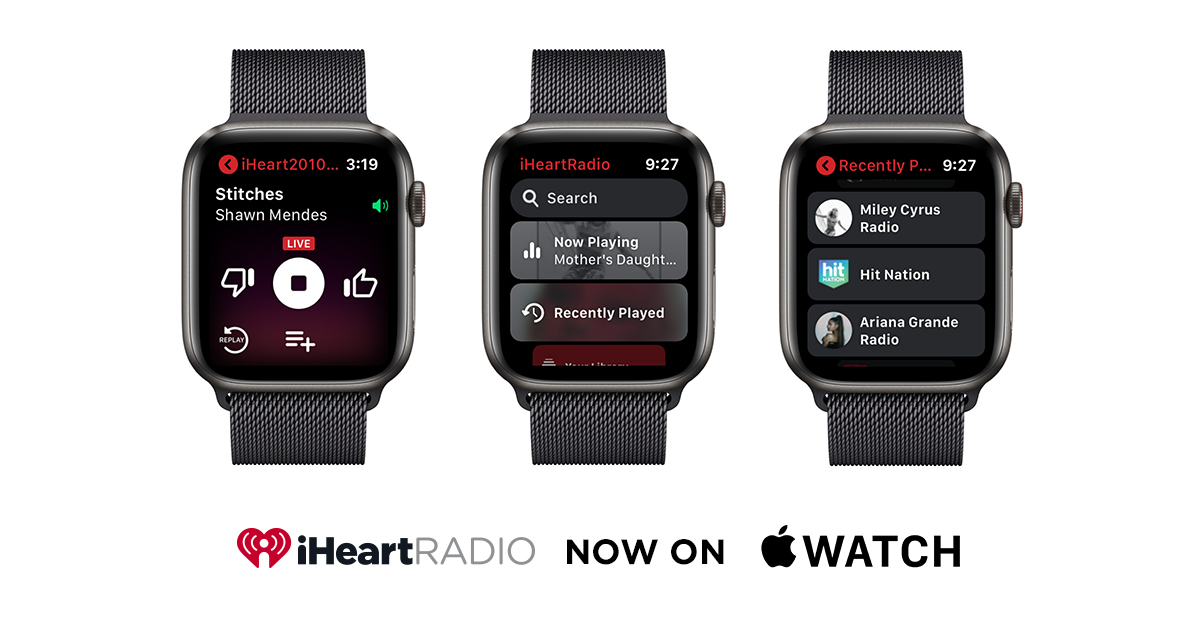 Announcing iHeartRadio's New Apple Watch App!
Big news for iHeartRadio fans out there—all your favorite stations, podcasts and playlists are now available at the tap of the wrist!
iHeartRadio's brand new Apple Watch app is now available in the App Store. Whether heading to the gym or grocery store, listeners now have even more freedom to listen to the best iHeartRadio has to offer anytime, anywhere.
You spoke and we listened. Listeners want the option to leave their smartphone tucked away safely at home. That's why iHeartRadio for Apple Watch has been designed to operate as a standalone app—meaning it can be used alongside the iHeartRadio iOS companion app as a remote control, or operate completely on its own when you do choose to leave your phone behind.
Explore other features iHeartRadio's brand new app has to offer listeners below!
Pick Up Right Where You Left Off
When users tap the app's "Recently Played" tile, they gain instant access to everything they've listened to on iHeartRadio from Live Stations to Podcasts, Playlists and more. From here, they can start playback again to pick-up where they left off—or view even more songs or episodes to choose from.
Go from the car, to walking in the park and back again—all without missing a beat of your favorite iHeartRadio content.
Your Favorite Stations, Podcasts and Playlists on the go 
The complete collection of your saved stations, podcasts and playlists, now right on your wrist. The app's "Library" tile displays everything the user has followed or created themselves, and is ready for play on the go.
Listeners can also add a song directly from the Now Playing screen to one of their existing playlists, or search for new live stations, artists, albums, songs, podcasts or playlists right from their Apple Watch. And with the addition of complications, users can also quickly access the iHeartRadio app from their watch face to make it even easier to use throughout the day.
The iHeartRadio app for Apple Watch, and all these amazing features, are now available from the App Store.