Image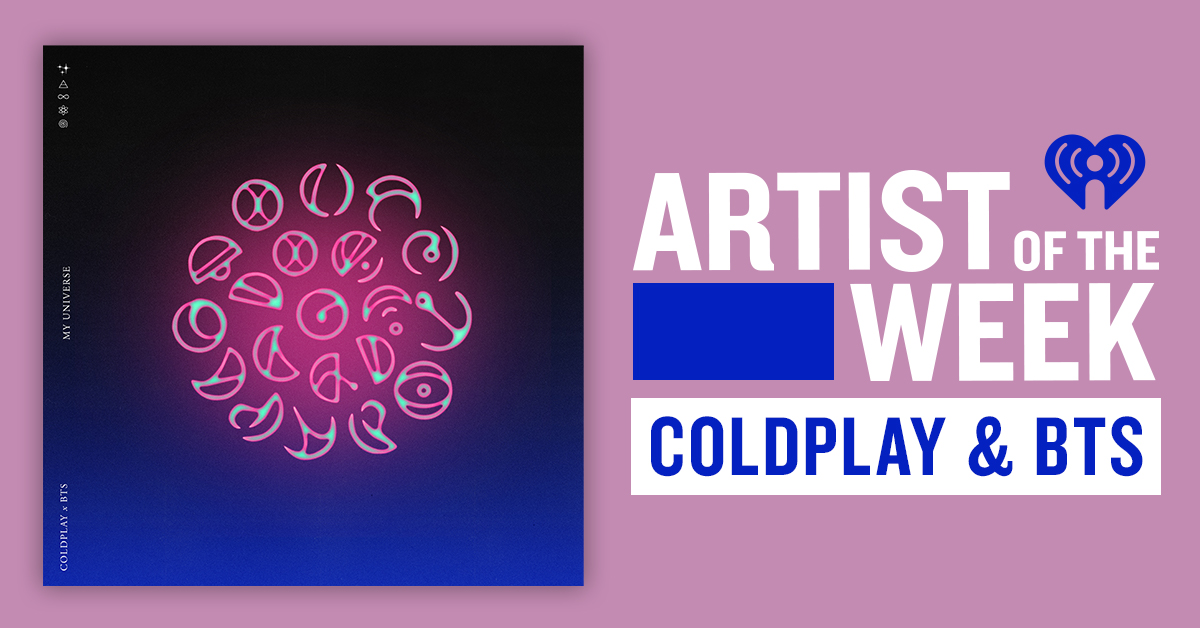 Artist of the Week: Coldplay & BTS
Music fans get ready for lift-off: Coldplay and BTS have gravitated together on a brand new collaboration. The bands' are launching a new, out-of-this-world track "My Universe," which makes its global debut today.
You can hear the space-inspired jam playing all day long on Alternative Radio and more of iHeartRadio's featured alternative rock stations.
"My Universe" marks the first time the British rockers and the K-Pop sensation have collaborated together on a track. The uplifting new song, which is grounded in love with lyrics like: "You are/ My universe/ And I just want to put you first," features both English and Korean-sung verses.
The new tune is the second single from Coldplay's upcoming ninth studio album, Music of the Spheres, which is set to release on October 15. The band launched their hit comeback song, "Higher Power," earlier this year—performing the track live at the recent iHeartRadio Music Festival—after a substantial break from writing new music. In fact, Music of the Spheres will be Coldplay's first full-length release since their 2019 double album, Everyday Life, which peaked on the UK albums and reached No. 7 on the Billboard 200.
And BTS are no stranger to chart-topping hits or high-profile collaborations themselves, already having linked up with some of music's biggest acts from Megan Thee Stallion to Halsey and Steve Aoki. The septet has also charted an incredible five No. 1 songs on the Billboard Hot 100 since forming in 2013.
Houston, we have NO problem with this otherworldly new collaboration from Coldplay and BTS! Be among the first to hear "My Universe" for yourself, tune in to Alternative Radio and more of iHeartRadio's hit alternative rock stations and listen now!