Image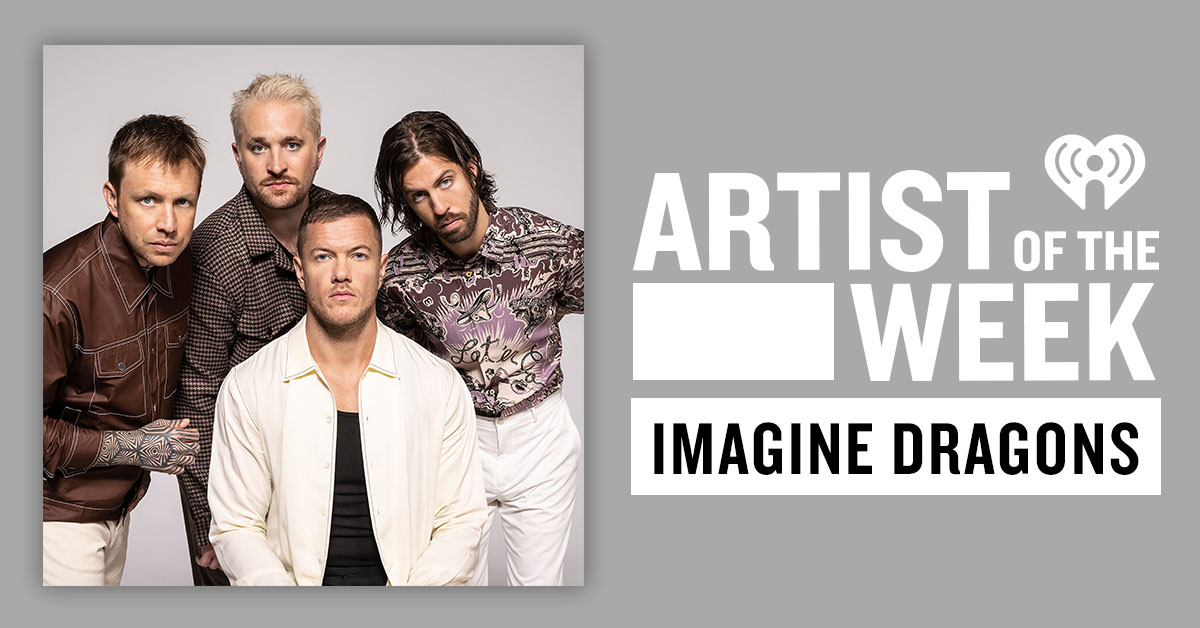 Artist of the Week: Imagine Dragons
Imagining a new Imagine Dragons album? You're not alone, and the wait is finally over the band's much-anticipated fifth studio album Mercury - Act 1, which makes its global debut today! Join the Dragons in celebrating with an exclusive album release party hosted by iHeartRadio.
Imagine Dragons' iHeartRadio Album Release Party is set to stream free next week, September 8, at 10pm ET/7pm PT on iHeartRadio's Alternative and Hot Adult Contemporary stations, and via LiveXLive.com or the LiveXLive app. Fans can listen along to hear needle drops from the new record, as well as intimate conversations with the band members about the new album, hosted by Chris Booker. Those who tune in will even be treated to an exclusive performance of some of the new tracks!
Mercury - Act 1 is Imagine Dragons' fifth full-length album and first major release since 2018's hit record Origins. The new record has been described as a "kaleidoscopic musical feast" and "lyrically piercing" collection of songs recorded in collaboration with legendary producer Rick Rubin. Boasting 13 new tracks—including the previously released "Follow You" and "Wrecked" (inspired by the passing of frontman Dan Reynold's sister-in-law)—Mercury - Act 1 is Imagine Dragons most vulnerable, and perhaps, most ambitious album to date. That's saying a lot for the only band in history to have recorded three RIAA certified Diamond singles with their now-legendary 2010s hits "Radioactive," "Believer" and most recently "Demons."
In an album teaser posted on Twitter, Imagine Dragons tell fans the record "is meant to be a source of happiness" after trialing times for the world.
"Though it dives into moments of grief and searching, at its core, it is a celebration of life and humanity. Though life feels incredibly fragile and finite, we are still alive," writes the band. "Our only hope is that these songs bring you some sort of refuge and peace."
We're excited to welcome the return of Imagine Dragons and see their behind-the-scenes performance of some of the brand new tracks next week! Until then, you can check out the new album Mercury - Act 1 on iHeartRadio to hear all the new songs for yourself, streaming now on iHeartRadio. And be sure to tune into iHeartRadio's Alternative and Hot Adult Contemporary stations or LiveXLive.com and the LiveXLive app at 10pm ET/7pm PT on September 8 to hear exclusive commentary, featured tracks and an intimate performance by Imagine Dragons!