Image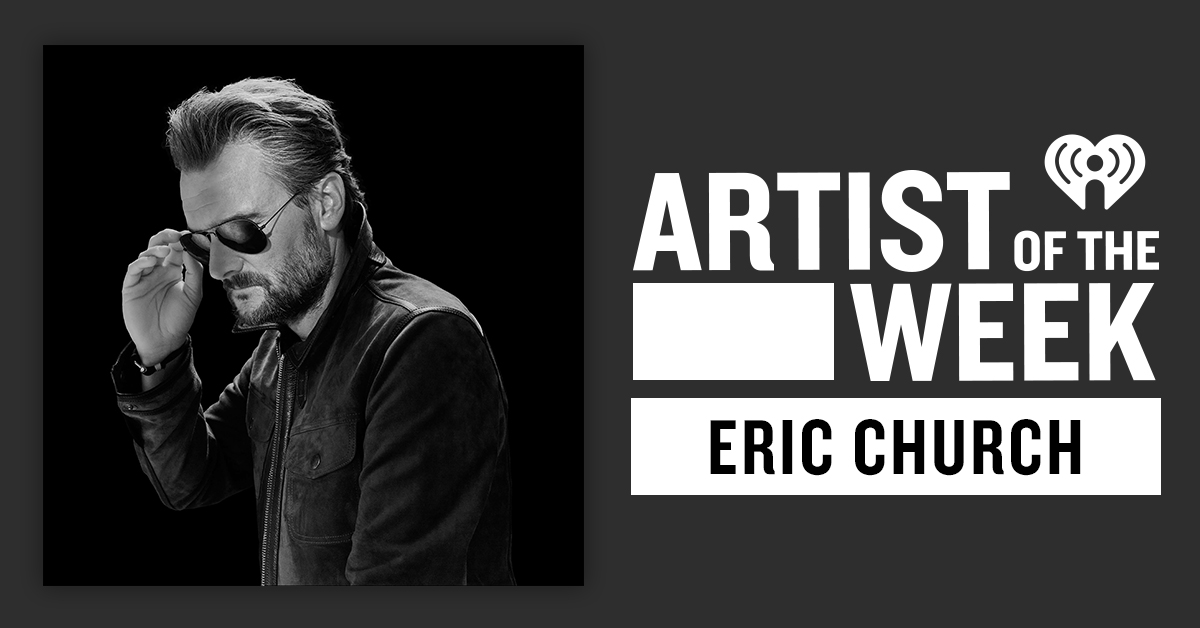 Artist of the Week: Eric Church
Great things come in three, including Eric Church's brand new release Heart & Soul. The first part of his new triple album is out now, and he's celebrating with an exclusive album release party hosted by iHeartRadio!
Eric Church's iHeartRadio Album Release Party is set to stream free next week, April 22, at 7pm local time on the iHeartCountry Radio station, and on video via LiveXLive.com or the LiveXLive app. Fans can listen along to hear the country music superstar perform several brand new tracks from the album, as well as share exclusive commentary and speak with a few lucky fans via Zoom.
Heart & Soul is Eric Church's highly-anticipated follow-up to his 2018 album, Desperate Man. The ambitious triple album consists of three parts: Heart (available now), & (coming on 4/20), and Soul (coming on 4/23). Last year, Eric Church told iHeartRadio that he wrote and recorded all 28 songs in 28 days while secluded in the mountains of North Carolina.
"I would get up in the morning and write a song, and we would record the song that night," said Church. "And the thinking was, we would remove all the barriers of what people think, or a publisher thinks, or a label thinks … So we tried to go back and let creativity reign, and it is unequivocally my favorite music we've done."
Be the first to celebrate Eric Church's tremendous new project, Heart & Soul, by streaming the first album now on iHeartRadio. Then, join iHeartRadio and Eric Church next week to hear the two other unreleased albums, alongside an exclusive performance of the new songs and more during iHeartRadio's Album Release Party!