Image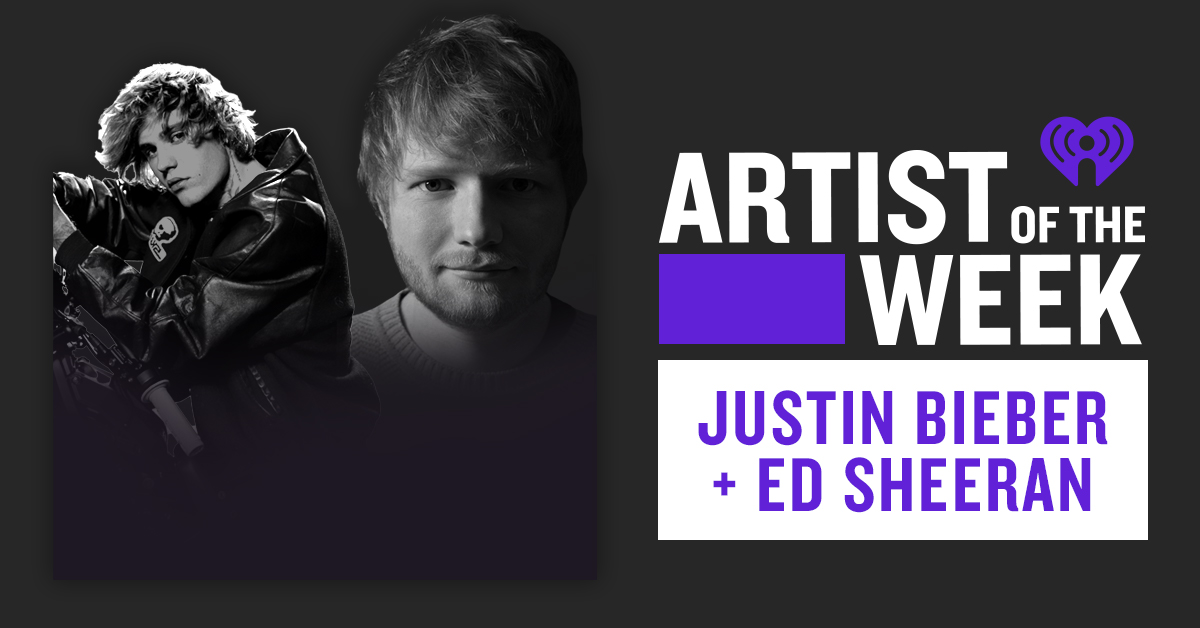 Artist of the Week: Ed Sheeran & Justin Bieber
Celebrate the power of pop music all summer-long with iHeartRadio and KIIS FM's annual Wango Tango musical festival!
Since 2003, the legendary Wango Tango has remained one of the most-anticipated summer events in Southern California, and has played home to some iconic performances from pop music's echelon of legendary stars throughout the years.
This year's Wango Tango was no different, kicking off the summer music festival season with another unforgettable night of performances from two of music's biggest stars: Ed Sheeran and Justin Bieber. But not to worry if you missed the live show this week; iHeartRadio is reliving all the magic of Ed Sheeran and Justin Bieber's performances, as well as other iconic sets from years past!
Head on over to iHeartRadio's YouTube channel to see one of Ed Sheeran's first live performances after taking a break from recording in 2020. Pop fans were delighted by a lively rendition of Sheeran's biggest songs throughout the years, including "Thinking Out Loud," "Visiting Hours," and the Grammy Award-winning tune "Shape of You." Sheeran also treated fans to a performance of his brand-new recently released single "Bad Habits."
And for all the Beliebers out there, Justin Bieber was in rare form in closing out this year's show. The superstar gave fans all they could want and more in performing hits from his latest album, Justice, like "Hold On," "Love You Different," and a tightly choreographed rendition of "Somebody." But the pièce de résistance was a stripped down version of his contender for summer song of the year, "Peaches," which saw the Biebs softly deliver all the catchy melodies and hooks while also playing the keyboard.
Relive all the iconic moments from this year's Wango Tango—as well as legendary performances from the past by stars like Mariah Carey, Britney Spears, Lady Gaga and Taylor Swift—now on iHeartRadio's YouTube page!