Image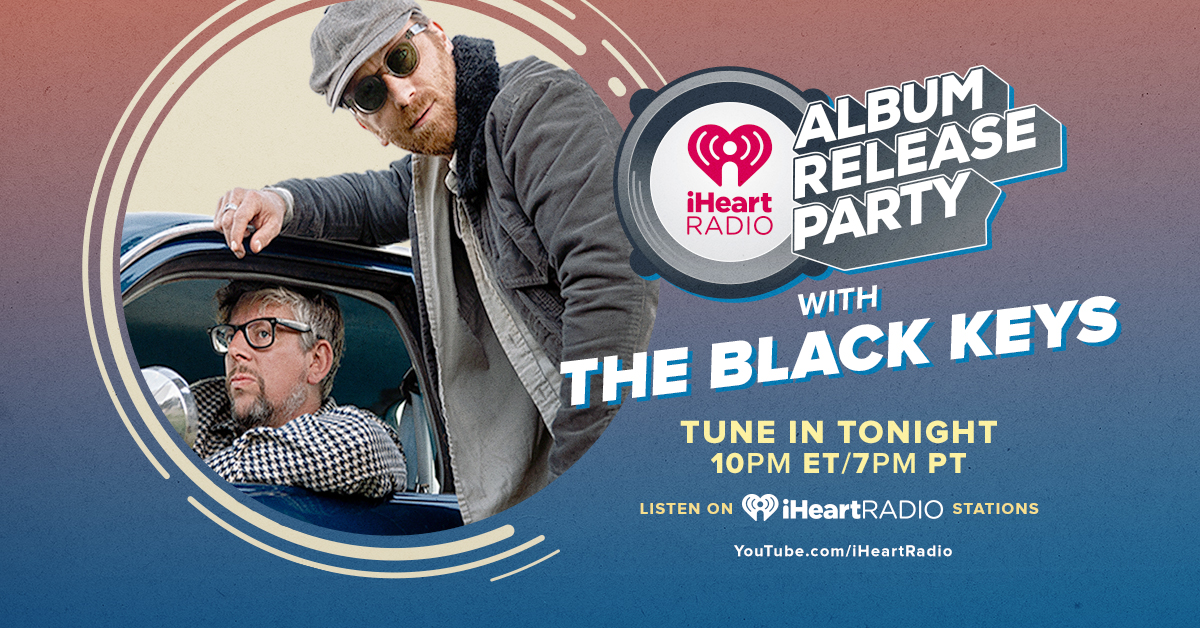 Artist of the Week: Spend the Weekend with New Music From The Black Keys and Florence + the Machine
There's nothing better than kicking back with some great music – and The Black Keys and Florence + the Machine have us covered this week! Both artists just released new albums and celebrated with performances at the iHeartRadio Theater L.A.  for their very own album release parties. 
The Black Keys – a rock duo featuring Dan Auerbach on guitar and vocals and Patrick Carney on drums – just released their 11th studio album, "Dropout Boogie," featuring collaborations with ZZ Top's Billy F. Gibbons, Reigning Sound's Greg Cartright and producer Angelo Petraglia.
The Grammy-winning duo has released three albums since they took a five-year break from the band, returning in 2019. Since then, they've picked up right where they left off, even releasing a country blues cover album last year titled "Delta Cream."
To celebrate, The Black Keys are performing a show for iHeartRadio fans on tonight! Fans can listen and tune in for a free stream of the exclusive LIVE iHeartRadio Album Release Party with The Black Keys tonight, May 13th at 10pm ET/7pm PT via iHeartRadio's YouTube channel. Fans can also listen to the show via iHeartRadio's Alternative Radio channel.
Florence + the Machine is also back with their first new music since 2018 with their new album, "Dance Fever." The album features 14 new tracks including the previously-released "King," "Heaven Is Here," "My Love" and "Free." It was recorded in London over the course of the pandemic and was produced by Florence, Jack Antonoff, and Dave Bayley of Glass Animals.
The British indie rock band, with frontwoman Florence Welch, recorded their Album Release Party earlier this month – giving the kind of high-energy performance they're known for! Fans can watch the show go down in the video below on the iHeartRadio YouTube channel now.