Image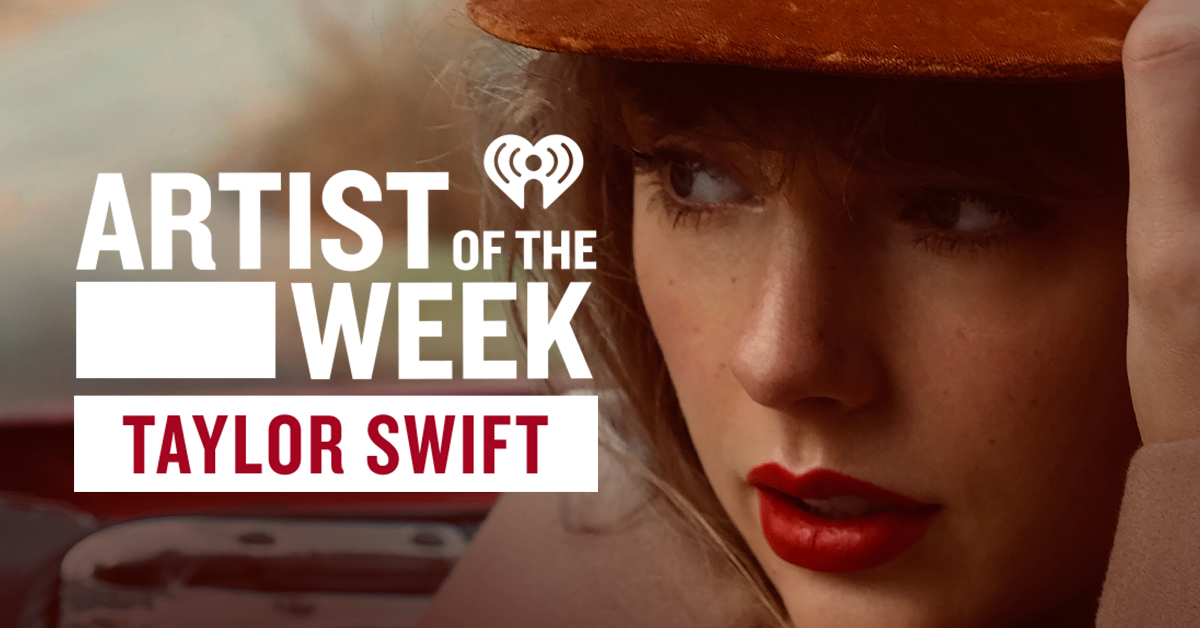 Artist of the Week: Taylor Swift
Take a deep breath Taylor Swift fans… The wait is finally over for the beloved singer's redux of her classic album, Red (Taylor's Version), which makes its global debut today! To celebrate this momentous moment, iHeartRadio is giving fans an exclusive look at new B-sides and vault outtakes from the album. 
Listen to Taylor's booming new break-up song, "I Bet You Think About Me," featuring some help from Country crooner Chris Stapleton, debuting on iHeartCountry's "Country Friday" and playing all day on iHeartCountry radio stations across the country. But that's not all: iHeartRadio is also featuring another never-before-heard song from Red (Taylor's Version), the infectious pop bop "Message In A Bottle (From The Vault)" also playing all day long on iHeartRadio's Hot Adult Contemporary Radio and Contemporary Hit Radio stations. 
Red (Taylor's Version) marks the second chapter of her ambitious Taylor's Version project, reclaiming her previous work by re-recording her old albums, which started with Fearless (Taylor's Version) released earlier this year. Red was Taylor Swift's fourth studio album, and featured hits like "I Knew You Were Trouble" and "We Are Never Ever Getting Back Together." The new version features re-recordings of those 16 original songs, as well as 14 previously unreleased songs, for a whopping grand total of 30 tracks. Those new tracks include songs from the vault and also fresh collaborations with artists like Phoebe Bridgers, Gary Lightbody, Ed Sheeran and as previously mentioned, Chris Stapleton. 
In a tweet to fans about the album, Taylor wrote: "It never would have been possible to go back & remake my previous work, uncovering lost art & forgotten gems along the way if you hadn't emboldened me."
"Red is about to be mine again," she adds. "But it has always been ours. Now we begin again."
Be the first to celebrate the release of Red (Taylor's Version), by checking out her new break-up ballad with Chris Stapleton, "I Bet You Think About Me," and her unvaulted upbeat jam, "Message In A Bottle (From The Vault)," streaming now on iHeartRadio stations!