Image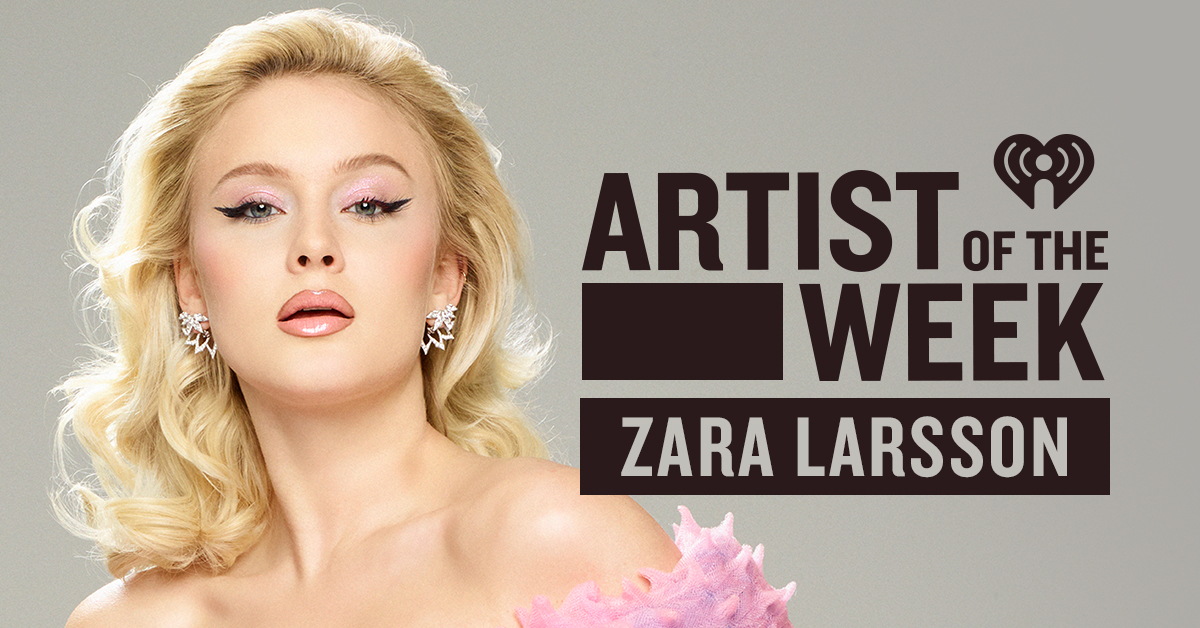 Artist of the Week: Zara Larsson
Zara Larsson fans, rejoice! After four long years, the Swedish pop sensation's new album, Poster Girl, is finally out today!
Poster Girl is Zara Larsson's third studio album, and follow up to her 2017 hit, So Good. The highly-anticipated project is filled with electro-pop synths, slick melodies and elegant vocals on songs like "Talk About Love" and "WOW." In its entirety, Poster Girl features a lavish collection of 12 energetic songs that are sure to make you stand up and dance.
But despite its upbeat nature, Zara admits Poster Girl has been a long time coming. In fact, the album's lead single, "Ruin My Life," came out nearly two-and-a-half years ago! In an interview, she told Billboard how the challenging year pushed the album's release and led to some self-realization.
"I felt like a little person floating around the universe without anything to anchor me down to reality," Zara said. "I identify myself so much by my job: I'm an artist. That's who I am. And when I didn't have that, it was very confusing."
Nothing to fret about now though, as Poster Girl is finally out and Zara sounds better than ever! To herald the arrival of this new record, Zara joined iHeartRadio's new interview series celebrating Women's History Month, "Leading Ladies," to discuss a number of topics about women's issues and the album.
Conversing with iHeartRadio's Emily Curl, Zara opened up about feminism, double standards and the women who have made the biggest impact on her. Be sure to check out the interview, and stay tuned to iHeartRadio all month long for more features of music's biggest female stars in celebration of Women's History Month!
And join iHeartRadio and even more of your favorite music stars on International Women's Day for "iHeartRadio's Presents SeeHer Hear Her: Celebrating Women in Music." This new virtual event will highlight three successful and influential artists—Cardi B., Gwen Stefani and Kelsea Ballerini—on their careers, influences and more. So don't miss it! Fans can tune in on March 8 at 8pm ET on iHeartRadio's YouTube and Facebook pages to catch this special event.
Be the first to hear Zara Larsson's new album, Poster Girl, streaming now on iHeartRadio!