Employee Playlist of the Month: Tamika Campbell
Let's take a walk down memory lane! This playlist, created by iHeartMedia's Production Coordinator Tamika Campbell, encompasses all the classics. From Aretha Franklin to the Rolling Stones, you'll be singing the lyrics to songs you've always known – and you might even hear some newer tunes mixed in! Head down below to listen and reminisce.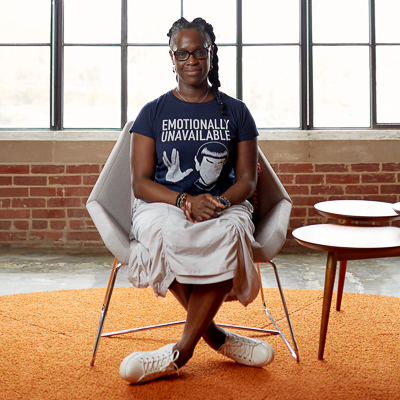 Why did you choose the songs on your playlist?
They are songs from my everyday life. A lot of them are connected to a memory, some just really funky songs I like to jam to. I come from a family of musicians, so music has always been a huge part of my life. I can't think of a time when there isn't music playing in the background throughout my day.
 When do you listen to this playlist most?
I listen to music all day long, but especially when I'm working on a project. It helps me focus on my thoughts and drown out the world around me.
 Who is your dream artist to meet and why?
Too hard to choose just one.
 Can you share your most memorable music moment experience?
July 22, 1984 Jackson's Victory tour in Jacksonville FL. I don't think I need to say more than 5th row seats to one of the most amazing concerts ever!
 What is the best part about working at iHeartRadio?
My coworkers. The podcast group is an amazing bunch of folks who really look out for each other. I've known some for over 10 years now and they are like family.
A fun fact about myself is…
I auditioned to be a "Fly Girl" on In Living Color (clearly I didn't make it…)
Employee Playlist of the Month: Tamika Campbell​​​​​​​​​​​​​
 ​​​