Image

Employee Playlist of the Month: Danielle Dellilo
In need of a quarantine pick-me-up? Look no further than this playlist from Danielle Dellilo, Promotions Director at iHeartMedia. With hits from Janet Jackson, Mariah Carey, Ariana Grande and more, we guarantee this playlist will have you dancing and feeling good in no time. Check it out below!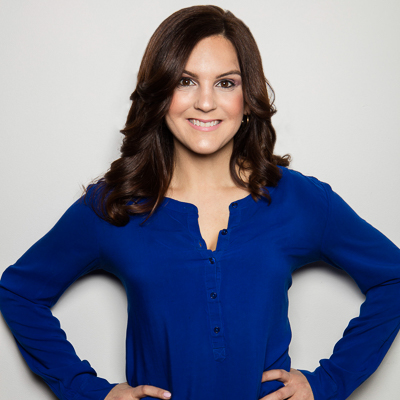 How come you choose the songs on your playlist?
It was so hard for me to only choose these songs because I am so obsessed with music and so many different genres, but I chose songs that lift me up, remind me of moments in my life so far and that I just want to dance to.  I also chose songs that some people may not have heard before.
When do you listen to this playlist most?
I listen to this playlist while I'm driving or walking on the beach or boardwalk. I also listen to it when I am not listening to our stations or while working.
Who is your dream artist to meet and why?
This is a tough one because I get to meet so many artists, but I would LOVE to meet Janet Jackson.  She was influential throughout my childhood and teenage years with her music and incredible choreography.  She is such an inspiration and has accomplished so much in  life and no matter what, she prevailed and came out on top.  And, if he was still alive, I would want to meet her brother, Michael. Michael Jackson's BAD tour at Madison Square Garden was my first concert my mother took me to. As a child she would put his music on and I either sat there in awe or I bopped/danced to his music. His music was also influential in my life.
Can you share your most memorable music moment experience?
My most memorable music moment was when Jimmy Fallon invited a bunch of us Mariah superfans AKA Lambs to discuss Mariah Carey's new single at the time, The Art of Letting Go.  We were told we were going to give our feedback to Jimmy and he was going to share it with Mariah, but…that was not the case.  A few separate groups were brought into a room at different times, Jimmy came and hung out with us, played the song, all of a sudden Mariah Carey came out behind a wall and was SINGING TO US! Then at the end of the night she gave us a private performance. It was truly such an unforgettable moment in time. Watch it here. ​
What is the best part about working at iHeartRadio?
The best part of working at iHeartRadio is how we give everyone a friend, all day, every day, anywhere in the world. I love how we produce the biggest and best events, work with the most talented on-air personalities and of course the relationships we built with so many artists.  We are the most trusted name in radio! And I really am SUPER proud to work at iHeart.  When I work with artists coming through 32AA or at a show or event, they always say how much they love us and appreciate what we have done for them and the music industry.  It feels good to hear how much we are appreciated and recognized. The other thing I love is how the colleagues I work with and have gotten to know have become family and I am truly grateful for that.
A fun fact about myself is…
In October 2019, we had two guests who are comedians on our podcast, Tales Over Cocktails.  Throughout the entire episode I made them laugh so hard that they invited me to open up for them at Caroline's on Broadway the next night! I had 24 hours to prepare a skit and without hesitation, I got up on that stage and nailed it!  It was such an unreal and unexpected opportunity and I cannot wait to do it again.
​