iHeartRadio Family Is Coming to Amazon Fire TV!
Whether you need a soundtrack for your kid's next birthday party, or you're looking for the perfect bedtime tunes to finally lull your toddler to sleep, iHeartRadio Family has you covered—and it's now on Amazon Fire TV!
Find your favorite Playlist Radio station, Live Radio station or podcast and tune in with your family as you gather in the living room. While parents will need to manage the experience for young kids, customizable parental controls make iHeartRadio Family safe for your pre-teens to use on their own. There are even cool background animations including a disco ball and a "slime drip" to complement audio experiences, creating the perfect backdrop to that dance party or group science project. Our littlest listeners, meanwhile, will enjoy the calming duck animations that train their eyes to follow left to right motion and recognize color.
Listen to today's biggest stars including Taylor Swift, Justin Bieber and Selena Gomez perform totally family-friendly versions of their songs, or blast Radio Disney and Kids Pop while you're at it! You can also hear songs performed by popular characters like Dora the Explorer, Austin & Ally and Elmo. And of course we've got Baby Shark! Go ahead—check out iHeartRadio Family on Amazon Fire TV now! Just say "iHeartRadio Family" into your Fire TV remote to download the app!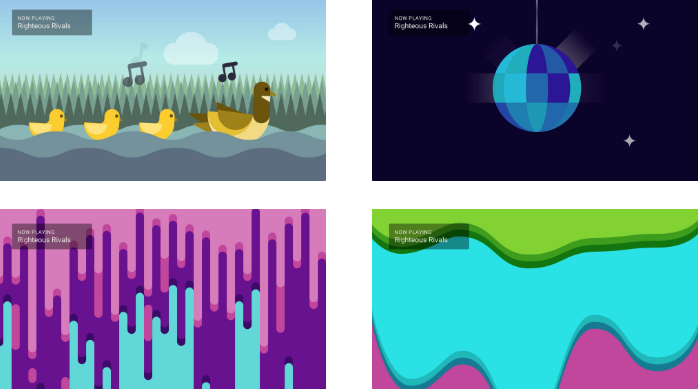 ​​​​​​​​​​​​​​​​