iHeartRadio Turns the Music Up on Trivia Crack Kingdoms
Music lovers and trivia heads, rejoice: iHeartRadio will soon be challenging your pop culture knowledge with its brand new channel on Trivia Crack Kingdoms — sequel to the wildly popular game 160 million users can't put down.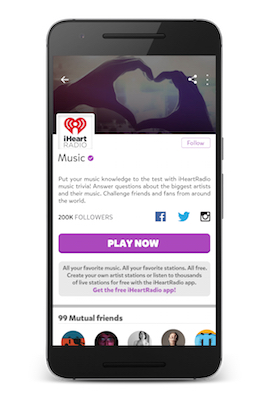 If you've played Trivia Crack before, iHeartRadio promises to bring your addiction to a whole new level. Trivia Crack Kingdoms, available today, will feature a delightful interface for your gameplay, including iHeartRadio's Music channel. Created by world-class radio programmers and music culture experts from around the country, this channel is for serious music lovers of all genres.
Which artist had the most hits in 1995? What year did Britney Spears make her debut? If you know these answers, you're in luck, because you can now flaunt your knowledge of all things music and pop culture by answering questions created by iHeartRadio's team of music masterminds. If you're looking to show off your trivia smarts or just play a casual game with friends, this channel is the perfect combo of music and fun, easily accessible at your fingertips.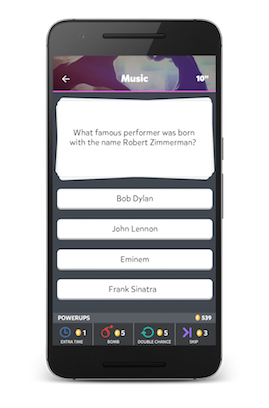 Can't wait to get crackin'? You can download Trivia Crack Kingdoms on iOS, Android and Amazon Kindle Fire, and search for "iHeartRadio Music" under channels. Happy playing!