iHeartRadio's New Groove: The Vinyl Experience
By: Paul Cavalconte, Station Curator and Host
In June of 1948, Columbia Records presented a new technology that would turn the music world on its ear. After over a decade of experiments and false starts, the modern LP record was unveiled at a New York press conference. Mendelssohn's Violin Concerto and a Frank Sinatra album of ballads were among the initial offerings.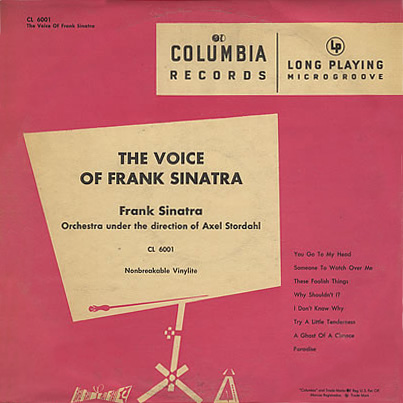 The extended playback time, unbreakable vinyl substrate, and most significantly, the superb audio fidelity wowed the crowd on that early summer day, setting a standard that has been renewed in the 21st century through the vinyl resurgence that just keeps growing.
To celebrate the 67th birthday of the vinyl record, iHeartRadio is proud to unveil a new station that brings the charm and culture of LP playback to the digital world: The Vinyl Experience.
The Vinyl Experience is all about records—how they work, how to get the best sound from them and how to get started with (or get back into!) vinyl playback as a hobby. It was created with a commitment to playing music the way it was made to be heard: thoughtfully.
The Vinyl Experience is also the story of rock, told one revolution at a time. It shares trend-setting modern, classic and alternative rock songs and their backstories with listeners, a mix of new music, classics, rarities and exclusives. Naturally, every track is dubbed from an original vinyl source, on premium hi-fi equipment.
Taking a vinyl record collection and turntable on the go is next to impossible, but iHeartRadio now can provide the next best thing. So "Favorite" The Vinyl Experience by clicking (or tapping) on the station's heart icon and share it with your record-loving friends!

Editor's Note: The Vinyl Experience on iHeartRadio will also feature a weekly specialty show programmed and hosted by the team at VNYL, a new service devoted to the discovery and sharing of vinyl where members receive three hand-curated albums customized to their specific music tastes each month.