Image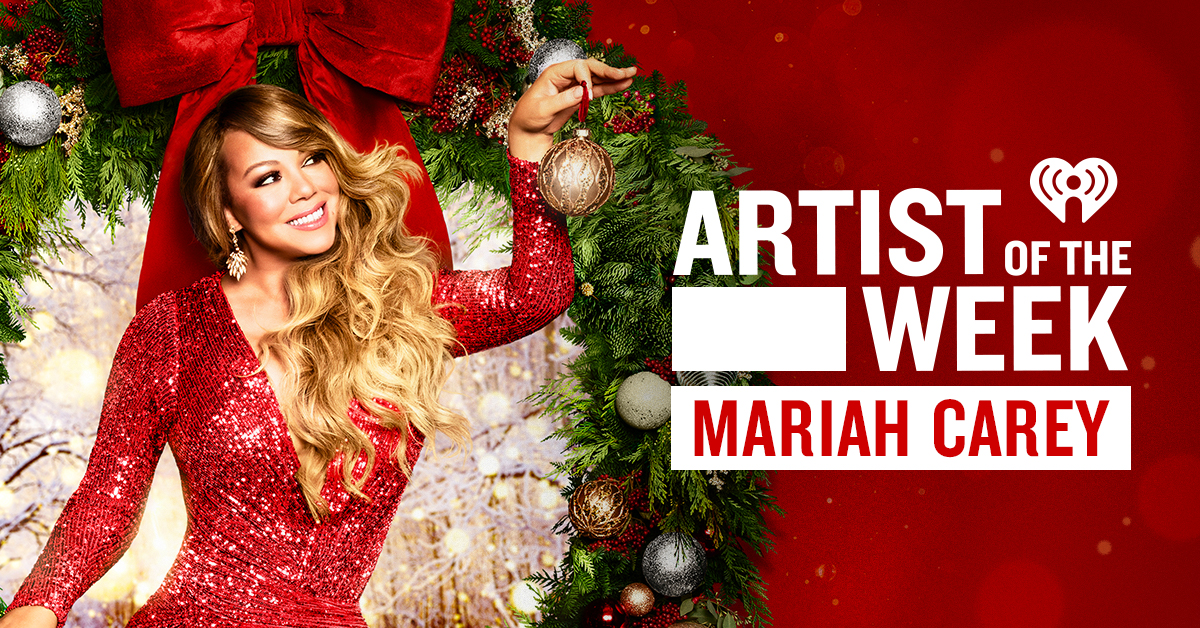 Artist of the Week: Mariah Carey
If all you want for Christmas is a new holiday song from Mariah Carey, then you're in luck! The queen of Christmas music returns this year with an updated version of her festive jam, "Oh Santa!," making its world premiere today.
But Mimi isn't alone—the spirit of Christmas giving is all around on the track, as Arianna Grande and Jennifer Hudson also lend their stunning vocals to this new rendition of Mariah's classic. The music video for the remix also couldn't be merrier, with the iconic trio of divas performing in what looks to be Santa's workshop.
Fans are going wild over the new version of "Oh Santa!," which Mariah Carey originally released over a decade ago as a solo project. In particular, the internet is losing its mind over an otherworldly, harmonized whistle note from Mariah Carey and Arianna Grande towards the end of the song—one of Mimi's most iconic vocals throughout her career.
The "Oh Santa!" remix may be the first surprise this holiday season from the reigning queen of Christmas, but it won't be the last! Each year like clockwork, Carey's "All I Want for Christmas Is You" returns to the airwaves to ring in the holiday season. In fact, since the iconic Christmas song was first released in 1994, it has charted No. 1 on the Billboard Hot 100 a record 19-times. Carey is staying busy again during this holiday season, as she's also releasing her Mariah Carey's Magical Christmas Special this week.
You can catch the new "Oh Santa!" remix featuring Arianna Grande and Jennifer Hudson airing on iHeartRadio stations throughout the day, but the gifts don't stop there!
Tonight, iHeartRadio also broadcasts a new, one-hour televised special celebrating the greatest moments from iHeartRadio Jingle Balls from throughout the years—including Mariah Carey's performances from years past. So set your reminders, iHeartRadio's Jingle Balls Greatest Moments airs tonight (December 4) on CW at 8pm!