In Memoriam: Prince
"What's missing from pop music is danger." There are few artists who have fiercely and fearlessly pushed their limits to harness this danger to cultivate new sounds and auditory experiences - and none did so better than Prince. With his endlessly creative mind, genius abilities to seamlessly tie sounds across pop, rock, funk, soul, and R&B together, and transcendence as a performer, Prince was nothing short of a music icon, legend, and innovator. Never one to shy away from controversy, Prince not only created revolutionary albums and performed in groundbreaking tours, but consistently hunted for the "new" in music, a search that is evidenced in his apparent eclecticism and individuality.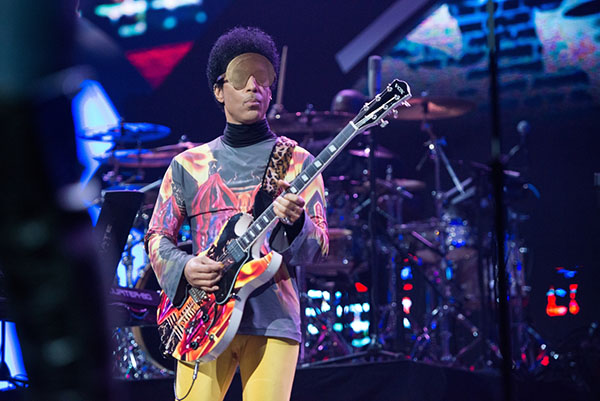 Photo by Todd Owyoung for iHeartRadio​
This week, we were saddened to hear that this icon passed away at age 57. We encourage listeners to remember his legacy by enjoying his prolific collection. Prince Tribute Radio features all hits, new and old, including "Little Red Corvette", "When Doves Cry", "Kiss", and of course "Purple Rain". Plus, hear how Prince influenced the music of so many of today's top performers in their own words, including artists like Jason Derulo, Seal, Neyo and Wiz Khalifa, as well as clips from Prince himself talking about his music and career.
Celebrate the life and legend of the Purple One and honor his memory with the songs that will forever be more valuable than "Diamonds and Pearls".