Remembering David Bowie
David Robert Jones was a man of many names, many faces, and many albums. But under each of the hairstyles, beneath the makeup, behind the alter ego of Ziggy Stardust and the persona of David Bowie, there was an artist who, by any name, would sound as sweet. With a career spanning more than half a century, his life was sadly cut too short this week at the age of 69. But rather than mourn the loss of another star, instead we encourage all of our iHeartRadio listeners to remember him through his art, his legacy — the music he left behind for all of us to enjoy for years and decades and centuries to come. The iHeartRadio David Bowie tribute station spans his entire career from The Rise and Fall of Ziggy Stardust and the Spiders from Mars to his latest record, Blackstar, released just days before his death. In addition, fans tuning in can hear not only the legend's biggest hits but also the found memories and commentary on favorite tracks by some of today's top artists, all of whom were inspired by David Bowie's work in a deep and impactful way.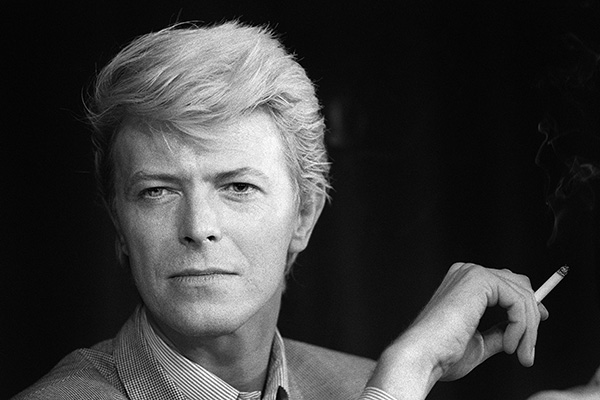 We've already seen the incredible response from fans tuning into rediscover the best of Bowie, with his artist station seeing more tune-ins over the last day than in all of December, and rising in popularity to rival that of Lady Gaga. We encourage iHeartRadio listeners young and old to remember David Bowie through his music. Here are the five David Bowie songs fans wanted to hear most:

Let's Dance

Space Oddity

Ziggy Stardust

China Girl

Fame
And here are some of Bowie's most memorable tracks according to today's top artists:
Seal:
Almost impossible [to choose a song to represent David Bowie], but again, when you talk about originality and being different and being courageous and brave enough to be different, I think he embodies that. But, I've gotta pick one, and so here it is, "Ashes To Ashes" by the great David Bowie.
Nick Rhodes from Duran Duran:
When I was a kid I was a big music fan and I met my neighbor from around the corner from where I lived, John Taylor, and we used to go to concerts together and we bonded over music. It was very important to us. One of the people that was most important to us was David Bowie. I think for most artists of our generation he probably is the one artist that influenced us all in some way more than others.
Brittany from Alabama Shakes:
I chose a song from a couple of my favorite artists that were actually working in conjunction together. I'm talking about David Bowie and Mister Iggy Pop. Yes, they worked together on this record and I wanna just let you listen to the song that's a personal favorite of mine, it's called "Success." Don't let it go to your head.
Bryan Adams:
In 1974 I went to one of my first concerts, actually it might have been 1973 thinking about it. I was living in Ottowa in Canada, and the word on the street was David Bowie was coming to town. He'd already had a bunch of records out that were huge and the tour he was doing at the time was the Diamond Dogs Tour and I ended up working with his musical director many years later; Michael Kamen on some songs but, getting back to the show. It was a great show. It was the first show I'd ever seen.
Matt from Cage the Elephant:
Probably my favorite artist of all time is David Bowie, and who can't relate — who hasn't been strung out and heaven high, hitting an all time low?
Banner image courtesy of Martin Bureau / Getty Images
Thumbnail image courtesy of Ralph Gatti / Getty Images​​​