Image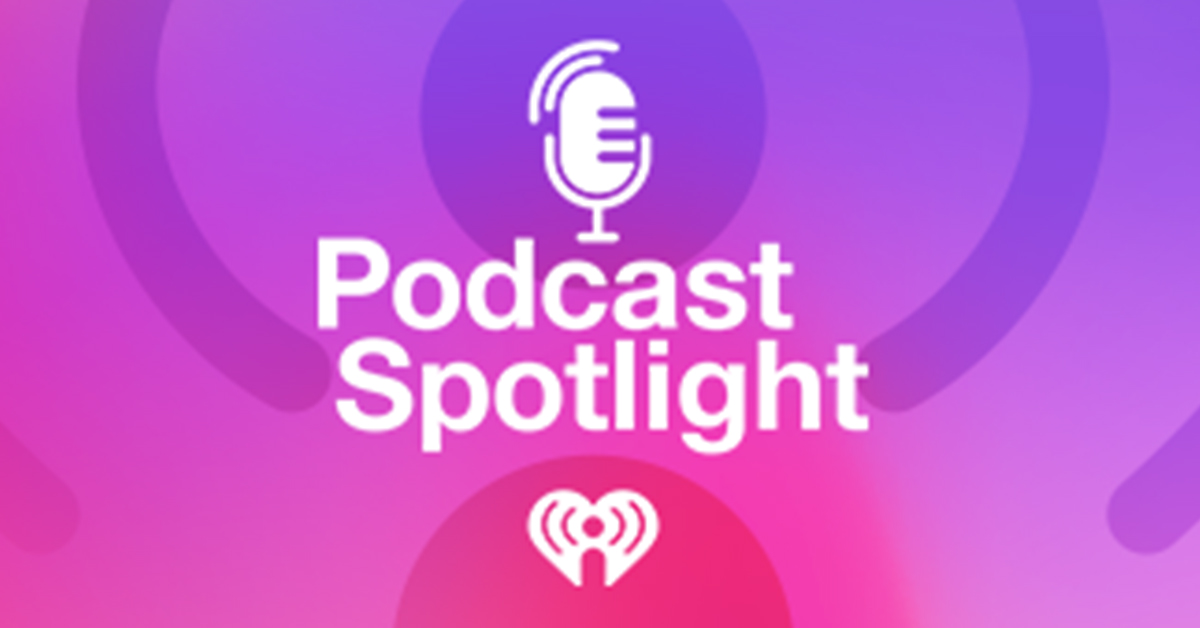 Podcast Spotlight: Looking for a New Show to Listen To? Here's What's New in Podcasts This Week!
With so many podcasts being made today, it's hard to keep up. Luckily, with the help of iHeartRadio's Podcast Spotlight, you can find something new to listen to every week. Here's the latest on iHeartRadio podcasts, seasons and episodes:
Craving some true-crime? Fear not. Tune into "Paradise Lost: Crime in Miami", iHeartRadio's newest show in the My Cultura Podcast Network made in collaboration with Sonoro and Trojan Horse. The show, hosted by South Florida natives Kareem Tabsch and Joey Daoud, digs into cases that happened in their home state of Florida. The hosts share the facts of the case, with detail and additional color provided by the guests who have a connection to the crime, varying from survivors, investigators and journalists. Episode one dives into Griselda Blanco, the infamous Colombian drug lord of the Medellín Cartel and in the Miami-based cocaine drug trade known as the Black Widow and God Mother for being one of the few women who ran a huge drug operation in a man's world. Other high-profile crimes investigated will include the true story of Rudy Eugene, known for the "Miami Zombie attack" after he attacked and maimed a homeless man; Yahweh Ben Yahweh, a killer cult leader; world-famous fashion designer Gianni Versace; Jeremy Macauley, who was accused of gunning down a Florida Keys couple in October 2015 over a cocaine extortion and is awaiting a new trial this year; and many more. Tune into episode one of "Paradise Lost: Crime in Miami" today and learn about crimes you might not have heard of committed in the sunshine state.
We all know the stories of famous musicians such as Elvis and David Bowie, but what do you know about the women in their life? Likely not much. iHeartRadio and Double Elvis's "About a Girl" is a scripted narrative anthology series about women whose stories have been in the shadows of their famous partners. Hosted by performer, writer, and visual artist Nikki Lynette, the series brings focus to the many women without whom the landscape of popular music might be very different. Check out the latest episode of "About a Girl" covering Carrie Snodgress's career and relationship with Neil Young.
Caregivers face emotional and physical tolls on their bodies, without much time to focus on their own wellbeing. "CareWalks" is a new series made in collaboration with Voltaren Arthritis Pain Gel and iHeartRadio designed to accompany you on a walk. As you walk, even just 10 minutes, tune into "CareWalks" to be accompanied by host Holly Robinson Peete as she walks and talks with other caregivers, health experts, as well as others living with osteoarthritis and joint pain. Tune into episode one of "CareWalks" to learn how our own health and well-being is just as important as the health and well-being of those in our care.
Check back next week for new podcasts, seasons and episodes you won't want to miss. And if you still want more podcasts, click over to iHeart's Podcast Top 100 to stay-up-to-date with the most popular and trending shows!