Image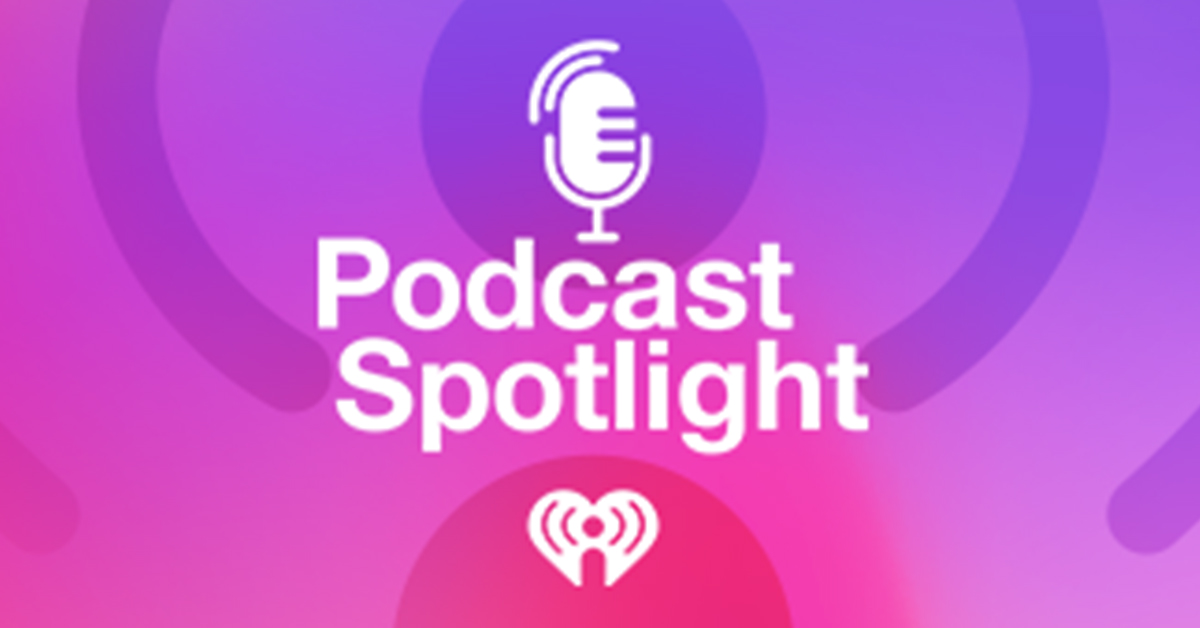 Podcast Spotlight: Looking for a Show for the New Year? Check Out the Best Wellness Podcasts!
2023 brings a fresh start and you know what that means – iHeartPodcasts is sharing some of the best wellness podcasts to help you feel your best! Whatever the new year brings you, tune into these feel-good shows for all things self-help, inspiration and mental health.
Seeking mindful advice in the new year? Look no further than iHeartPodcasts' "Dear Therapists," a weekly show that brings you therapy lessons through personal, raw and transformative sessions with everyday people. Join licensed therapists, Lori Gottlieb and Guy Winch, as they share concrete, actionable advice from their sessions to help listeners grow and change. Prepare to learn a lot about yourself by tuning into "Dear Therapists" today.
For many, the beginning of a new year can evoke feelings of anxiety and overwhelm. Find support on starting 2023 on the right foot with Dr. Joy Harden Bradford on iHeartPodcasts' "Therapy for Black Girls." This podcast is a weekly conversation about all things mental health, personal development and all the small decisions we can make to become the best possible version of ourselves. Be sure to check out "Therapy for Black Girls" for self-care practices you can take with you into the new year.
If you're looking for a self-help podcast with a comedy twist, then iHeartPodcasts' "Dear Chelsea" is for you! On this weekly advice show, comedian Chelsea Handler answers listener questions with the hilarious edge you know her for. Joined each week by co-host Catherine Law and celebrity guests, Chelsea never shies away from giving her honest opinion on everything from love, sex and weed to family issues or losing a loved one. Tune into "Dear Chelsea" today and buckle up for a ride that takes you from funny and informative to inspirational and heartbreaking––and back again.
Trying to lead a more intentional and mindful life in 2023? iHeartPodcasts' "Good Risings" has you covered. The series is a collection of mini-shows served up in less than 5 minutes, providing the perfect daily practice for those looking to lead a more intentional, mindful, and inspired life. Tune into "Good Risings" to perfectly curate your morning routine and start your day off on the right foot.
There always seems to never be enough time in the day to cross off everything on your personal and professional to-do list. For time management tips, check out iHeartPodcasts' "Before Breakfast" for bite-sized, daily episodes that arm listeners with tools to get pressing items done. If your New Year's resolution is to be better with your time, or you're just looking for some quick tips, check out "Before Breakfast.
Motivation can be tough to come by after the holiday cheer is over. "Unfiltered: The JBL Podcast" from iHeartPodcasts' in collaboration with JBL is aiming to inspire through unfiltered conversations with top performers, innovators and athletes. Join host Betty Who for these inspiring conversations with some of the world's leading disruptors – from athletes, to gamers, to drag performers. Within each conversation, Betty Who and the guest will unpack how they are breaking industry stereotypes and boldly living their truth. Add "Unfiltered: The JBL Podcast" to your must-listen podcast playlist today!
Do you ever wonder what makes you, you? iHeartPodcasts and BBC have collaborated to bring you "Deeply Human" – a podcast that explores our loves, fears and habits and hopes to discover who we are and why we do what we do. Tune in with host and American musician Dessa as she takes the listener on a journey to help form a better understanding of human nature and be more generous with not just other people's weird behavior but our own. The entire first season of "Deeply Human" is available on iHeartPodcasts now!
Do you have second thoughts while completing tasks you normally have no issues doing? Are you find yourself struggling with confidence issues? If so, then iHeartPodcasts' "Losing Control" is exactly what you need. Hosted by mental performance coach Justin Su'a, "Losing Control" uses conversations with former athletes, coaches and scientists to empower listeners to prioritize their mental health and embrace the challenges they face in their day-to-day lives. Regain your confidence and check out season one of "Losing Control" on iHeartPodcasts today.
Nearly three years later, people are still struggling to handle the stress and anxiety that came with the pandemic. Thankfully, "How Can I Help? – with Dr. Gail Saltz" is here to help people navigate through life during their toughest times. Join clinical associate professor of psychiatry and host Dr. Gail Saltz as she gives listeners a chance to ask their most pressing questions and get helpful guidance on topics ranging from coping with anxiety, parental issues, workplace dynamics and everything in-between. If this sounds like something you could be interested in, listen to "How Can I Help? – with Dr. Gail Saltz" every Friday.
Check back next week for new podcasts, seasons and episodes you won't want to miss. And if you still want more podcasts, click over to iHeart's Podcast Top 100 to stay up-to-date with the most popular and trending shows!