Image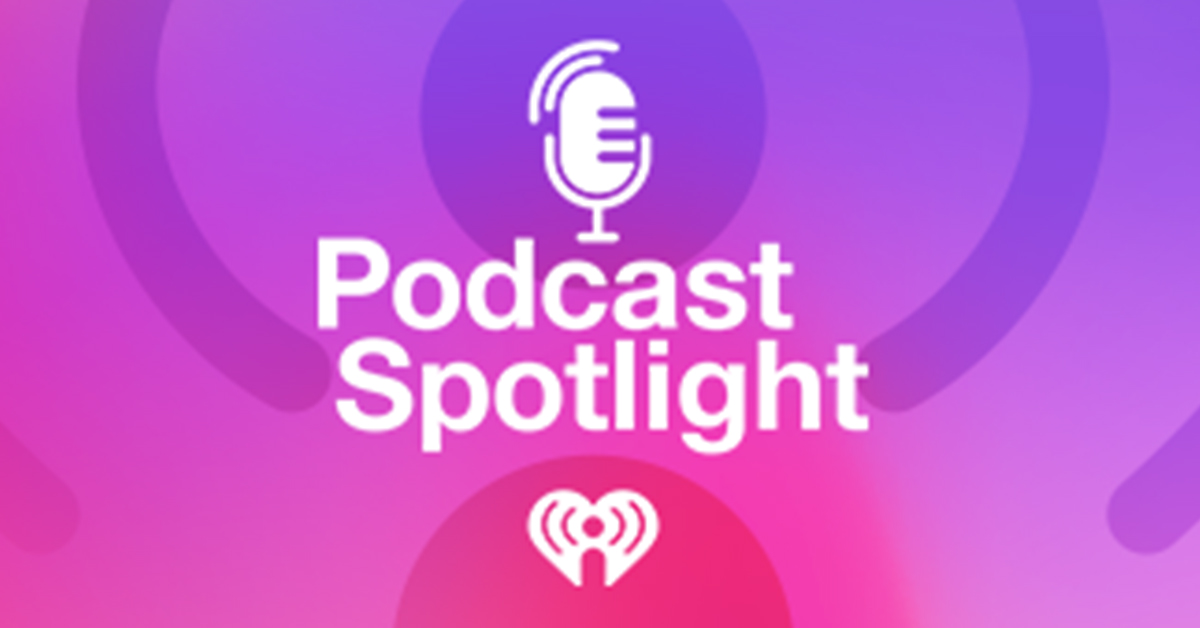 Podcast Spotlight: Looking for a New Show? Check Out Our Favorites From 2022!
The end of the year is almost here and you know what that means – iHeartPodcasts is sharing some of our favorite podcasts of the year! Whatever your plans are for 2023, join us one last time in celebrating the beloved creators and iconic podcasts that helped define 2022.
Are you a fan of history? Maybe you chuckle at the occasional goof-up. Starting the list of our favorite podcasts this year is "SNAFU" – a podcast that covers a mix of both! Hosted by actor and star from "The Office" Ed Helms, "SNAFU" explores some of history's greatest and untold screw-ups. In season one, Ed told the story of Able Archer 83, the NATO military exercise that may or may not have almost caused a nuclear war in November of 1983. Curious to hear what actually happened? You can listen to all of season one of "SNAFU" now!
If you're anything like us, chances are you love a good scandal. Luckily, Vanity Fair and iHeartMedia teamed up to bring you "Art Fraud" – an investigative journey through one of the biggest cases of art fraud in US history: The Knoedler Gallery. Written by Vanity Fair reporter Michael Shnayerson and hosted by actor and multi-time Emmy and Golden Globe winner Alec Baldwin, "Art Fraud" exposes the scandal of dozens of disputed paintings and over 80 million dollars in profit that led to the stunning collapse of one of the oldest and most revered art galleries in New York City. Eager to hear more? Tune into iHeartPodcasts' "Art Fraud" now!
Experience Latin American Grammy winner and television star Chiquis Rivera in a way you never have before – on her podcast series "Chiquis and Chill". Throughout season one, Chiquis shares her experience growing up in a famous household, how she's managed to be so successful in the male-dominated music industry and how she navigates relationships. Along the way, she also explores health, beauty, entrepreneurship and some spicier topics with special guests like Helen Ochoa and Iyanla Vanzant. You can listen to "Chiquis and Chill" daily (or binge, we don't judge) on iHeartRadio.
There's just nothing quite like a conversation with a friend over a drink. Thankfully, the hit iHeartPodcasts show "Drink Champs" provides exactly that. Hosted by Legendary Queens rapper N.O.R.E. and Miami hip-hop pioneer DJ EFN, "Drink Champs" takes the audience on a ride with nights of boozy conversations and boisterous storytelling. In each episode, the hip-hop duo engages with guests like Derek Jeter, Kevin Hart and Quavo in fun, light-hearted conversation - looking back at their paths to success, highlighting their lives, friendships and iconic moments within their careers. In this unfiltered series, drinks are flowing and jokes are rolling. You can catch new episodes of "Drink Champs" every Friday! CHEERS!
Rounding out our list of favorites is an original podcast series focused on a nationwide religion dedicated to communing with the dead, "Ghost Church." Hosted by Jamie Loftus – an Emmy-nominated writer, comedian and creator of podcasts like "My Year in Mensa", "Lolita Podcast," and "Aack Cast" – "Ghost Church" takes listeners on a personal spiritual journey through interviews with mediums and doubters across the country. Jamie investigates the hidden religion of America Spiritualism, a tradition that takes place in spiritual camps full of clairvoyants across the country. "Ghost Church" has something for everyone, from the firmest believers to the biggest skeptics alike, so go check out the entire first season today!
Check back next week for new podcasts, seasons and episodes you won't want to miss. And if you still want more podcasts, click over to iHeart's Podcast Top 100 to stay up-to-date with the most popular and trending shows!