Image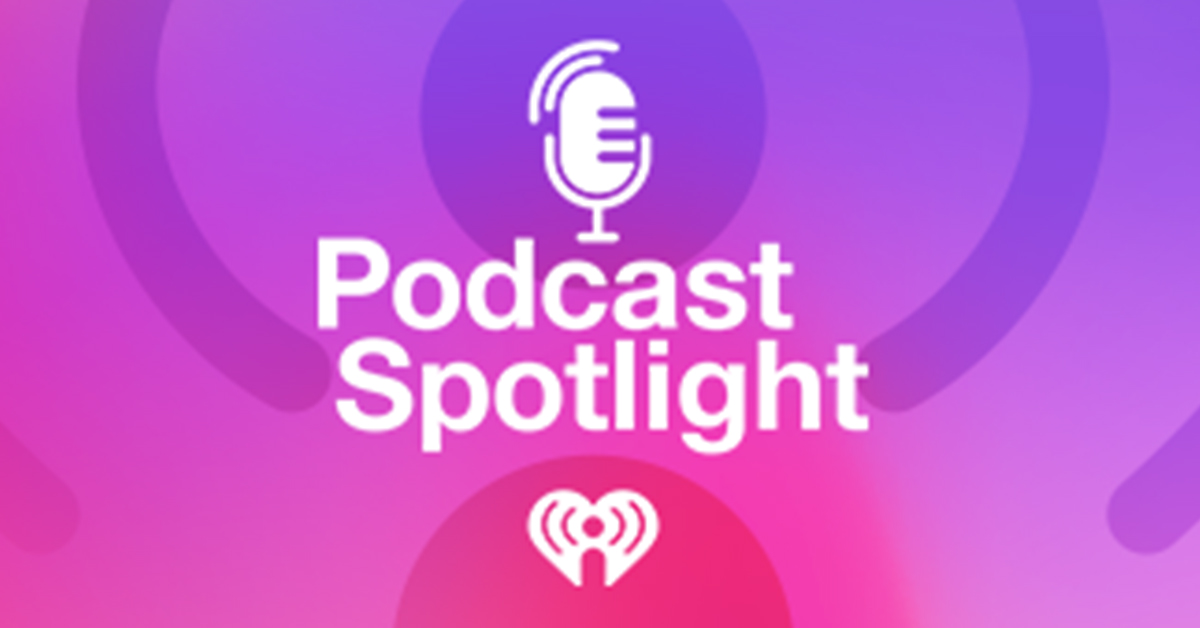 Podcast Spotlight: Looking for a New Show to Listen To? Here's What's New in Podcasts This Week!
With so many podcasts being made today, it's hard to keep up. Luckily, with the help of iHeartRadio's Podcast Spotlight, you can find something new to listen to every week. Here's the latest on iHeartRadio podcasts, seasons, and episodes:
Can't get enough of the 80s? Don't worry, season two of "The DON" has just what you need to satisfy your craving for Hollywood's decade of decadence. Join host – film, tv, and stage actress, and star of NBC's The L Word - Malaya Rivera Drew as she takes a look at American film producer Don Simpson's impact on 80s pop culture through his movies such as  American Gigolo, Flashdance, Beverly Hills Cop, and Top Gun. Drew continues a deep dive into Simpson's alter-ego, "The Don," a persona created to match his signature movies – loud, ballsy, and cheezy - and how Don's inability to separate life and art inspired some of the most iconic characters, and trends of the 1980s. Intrigued? Tune into iHeart's "The DON" on Thursday, May 26 to catch the season two premiere.
Calling all true crime obsessors for the season three premiere of "The Piketon Massacre." Four crime scenes, thirty-two gunshot wounds, and eight members of the Rhoden family were left dead in their homes. Two years later a local family of four, the Wagners, are arrested and charged with the crimes. Executive producer, and CEO and founder of KT Studios Stephanie Lydecker is back with Senior VP of KT Studios Courtney Armstrong to discuss the most notorious mass murder in Ohio's history, the Piketon Massacre. It's been over six years since the murder took place, tune into "The Piketon Massacre" as the KT Studios team continues to revisit Pike County to examine crime-scene forensics, upcoming legal proceedings, and the ties that bind the victims and the accused. Check out the season three premiere of "The Piketon Massacre" today!
No sport has a grip on today's pop culture quite like the NBA. To stay up to date on the latest fashion, music, and social trends, tune into "Running the Break with C.J. and Alex," iHeartRadio and the NBA's newest show. Vibe with hosts Alex Wong, author of Cover Story: The NBA and Modern Basketball as Told Through Its Most Iconic Magazine Covers, and founder of Follow Through alongside co-host C.J. Toledano, writer, director, comedian, and Co-Founder and Head of Creative for Follow Through as they talk all things off-the-court – covering NBA fashion, pressers, and league current events. Tune in as they react to trends and players' tunnel fits, debate their favorite vintage sports jerseys, and rank the all-time best handshakes. In the first episode debuting today, CJ and Alex will get into the most iconic NBA Finals fashion statements of all time including Kobe's 2002 throwback jerseys, and the Cavaliers' 2018 designer suits. They dive deep into the joys of throwback jerseys, from Allen Iverson to Alex English, to Robert Horry and Nick Van Exel. Catch up on today's trends by listening to "Running the Break with C.J. and Alex" today!
Plus, with Memorial Day weekend approaching, we have a list of podcasts to help you get the summer started. Discover and stream a collection of top podcasts on our iHeartRadio Podcast Top 100  page on iHeartRadio.