Image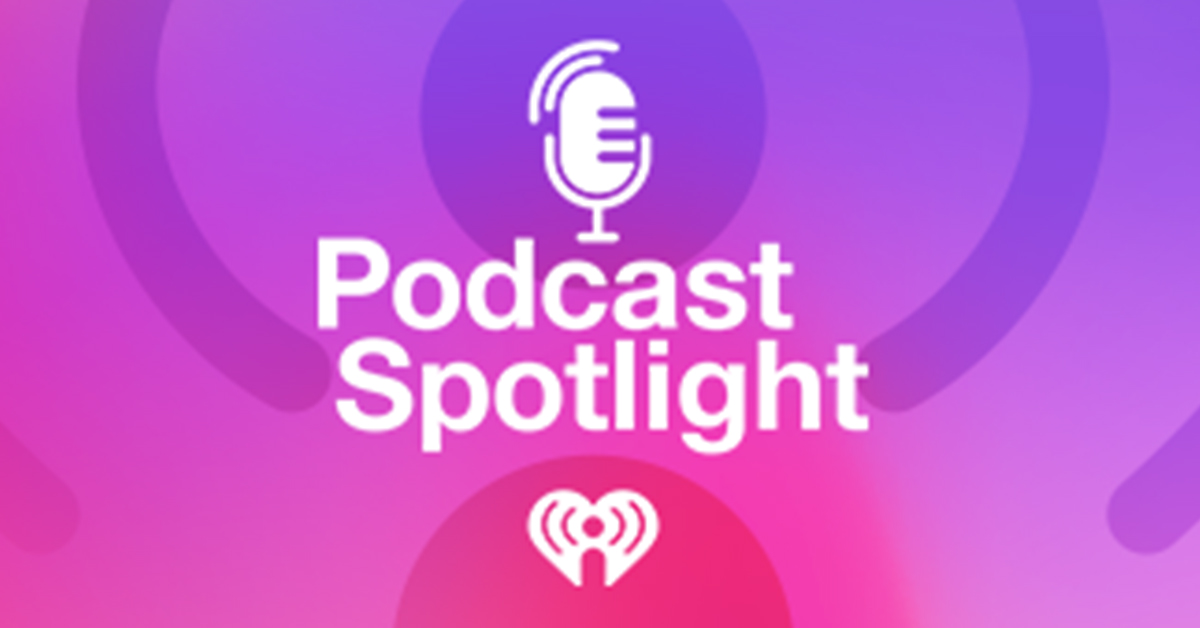 Podcast Spotlight: Looking for a New Show to Listen To? Here's What's New in Podcasts This Week!
With so many podcasts being made today, it's hard to keep up. Luckily, with the help of iHeartRadio's Podcast Spotlight, you can find something new to listen to every week. Here's the latest on iHeartRadio podcasts, seasons, and episodes:
In relationships, you only imagine the "for better," but what happens when life deals you the "for worse"? Tune into episode one, season eight, of "Committed" to hear true stories of couples powering through tough moments in the name of love. "Committed" is hosted, and produced by, Jo Piazza, an award winning journalist and bestselling author with work appearing in the Wall Street Journal, New York Times, Marie Claire and more. In "Committed"'s debut episode, it tells the tale of Peloton instructor, Christine D'Ercole, unexpected journey to love. Christine wasn't looking for love, she was focused on work, her sport and raising her daughter until a witty banter on a bike ride led to friendship, with led to much more… Tune into "Committed" to hear the hilarious, heartbreaking and inspiring stories of couples who've soldiered through unimaginable circumstances and still want to wake up next to one another in the morning.
Want to keep up with the latest entertainment and hip hop news? Check out "BIG Facts with Big Bank & DJ Scream" to stay up-to-date on breaking news and celebrity gossip. The podcast is hosted by some of the biggest names in Atlanta, Big Bank and DJ Scream. Big Bank is an actor, CEO of Ducttape Entertainment, originator of "Zone 6 Day", creator of "The Shit Show" ATL as well as the "No Place Like Home" concert series. DJ Scream is a mixtape legend, renowned businessman and the co-founder of Hoodrich Entertainment. Big Bank and DJ Scream know the hottest hip hop news. Tune into new episodes of "BIG Facts with Big Bank & DJ Scream" today!
Finally, tune into new episodes of "Red Table Talk" each Thursday on iHeartRadio. Set those reminders! "Red Table Talk," a Facebook Watch Original, produced by Westbook Audio, brings together three generations of women – Jada Pinkett-Smith, her daughter Willow Smith and mother Adrienne Banfield Norris – to tackle the most provocative topics of today, from race and sexuality to infidelity and addiction. No topic is off limits. In the latest episode, the ladies at "Red Table Talk" dive into the needs every daughter requires from her mother and the devastating issues that surface if these needs aren't met. Trauma psychotherapist, and author of "Mother Hunger", Kelly McDaniel joins the table along with a motherless mother and 25-year old woman who is anxious about passing along unresolved trauma to her children. It's an episode you don't want to miss! Take a seat at the table by listening to the "Red Table Talk" podcast today on iHeartRadio.
Check back next week for new podcasts, seasons and episodes you won't want to miss. And if you still want more podcasts, click over to iHeart's Podcast Top 100 to stay-up-to-date with the most popular and trending shows!