Image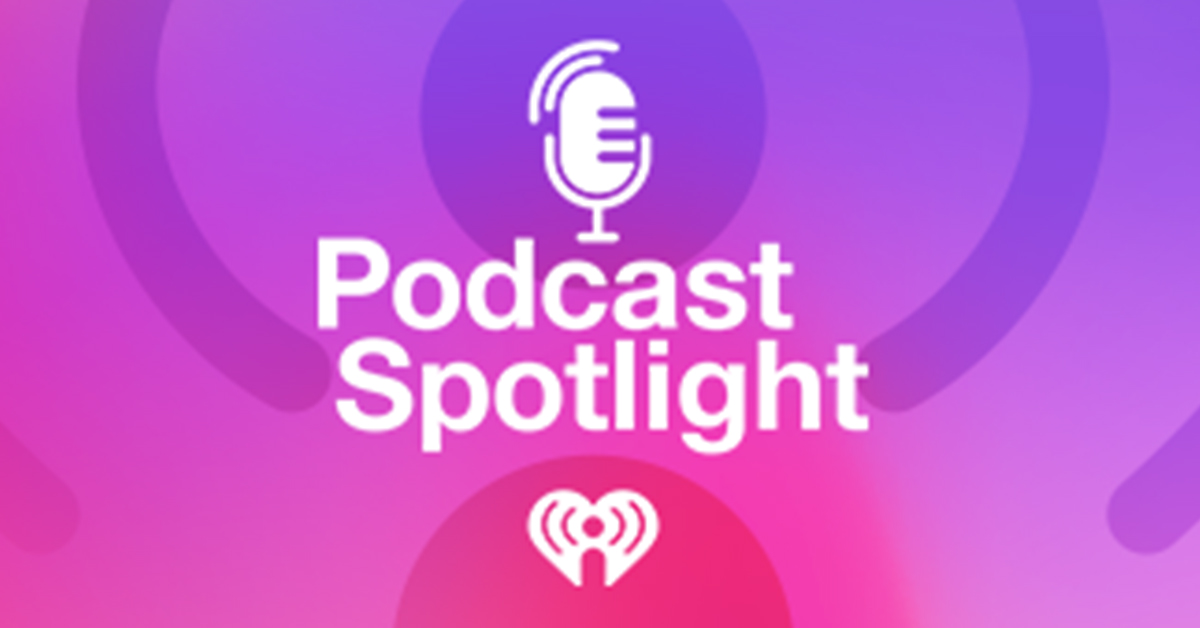 Podcast Spotlight: Looking for a New Show to Listen To? Here's What's New in Podcasts This Week!
With so many podcasts being made today, it's hard to keep up. Luckily, with the help of iHeartRadio's Podcast Spotlight, you can find something new to listen to every week. Here's the latest on iHeartRadio podcasts, seasons, and episodes:
Music lovers and history buffs everywhere, rejoice! The "27 Club'' is back. For the season five debut, tune in with writer, host, and producer of Disgraceland Jake Brennan as he covers the strange, not-so-long trip of Ron "Pigpen" McKernan––a founding member of the Grateful Dead. Taking place during one of the most major musical and cultural shifts in the late 1960s and early 1970s, Pigpen is a story of acid tests and bottles of Thunderbird––from angels from hell and a nine-fingered wizard of busts down on Bourbon Street to shakedowns in the Haightand of the man who tried to pull his band back down to earth as they continued to get pulled higher into the cosmos. And, it all comes crashing down tragically at the age of 27. Intrigued? Tune into the "27 Club'' today on iHeartRadio to catch the season five premiere! 
With the Supreme Court expected to gut Roe v. Wade, restrictive abortion laws will immediately go into effect in at least 23 states. But what does this actually mean for the people impacted by this stunning turn of events? Join host, award-winning journalist, #1 New York Times best-selling author of her memoir, Going There, and co-founder of Stand Up To Cancer Katie Couric in her new limited narrative series with iHeartRadio, "Next Question with Katie Couric: Abortion: The Body Politic," as she shares the potential impacts. Accompanied by guests like feminist icon Gloria Steinem, abortion law expert Mary Ziegler, Academy Award-winning actress Jessica Chastain, actress and activist Busy Philipps, and more, Couric leaves no stone unturned as she unpacks the political and societal toll of a landmark case being overturned. Tune into new episodes of "Next Question with Katie Couric: Abortion: The Body Politic" every Thursday on iHeartRadio!
Frivolous spending? In THIS economy?! Looking for tips and tricks to save money? Then this next podcast is for you! "Frugal Friends Podcast" will teach you how to save money, spend less, adopt minimalism, pay off debt, and even reach financial independence. Join hosts Jen Smith, a personal finance expert and best-selling author of The No-Spend Challenge Guide and Pay Off Your Debt For Good, and Jill Sirianni, a licensed clinical social worker and natural- born frugalista, as they help you gain a little more control on the countless directions your money can be pulled  through frugality, fun and a few laughs. New episodes debut each Friday, so be sure to tune in to become a money-saving pro––"Frugal Friends Podcast" streaming now on iHeartRadio!
Check back next week for new podcasts, seasons and episodes you won't want to miss. And if you still want more podcasts, click over to iHeart's Podcast Top 100 to stay-up-to-date with the most popular and trending shows!