Image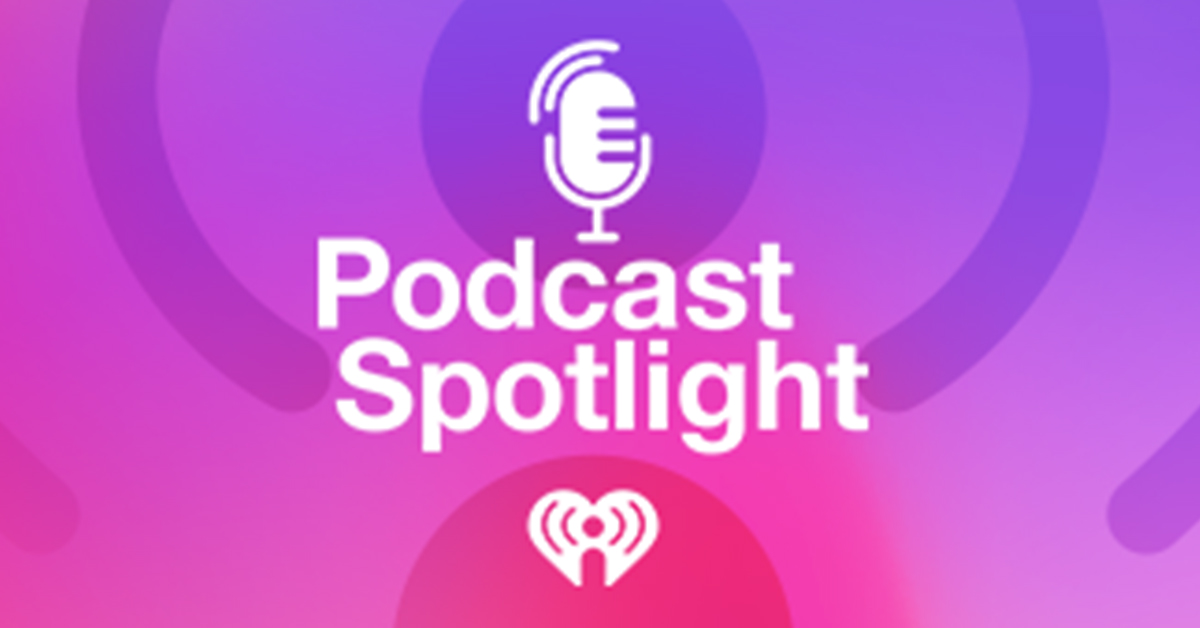 Podcast Spotlight: Looking for a New Show to Listen To? Here's What's New in Podcasts This Week!
With so many podcasts being made today, it's hard to keep up. Luckily, with the help of iHeartRadio's Podcast Spotlight, you can find something new to listen to every week. Here's the latest on iHeartRadio podcasts, seasons, and episodes:
Looking for a good laugh? Look no further. iHeartMedia and Will Ferrell's Big Money Players Network launch of "Clown Parade: An Anthological Character Piece Carefully Curated by Las Culturistas," a comedy podcast series presented by Will Ferrell and Matt Rogers & Bowen Yang of the "Las Culturistas'' podcast. The new show will feature four episodes by a different up-and-coming comedic talent, creating a brand new podcast format hosted by an original character of their own creation. Up and coming talent that will be featured on the podcast include: Greta Titelman ("Los Espookys," "Search Party"), Martin Urbano ("National Lampoon Radio Hour"), Sarah Smallwood Parsons (UCB's "Characters Welcome"), Steve Han ("The Big Leap") Sudi Green ("SNL," "Shrill) and more! Check out the first episode called "SEEK" with The Husband Hunt with Stepmom, today! Hosted by Greta Titelman, from SearchParty, it goes over the deeply important steps to finding our prized prey! Stepmom goes over everything from making sure we are in the right environment, spotting out prey and to making sure we have a gorgeous outfit on while doing it! Stepmom then answers some listener questions and gives her biting advice. Check out episode one today!;
Calling all Formula 1 fans! iHeartRadio and Sports Illustrated Studios launched a new original podcast called "Choosing Sides: F1" that dives into Formula 1 racing and the community. The show is hosted by Lily Herman, a writer, editor, and cultural commentator whose work has spanned the intersections of sports, entertainment, politics, and more, and Michael Kosta, a senior correspondent on The Daily Show with Trevor Noah. Together Lily and Michael share the dirt on a team, its history, and its drivers, from how they came up through the sport to the messy problems they've had in recent seasons. Tune into episode one of "Choosing Sides: F1" today!;
We're heading back to 1993 when beloved "Boy Meets World" first premiered with iHeartRadio's "Pod Meets World". Iconic stars of "Boy Meets World" – Danielle, Will and Rider – are going back to school as they rewatch every episode of the iconic series, sharing memories, behind the scenes moments, and all the "Boy Meets World" stories a fan could ever want. Relive all your favorite moments from 1993 with Topanga, Eric, and Shawn on "Pod Meets World" today!
Check back next week for new podcasts, seasons and episodes you won't want to miss. And if you still want more podcasts, click over to iHeart's Podcast Top 100 to stay-up-to-date with the most popular and trending shows!