Image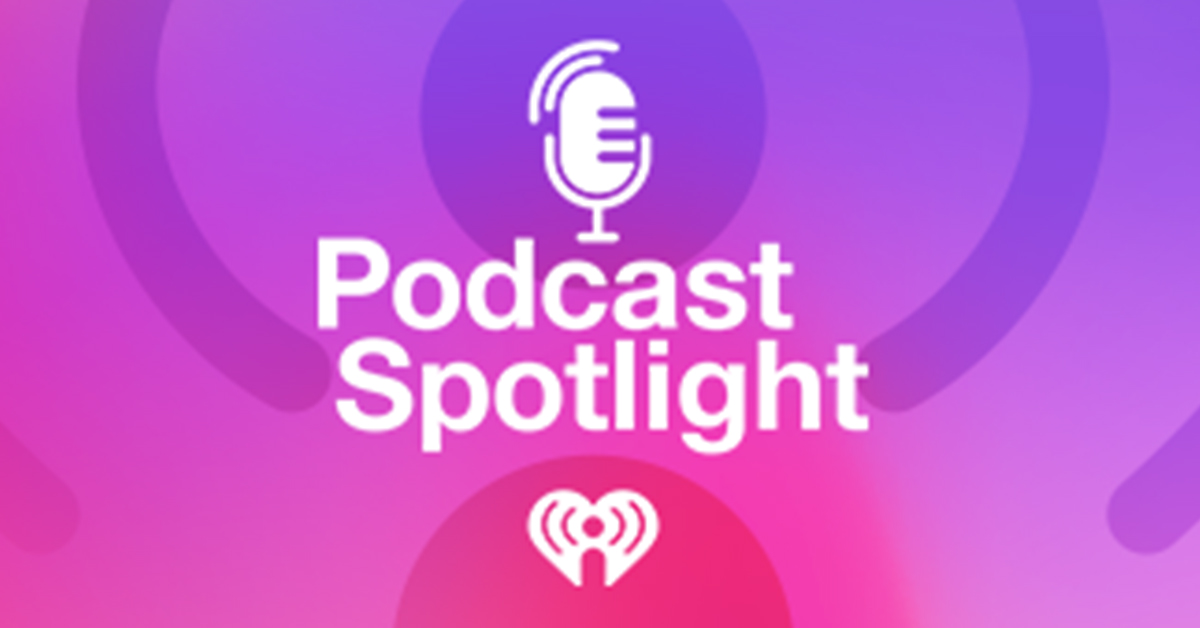 Podcast Spotlight: Looking for a New Show to Listen To? Here's What's New in Podcasts This Week!
With so many podcasts being made today, it's hard to keep up. Luckily, with the help of iHeartRadio's Podcast Spotlight, you can find something new to listen to every week. Here's the latest on iHeartRadio podcasts, seasons, and episodes:
Up first, you won't want to miss this wildly popular comedy podcast joining the iHeartPodcast Network. Iconic comedian, actor and director Michael Rapaport brings his wit and hottest of hot takes to iHeartRadio in "I Am Rapaport: Stereo Podcast." Every Tuesday and Friday, join Michael as he shares his strong, funny and offensive points of view on life, sports, music, film and everything in between––nothing is off limits! Celebrity guests from all corners of the entertainment and sports industries have been interviewed on the show, including Martin Scorsese, Shaquille O'Neal, Mike Tyson, Ice Cube, Charlamagne Tha God, Ellen Pompeo, Allen Iverson, Juliette Lewis, Method Man and more. With Michael's unique voice and sharp authenticity, you'll be hooked on the newest show in the iHeart lineup from the very first listen, so tune into "I Am Rapaport: Stereo Podcast" now available on iHeartRadio!
Have you ever wanted to sit in on the most prestigious university lectures, without paying the prestigious university price? Then this next podcast from iHeartRadio is for you! Hosted by former CNN and ABC global news reporter Richard Davies, "One Day University" allows listeners the chance to sit in on the best lectures delivered by the most highly rated professors from the world's top colleges. You'll learn about some of the most interesting topics from history and political science to film studies, music, art history, literature and more. Each episode goes behind-the-scenes with professors to get in-depth answers to critical questions that affect our lives today––like the latest findings on the science of sleep, or stress or even happiness. Curious? Channel your inner brainiac and tune into "One Day University" on iHeartRadio today!
Are you a fan of the forgotten? An observer of the overlooked? Join host, journalist, speaker, the author of six New York Times bestsellers and co-founder of Pushkin Industries Malcolm Gladwell in the captivating series "Revisionist History," a journey through the overlooked and the misunderstood. Each engaging episode examines something from the past—an event, a person, an idea, even a song—and asks whether we got it right the first time. Because sometimes the past deserves a second chance. Previous topics include Elvis Presley and the psychology of performing, the remaining legacy of racism in American schools following Brown v. Board of Education and one of Gladwell's 12 rules: 'pulling the goalie' in hockey and its application to life. Interested in learning more? Be sure to tune into "Revisionist History" streaming on iHeartRadio today!
Check back next week for new podcasts, seasons and episodes you won't want to miss. And if you still want more podcasts, click over to iHeart's Podcast Top 100 to stay-up-to-date with the most popular and trending shows!