Image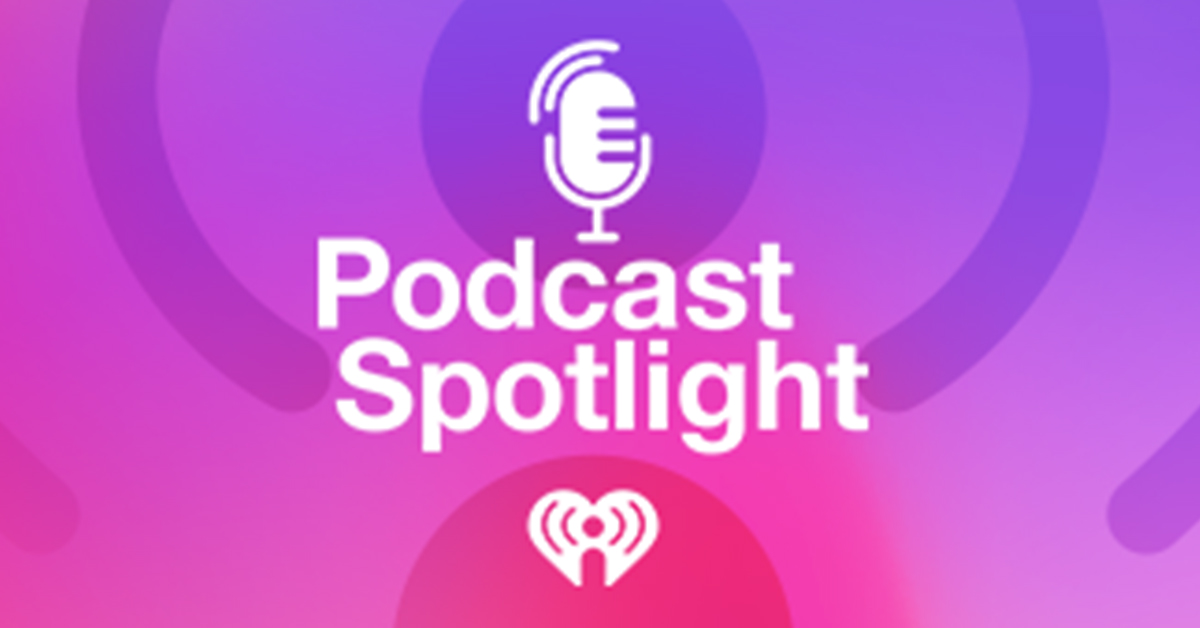 Podcast Spotlight: Looking for a New Show to Listen To? Here's What's New in Podcasts This Week!
With so many podcasts being made today, it's hard to keep up. Luckily, with the help of iHeartRadio's Podcast Spotlight, you can find something new to listen to every week. Here's the latest on iHeartRadio podcasts, seasons and episodes: 
If you love music, learning new self-care techniques, getting motivated or listening to interesting conversations, we've got the perfect new podcast for you: Check out "Alex Aiono: Let's Get Into It." This highly bingeable show is hosted by singer, songwriter, producer, actor, radio personality and social justice activist Alex Aiono.  Aiono is a multi-talented multi-hyphenate artist who is constantly releasing new music and will star in the upcoming Netflix film "Finding Ohana." Aiono announced earlier this week that his debut album The Gospel at 23 will be dropping July 24th with focus track "The Medicine" featuring Dee Wilson being released this Friday, July 10th and upbeat, feel good single "Good Morning" being released next Friday, July 17th. The Gospel at 23 is a raw and real anecdotal look into Aiono's journey through life so far—all the ups, downs and in-betweens. His gospel. On his weekly podcast, Aiono will be joined by friends, sexperts, therapists, influencers, actors and comedians to discuss a variety of topics like love, lust, addiction, heartbreak, grief and even their deepest fears. The show's first episode features Nezza, a singer and YouTube star, and therapist Dr. Karen Erlichman, DMin, LCSW. Aiono talked to them about first times—but not just the obvious, love-related ones. They explored deeper topics like the first time they knew they had a purpose or used their creativity to help someone else. Future episodes of "Alex Aiono: Let's Get Into It" will include conversations with Ali Tate, a body positivity activist and Victoria's Secret's first curve model, LGBTQIA+ activist Bethany Meyers, comedian Matt Lieb and podcaster Ify Nwadiwe. Head over to iHeartRadio today to listen to this new show now.
New to iHeartRadio, listeners can also now check out "SOFREP Radio." This podcast features special operations military news and straight talk and is hosted by former military operators. This show has been ranked #1 in Apple Podcasts's government category and is hosted by Brandon Webb, a former U.S. Navy SEAL Sniper and celebrated author, and Phil Campion, a veteran of military operations in just about every conflict-prone corner of the world. In fact, Campion just wrote and published a new book, titled Big Phil Campion's Real World SAS Survival Guide. Check out this popular podcast, now available on iHeartRadio, today!
And last but not least, check out iHeartRadio's new show, "The John Roa Show." This no-holds-barred weekly podcast series explores the rollercoaster of life and success through nuanced and vulnerable conversations with creative leaders, company founders and celebrities. John Roa is an acclaimed entrepreneur, technologist, philanthropist, business investor and writer and host of this show. A self-made serial founder and self-professed "imposter," Roa has personally created, lost and sold nearly 30 start-ups to date. Every Monday, recorded from his New York City apartment, he will share new episodes of this show. Listeners can expect conversations with guests like Grammy-winning jazz trumpeter, songwriter and producer Keyon Harrold, Melissa Ben-Ishay of Baked by Melissa and New York-based writer and comedian Janelle Draper. Check out "The John Roa Show" today on iHeartRadio!
Check back next week for new podcasts, seasons and episodes that you won't want to miss!