Image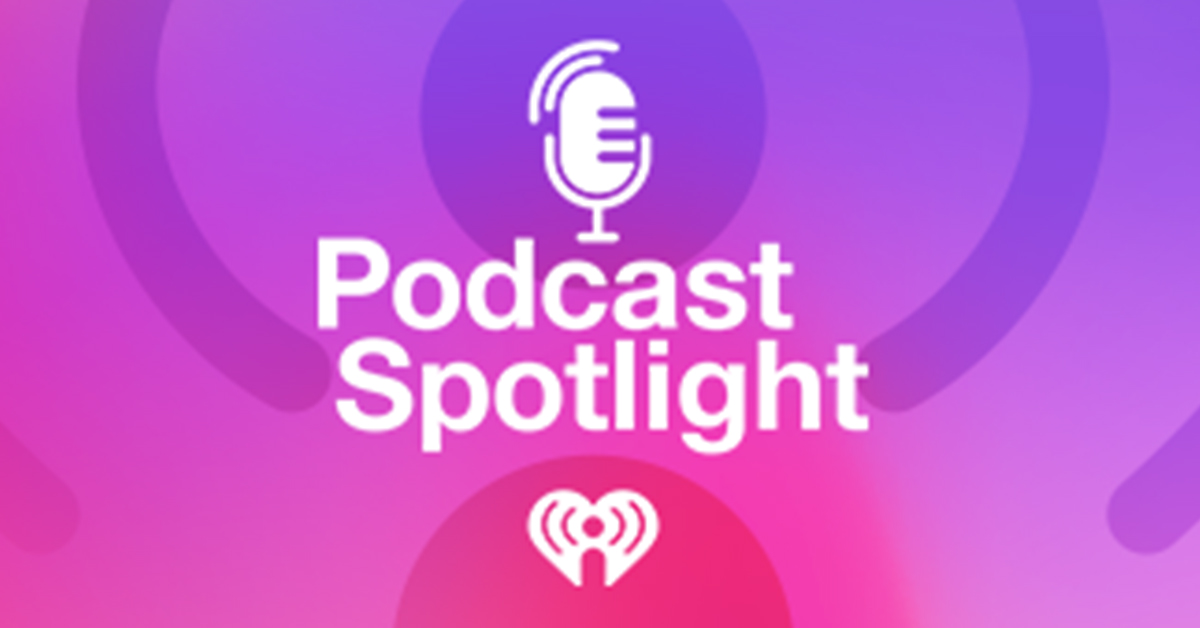 Podcast Spotlight: Looking for a New Show to Listen To? Here's What's New in Podcasts This Week!
With so many podcasts being made today, it's hard to keep up. Luckily, with the help of iHeartRadio's Podcast Spotlight, you can find something new to listen to every week. Here's the latest on iHeartRadio podcasts, seasons, and episodes:
We all know the stories of groundbreaking bands and musicians like the Beach Boys, but you probably haven't heard Brian Wilson's story and the album called SMiLE that was never finished. Wilson was the Beach Boys creative leader who set out on a mission to create the biggest pop record of all time. "BLOOD ON THE TRACKS", hosted by Jake Brennan creator of the explosive music and true crime podcast, DISGRACELAND, tells the untold story of how Brian Wilson ultimately unraveled due to society pressures and went off the deep end. Season 4 of "BLOOD ON THE TRACKS" is all about pressure, expectation, and being pushed to the limit while digging into what led Brian Wilson to go down a path of self-medication that made him paranoid beyond belief. Tune into the first episode of this season's "BLOOD ON THE TRACKS" to learn more about Brian's journey in a part true crime, part historical fiction, part spoken word lo-fi beat noir brought to you by Jake Brennan.
Parenting is a never ending learning experience, no matter how old our kids are. iHeartRadio's "Ground Control Parenting with Carol Sutton Lewis," hosted by Carol Sutton Lewis who has spent over 25 years focusing on parenting, child development and education, is a resource for those searching for advice on raising smart, confident Black children. Carol is on a mission to help parents become skilled members of the "ground control crew" who make sure their boys and girls have what they need for successful takeoff. In the weekly series, Carol is joined by guests––familiar and new–– to chat about the joys and real work of parenting. In this week's episode, Carol is joined by LaChanze, Tony and Emmy award-winning actress, about her role as the mother to her two daughters as well as the challenges of being a single mother following the death of her husband in the 9/11 attacks. LaChanze offers insight as to how to raise Black girls to be confident and develop their own voices – tune into this episode today!
Looking for a motivational or spiritual podcast? Tune into "The One You Feed" on iHeartRadio today to hear the inspiring story of host, Eric Zimmer, who made his way out of addiction and homelessness. Following Eric's addiction recovery, he figured out how to build a life worth living and now is on a mission to pay it forward by helping people to feed their good wolf. The podcast series is based on an old parable about two wolves at battle within us – with the winning wolf being the one we feed. Tune into this week's episode where Eric is joined by Susan Cain, author + viral TedTalk sensation, to discuss her new book called 'Bittersweet: How Sorrow and Longing Make Us Whole'. The series is full of fascinating topics, thought-provoking guests, excellent advice and nourishing conversations – tune into "The One You Feed" today!
Check back next week for new podcasts, seasons and episodes you won't want to miss. And if you still want more podcasts, click over to iHeart's Podcast Top 100 to stay-up-to-date with the most popular and trending shows!