Image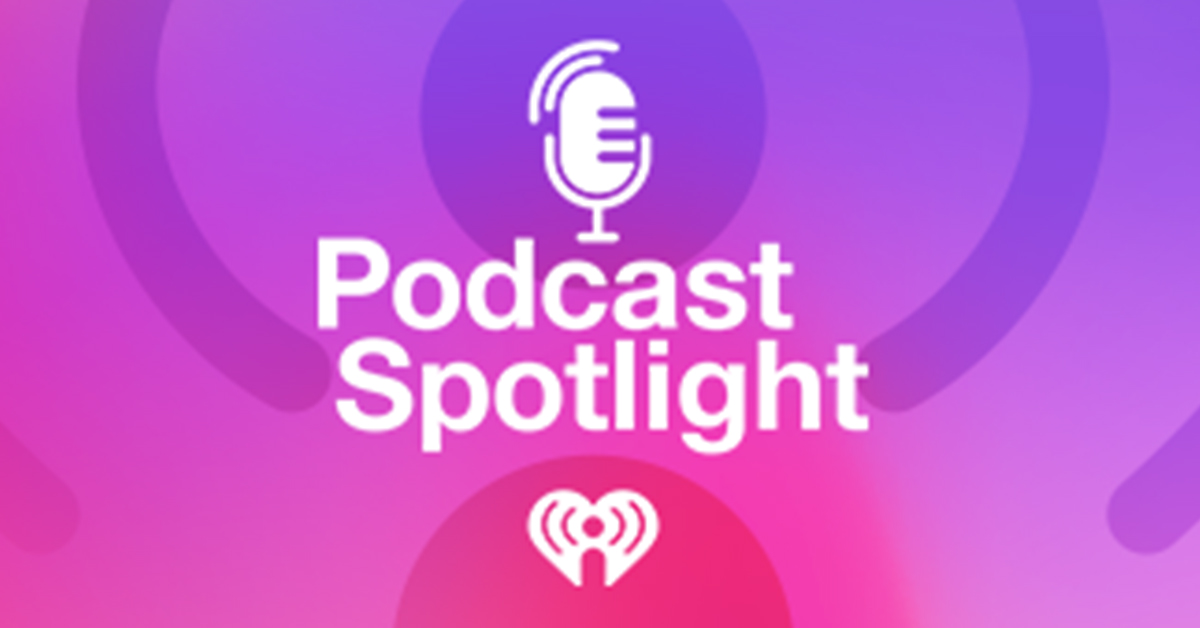 Podcast Spotlight: Looking for a New Show to Listen To? Here's What's New in Podcasts This Week!
With so many podcasts being made today, it's hard to keep up. Luckily, with the help of iHeartRadio's Podcast Spotlight, you can find something new to listen to every week. Here's the latest on iHeartRadio podcasts, seasons and episodes: 
This week, listeners should check out iHeartRadio's new podcast, "There Are No Girls on the Internet." This show wants to highlight the internet's marginalized voices and bring their overlooked stories to the forefront of popular culture. Join host Bridget Todd, a podcast producer, entrepreneur and activist, as she sheds light on different online experiences and the ways in which marginalized voices have always shaped the world-wide web. A little more about the show's host: Bridget Todd has trained human rights activists in Australia, coordinated digital strategy for organizations like Planned Parenthood and MSNBC and has run training programs for political operatives in the Democratic Party. Todd is the former co-host of iHeartMedia's "Stuff Mom Never Told You" and is the founder and CEO of Unbossed Creative, a mission driven creative studio that makes podcasts and other digital content to push the needle on social change and public good. In one of the show's first episodes, titled "Jeffrery Epstein, MIT and the Grad Student Who Spoke Up," Todd explains the connection between the convicted sex criminal Jeffrey Epstein and the director of the MIT Media Lab, Joi Ito. Ito's involvement with Epstein came to light after a Ronan Farrow exposé—but few people know that Farrow got a lot of help and information from Arwa Mboya, a Kenyan virtual reality programmer and MIT student. Todd talks with Mboya about how the bravery and community of women and girls gave her the courage to take a stand. Learn more about Mboya's story and other untold tales from the internet with iHeartRadio's "There Are No Girls on the Internet."
A new season of "Who Is?," an original podcast by NowThis, is also available this week. Now in its second season, this show offers the backstories of well-known, powerful people in the United States. Over the course of sixteen 30-minute episodes, the podcast will look at top leaders in Washington, Trump's inner circle, the field of presidential hopefuls and major political donors. Hosted by NowThis correspondent Sean Morrow, "Who Is?" has done a deep-dive into figures like Alexandra Ocasio-Cortez, Tom Cotton and Charles Koch. Binge the first season of this show or check out its new season on iHeartRadio today! 
Listeners should also check out the second season of "Sworn." From the producers of "Up and Vanished," this show pulls back the curtain on the criminal justice system, exposing the untold stories and hard truths behind some well-known cases. "Sworn" is hosted by Phillip Holloway, a defense attorney and former prosecutor who has a background in law enforcement. Holloway's experience makes him uniquely able to not only dig into the legal aspects of these cases but the emotional consequences of their unfair outcomes as well. Check out the second season of "Sworn" today to learn more about the American criminal justice system—and how unjust it can really be. And if you're a new listener, don't worry: You can find every episode of the show's first season on iHeartRadio! 
Check back next week for new podcasts, seasons and episodes that you won't want to miss!