Image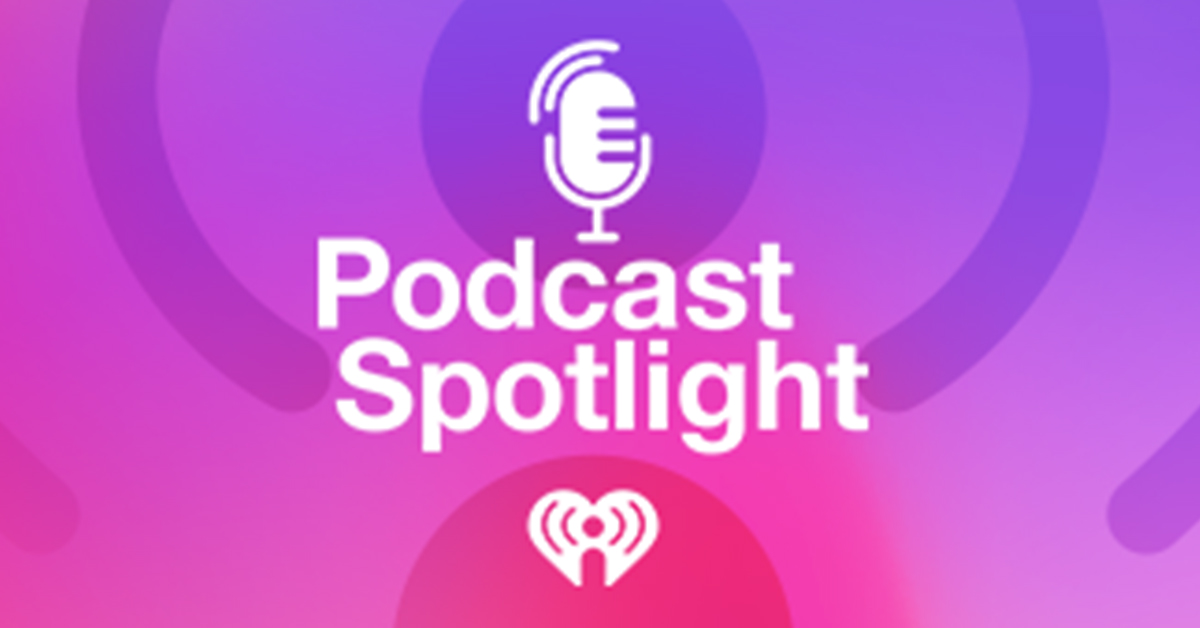 Podcast Spotlight: Looking for a New Show to Listen To? Here's What's New in Podcasts This Week!
With so many podcasts being made today, it's hard to keep up. Luckily, with the help of iHeartRadio's Podcast Spotlight, you can find something new to listen to every week. Here's the latest on our iHeartPodcasts including new seasons and episodes:
Hey parents, get ready to laugh alongside standup comedian and host Ophira Eisenberg as she talks to different comedians about their career and their kids! Tune in on Tuesdays for the second season of iHeartPodcast's "Parenting Is a Joke" to hear how these comedians tackle the tooth fairy, eating sticks, summer camp anxiety, the hidden horrors of childbirth and the obvious horrors of our own childhoods. Ophira kicks off Season 2 with funny people and parents David Cross and Amber Tamblyn where they reveal their six-year-old daughter's favorite parent and why the only joke David could come up with in the delivery room was about the merlot cart.
From the team behind the award-winning hit podcast "Bone Valley" comes Lava for Good and iHeartPodcast's "Earwitness," an 8-episode docuseries that asks the question, "How did an innocent man end up on death row — and why is the state still trying to execute him over the objection of the prosecutor who put him there?" One July night in 1995, Deputy Sheriff William G. Hardy was shot behind the Crown Sterling Suites hotel in Birmingham, Alabama. At the same time as the murder, at least ten people saw Toforest Johnson four miles away, at a popular nightclub called Tee's Place. But detectives zeroed in on him as a main suspect in Deputy Hardy's murder anyway, ultimately resulting in Toforest being tried, convicted and sentenced to death. Perhaps most disturbing of all, Toforest's conviction relied on an 'earwitness' – a woman who claimed to have eavesdropped on an incriminating phone call, a woman whom prosecutors paid for her testimony, in secret. Investigative journalist Beth Shelburne's unprecedented access to key players illuminates a story filled with disturbing twists, frustrating ambiguities and shocking admissions. The story of Toforest Johnson and the state's enthusiasm for the death penalty in the face of such troubling evidentiary flaws brings to light the failings of a criminal justice system run amok. Tune in on Tuesday to uncover the case.
Who's ready to listen to stories that amplify women's voices and the diversity of their perspectives? If this sounds like you, tune in on Thursdays to listen to the third season of iHeartPodcast's "VS Voices." Award-winning host and advocate Amanda de Cadenet connects with trailblazing women around the world to celebrate the multifaceted nature of the female experience. From models and athletes to actors and designers, these honest conversations explore how their unique voices and journeys leave the world better than they found it. The "VS Voices" podcast provides a platform for women to speak their diverse truths, share personal stories and advance discussions of issues that are important to them.
Check back next week for new podcasts, seasons and episodes you won't want to miss. And if you still want more podcasts, click over to iHeart's Podcast Top 100 to stay up-to-date with the most popular and trending shows!