Image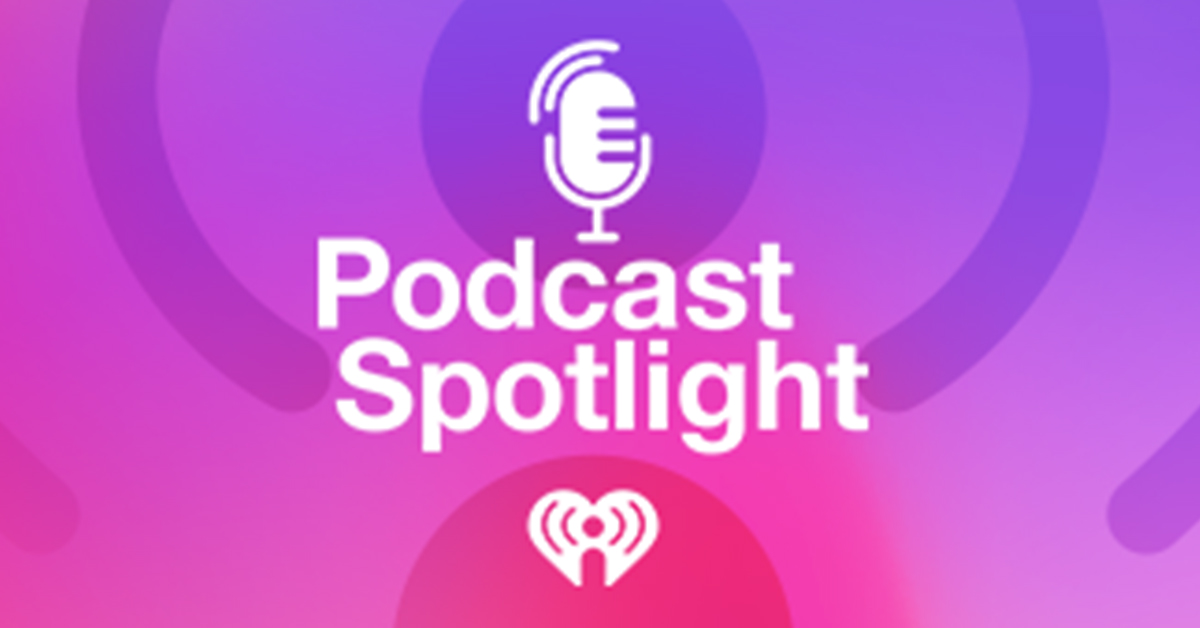 Podcast Spotlight: Looking for a New Show to Listen To? Here's What's New in Podcasts This Week!
With so many podcasts being made today, it's hard to keep up. Luckily, with the help of iHeartRadio's Podcast Spotlight, you can find something new to listen to every week. Here's the latest on iHeartRadio podcasts, seasons and episodes.
It's tough to separate fact from fiction in the world of wellness, but "POOG with Kate Berlant and Jacqueline Novak" (yes, that's Goop backward) sets out to do just that. Comedians and best friends Kate Berlant and Jacqueline Novak take on all the health scams and snake oil salesmen, asking real questions like, "which of our chakras are busted?" From naked meditation in salt caves to shopping for overpriced Ghee, this podcast dissects all the highs and lows of modern-day healing techniques, self-care regimens and cult wellness products. Tune into iHeartRadio now to hear the first three episodes of "POOG with Kate Berlant and Jacqueline Novak!"
True crime fans rejoice! Hit scripted podcast drama, "Solve" returns for a brand new season, and with a brand new mystery for you to solve. Here's what we know so far about season two: When a teenage girl is found shot execution-style in the woods, a homicide detective is pulled off-desk to solve the murder, while his new partner attempts to protect the case from his worst impulses. One crime, four suspects, 20 million listeners... will you be the first to solve the case? Head over to iHeartRadio now to hear the first episode of "Solve" and start uncovering the mystery!
In need of a laugh? We've got just the podcast for you! From iHeartRadio and the Black Effect Podcast Network comes a brand new original podcast, "Laugh & Learn." Join comedian Flame Monroe and co-host Nick Smith as they bring you the latest news sprinkled with a dash of wit, humor and heartfelt honesty. Each week, our hosts and their team of correspondents (affectionately known as the "Flamettes") break down the biggest headlines in national and local news, politics and pop culture for unfiltered and raw conversations designed to challenge and enlighten. You never know what you're going to hear on the show, but you are guaranteed to "Laugh & Learn!" Click on over to iHeartRadio and listen to the trailer now!
And last, but certainly not least. iHeartRadio is proud to announce a brand new podcast partnership with Cloud10 Media, the network and production studio behind numerous hit celebrity podcasts! As part of the deal, Cloud10 Media podcasts such as "Busy Philipps is Doing Her Best," "Daddy Issues with Joe Buck and Olivia Hudson, "Work in Progress with Sophia Bush," and numerous others are now available across iHeartMedia's network for listeners. Together, iHeartRadio and Cloud10 Media will also develop and co-produce a slate of brand new, original shows. Stay tuned for more details coming early next year!
Check back next week for new podcasts, seasons and episodes you won't want to miss. And if you still want more podcasts, click over to iHeart's Podcast Top 100 to stay-up-to-date with the most popular and trending shows!