Image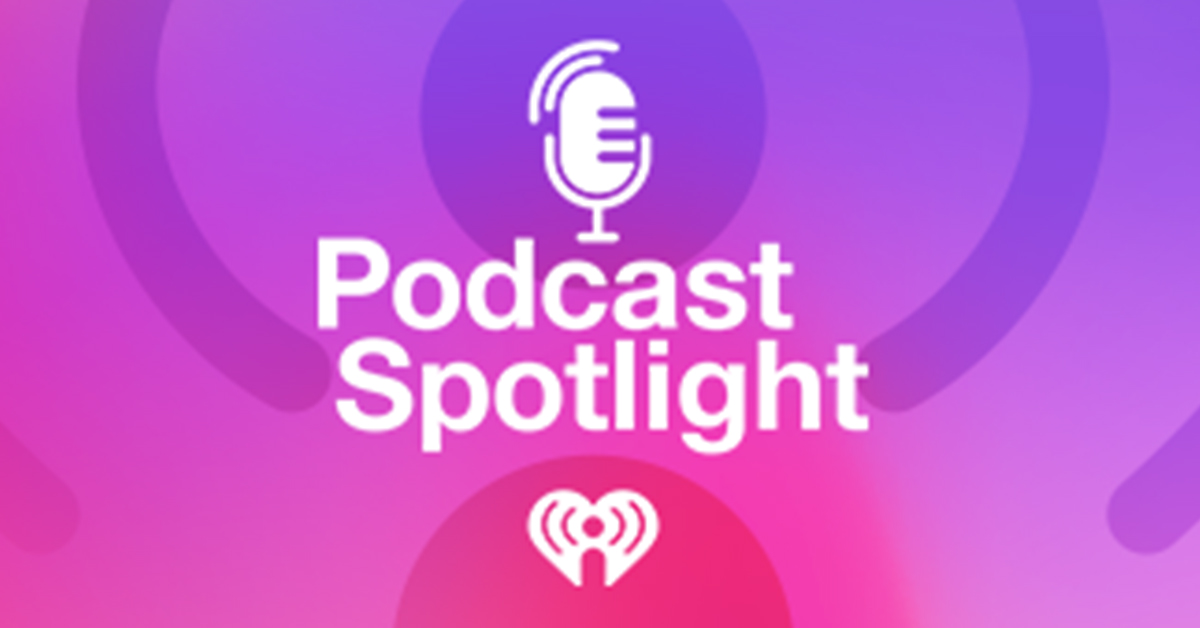 Podcast Spotlight: Looking for a New Show to Listen To? Here's What's New in Podcasts This Week!
With so many podcasts being made today, it's hard to keep up. Luckily, with the help of iHeartRadio's Podcast Spotlight, you can find something new to listen to every week. Here's the latest on iHeartRadio podcasts, seasons and episodes.
Any fans of The Real Housewives in the house? If so, this next podcast is for you! "Reasonably Shady" is a brand new lifestyle podcast from The Black Effect Podcast Network featuring The Real Housewives stars Gizelle Bryant and Robyn Dixon. Together, this dynamic duo hosts candid conversations about being fearless women—recounting stories from their everyday lives on topics like relationships, entrepreneurship, motherhood and more! In each episode, airing weekly, the ladies will also reveal their "Shady Moment of the Week:" a segment where they recap a shady moment from their past. Listen now to the premiere episode, where our famous hosts discuss how they became friends and cast members on The Real Housewives, and what inspired them to start a podcast during the pandemic. "Reasonably Shady" is available to stream now on iHeartRadio!
If you groove hip-hop and scripted podcasts, then you're going to love what Double Elvis Productions, Def Jam Recordings and iHeartRadio have created for you!  "Here Comes the Break '' is a groundbreaking audio drama that fuses a fictional, scripted narrative with real artist interviews and exclusive music releases for an audio experience unlike any other. The new series stars Emmy-nominated actor Asante Blackk and rising star Daniella Perkins, and explores life and music through the mind of Ruben (voiced by Blackk): a young creator hustling to find an audience, and himself. Follow Ruben's journey from avid hip-hop fan growing up in the suburbs of NYC to launching the next big viral music podcast. While that podcast may be fictional, the interviews on it will be real: featuring actual up-and-coming Def Jam artists and new music releases. So head over to iHeartRadio and start streaming the groundbreaking new podcast, "Here Comes the Break." Episodes one, two and three are now available!
This next podcast takes the sayings "be careful about who you trust" to a whole new level. Pee Wee Gaskins was South Carolina's most notorious mass murderer, and also a master manipulator. The new iHeartRadio Original Podcast series hosted by Jeff Keating and co-produced by Doghouse Pictures "Pee Wee Gaskins Was Not My Friend," chronicles the dozen of people he tricked, and how he duped one last unwitting accessory to assist in his final brutal plot. Listen to the true story of Pee Wee Gaskins, delivered in weekly episodes, from the people who knew him—including the person he tricked into a murder-for-hire scheme while he was already behind bars. So grab your real friends, and gather up to hear the first three episodes of "Pee Wee Gaskins Was Not My Friend" now on iHeartRadio!
Check back next week for new podcasts, seasons and episodes you won't want to miss. And if you still want more podcasts, click over to iHeart's Podcast Top 100 to stay-up-to-date with the most popular and trending shows!