Image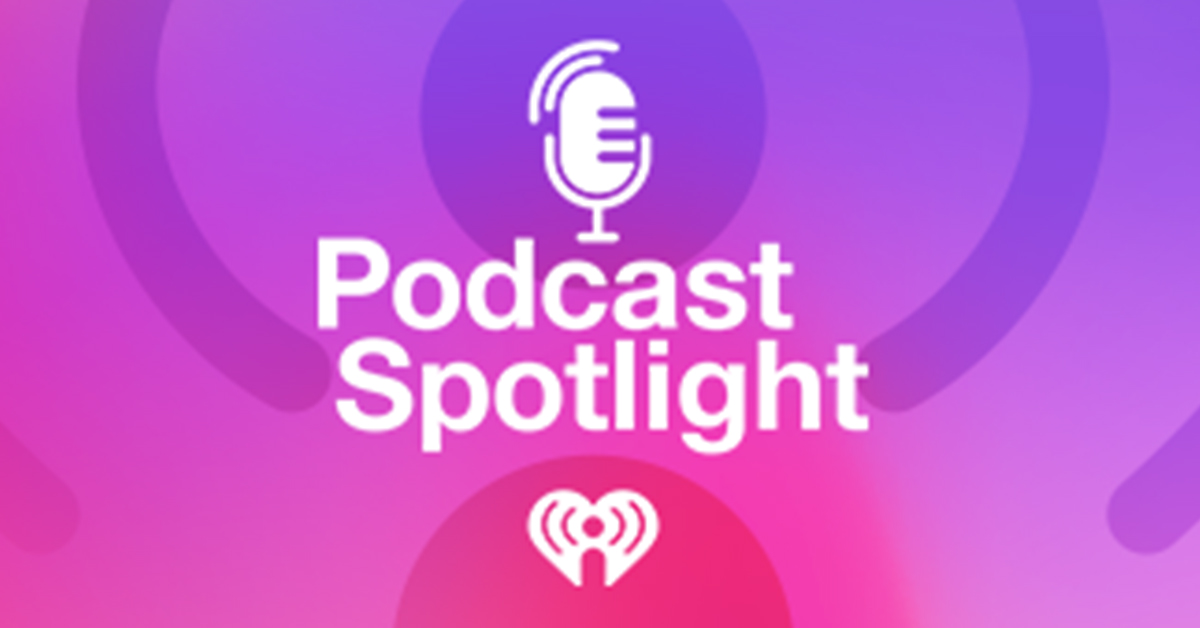 Podcast Spotlight: Looking for a New Show to Listen To? Here's What's New in Podcasts This Week!
With so many podcasts being made today, it's hard to keep up. Luckily, with the help of iHeartRadio's Podcast Spotlight, you can find something new to listen to every week. Here's the latest on iHeartRadio podcasts, seasons and episodes.
"Just B with Bethenny Frankel" is back with brand new episodes airing every Tuesday and Thursday on iHeartRadio and everywhere podcasts are heard! Join the self-made mogul as she shares her own stories of tribulations and successes alongside an all-star guest lineup of celebrities and thought leaders. In each episode, Bethenny hosts real conversations with influential guests like Kelly Ripa, Sammy Hagar, Steve Madden and others—offering unapologetic takes on everything from investing to food, relationships, fame, parenting and more. In the first episode of this brand new season, she's joined by the indomitable Matthew McConaughey, as he shares his story about being discovered in a bar and the importance of staying true to your word. Listen to this new episode of "Just B with Bethenny Frankel" now on iHeartRadio!
Lin-Manuel Miranda fans rejoice! iHeartRadio is proud to present a special limited podcast series chronicling the production of his new musical-turned-movie, In the Heights. For "In The Heights: El Suenito," Miranda (of Hamilton fame) joins host Eva Longoria—as well as Quiara Alegría Hudes (writer/producer) and Alex Lacamoire (executive music producer)—for an in-depth conversation about the inspiration for In the Heights and how it went from the stage to the big screen. Each episode immerses listeners into the genesis of Miranda's first hit production, written when he was just 19 years old, about his childhood neighborhood near Washington Heights in New York City. From any early demo of the production's songs to his feelings about home and the central themes of the film, experience the behind-the-scenes journey of making In the Heights the movie with the "In The Heights: El Suenito" podcast—streaming now on iHeartRadio!
Last, but certainly not least, a brand new series for all the scripted podcast fans out there! "After the Revolution" is a new fiction podcast based on the recent novel of the same name by Robert Evans. The new scripted series follows an alternate future set 50 years in the future where the U.S. has crumbled and the state of Texas is wracked by civil war. Join our three guiding characters: a "fixer" named Manny who leads reporters through the warzone, an extremist named Sasha determined to join a militia called the Heavenly Kingdom, and an old veteran named Roland with a body full of army cyber-ware and a bunch of missing memories—as they lead you through the conflicted world of "After the Revolution." If you're ready to fight for the future, then start listening to Chapter One (episode one) now on iHeartRadio!
Check back next week for new podcasts, seasons and episodes you won't want to miss. And if you still want more podcasts, click over to iHeart's Podcast Top 100 to stay-up-to-date with the most popular and trending shows!