Image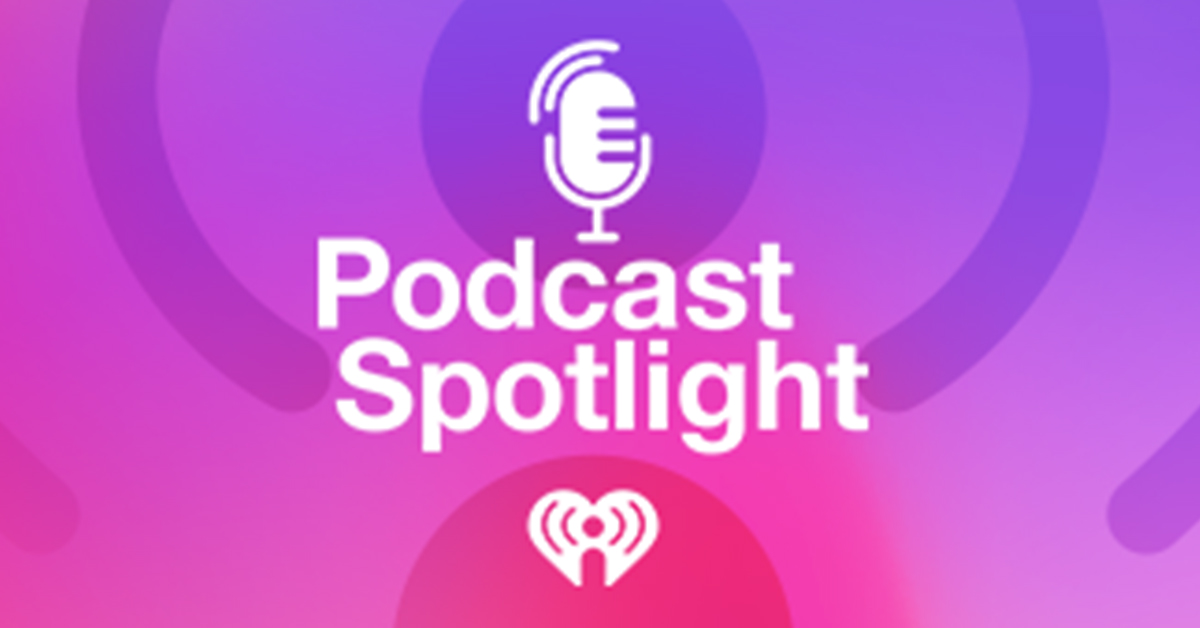 Podcast Spotlight: Looking for a New Show to Listen To? Here's What's New in Podcasts This Week!
With so many podcasts being made today, it's hard to keep up. Luckily, with the help of iHeartRadio's Podcast Spotlight, you can find something new to listen to every week. Here's the latest on iHeartRadio podcasts, seasons and episodes.
What if your nightmares could become real? Horror fans get ready for a new original scripted horror podcast series from iHeartRadio and Einhorn's Epic Productions, just in time for Halloween! Produced in 3-D audio for a more immersive and haunting experience, "See You In Your Nightmares" tells the story of Harper Hart, who has been plagued by insomnia since the mysterious death of her twin sister. In desperation, she turns to an experimental treatment, but something goes terribly wrong as Harper can now jump into people's dreams… and nightmares. She'll soon discover she's not alone, and will have to overcome her own deepest fears to make it out alive. Grab some popcorn, turn the lights out and dive into the nightmare with "See You in Your Nightmares." The terrifying, two-part premiere episode is streaming on iHeartRadio!
"The Breakfast Club" fans, rejoice! Lenard "Charlamagne Tha God" McKelvey is debuting a new podcast that cuts through the bullshit—so you don't step in it. "Tha God's Honest Truth" is a new audio adaption of Charlamagne's upcoming Comedy Central late-night show, co-produced by the radio host himself and iHeartMedia's The Black Effect Network. Tune in each Friday for a fresh episode featuring a variety of deep dives, sketches and social experiments that tackle social issues and pressing topics permeating throughout politics and culture. Rooted in truth, coated in comedy and unapologetically Black, nothing is off-limits. Set your reminders each Friday for new episodes of "Tha God's Honest Truth," and hear Charlamagne Tha God bring his real, opinionated, thought-provoking perspectives as you've never heard them before. Click over to iHeartRadio now to hear the debut episode!
Want an even more unapologetic opinion? Get ready to join the stars of the hit series Cobra Kai on a brand new podcast from the My Cultura podcast network. "Lone Lobos" is a new talk-show style podcast series hosted by on-and-off-screen best friends, Xolo Maridueña and Jacob Bertrand. Join the dynamic duo each week as they take you into their world, navigating adulthood and life as budding TV stars through all things pop culture with topics ranging from movies and television to food, music and relationships. They'll also give their unique perspective on newsworthy headlines and events. So unwind and unload as the two, plus an occasional guest, flush out some hard takes and even harder laughs each week on "Lone Lobos." Tune in to iHeartRadio now to hear the premiere episode, which sees our heroes talk about Cobra Kai co-star Elizabeth Shue, first romances and the treacherous world of online dating!
Check back next week for new podcasts, seasons and episodes you won't want to miss. And if you still want more podcasts, click over to iHeart's Podcast Top 100 to stay-up-to-date with the most popular and trending shows!