Image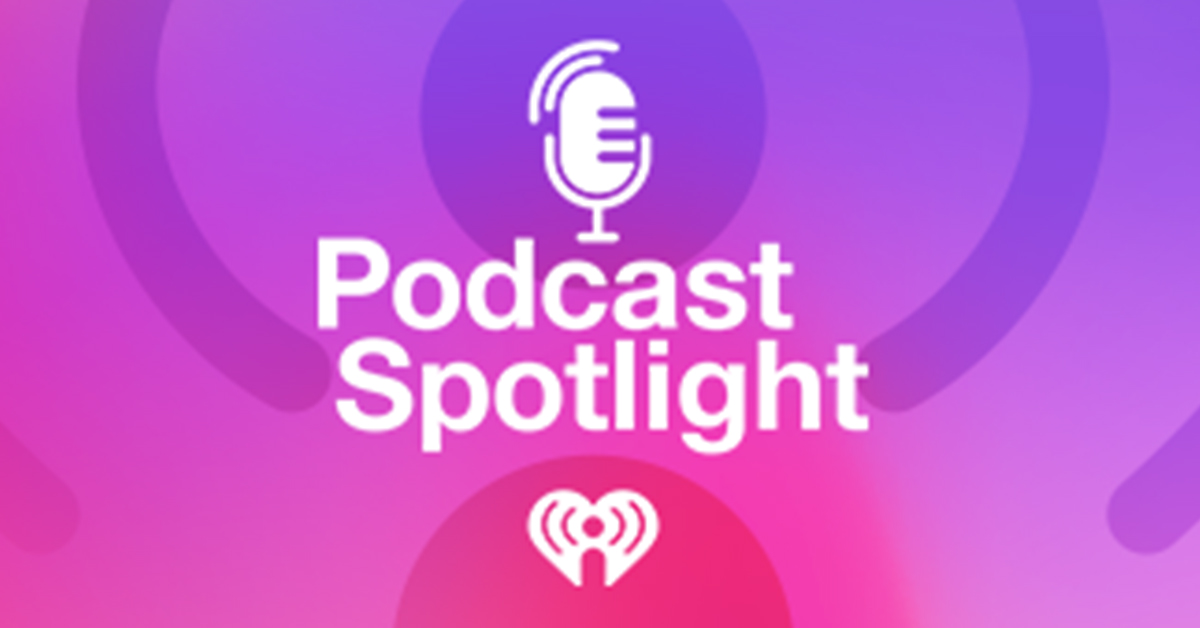 Podcast Spotlight: Looking for a New Show to Listen To? Here's What's New in Podcasts This Week!
With so many podcasts being made today, it's hard to keep up. Luckily, with the help of iHeartRadio's Podcast Spotlight, you can find something new to listen to every week. Here's the latest on iHeartRadio podcasts, seasons and episodes:
Get ready true-crime fans, this first podcast will have you asking yourself: What really happened? From iHeartRadio, now in its third season, "Hell and Gone" is back to tell the story of the cold case of Ebby Steppach. On October 30, 2015, the Little Rock Police Department searched an abandoned car in a small residential park––the keys were still in the ignition and the car had been left running. The car belonged to 18-year-old Ebby, who had seemingly vanished without a trace, but three years later her body was found in a storm drain. Even though it seemed like everyone in Arkansas knew about Ebby, with her case being one of the most covered cold cases in the state, what really happened to her remains a mystery. Join investigative expert and host of the hit true-crime podcast "Red Collar" Catherine Townsend as she uncovers Ebby's life, the multiple investigations that led to nowhere and most importantly, what really happened to Ebby Steppach. Tune into the premiere episode of the new season of "Hell and Gone" today on iHeartRadio!
Next up, a podcast that explores what's next for pro-athletes and entertainers after living life in the spotlight. "The Next Chapter with Prim Siripipat" is an interview-style series from iHeartRadio that explores the ups and downs of transitioning beyond the life of professional sport or entertainment, including retirement. Join 20-year sports media veteran Prim as she uses her combined experience as a former elite tennis player and current PhD Psychology student to create a space for athletes to open up in ways they've never done before. You'll hear from athletes, coaches and experts as they share in-depth conversations and details around the reality of what life is like after spending the majority of it dedicated to sport or entertainment. Listen to the debut episode of "The Next Chapter with Prim Siripipat," featuring 8-time ATP Tour title winner Sergiy Stakhovsky, available now on iHeartRadio!
Last, but certainly not least, uncover the world's most insignificant (and universal) mysteries in this investigative comedy podcast, now returning for its second season from iHeartRadio. In "Truth Hounds," comedians and real-life close friends Anna Seregina and Kyle Mizono explore the questions that many of us probably wonder, but don't actually know the answer to, such as: Why are some people always late? Why does it feel so good to reveal a secret? Why does Anna's neighbor rearrange the succulents on her porch five times a day? In each episode, join Anna and Kyle as they stop at nothing to get to the bottom of these mysteries. The highly anticipated first episode is out now and features an unexpected non-investigative start to the season, so be sure to give it a listen––"Truth Hounds" streaming now on iHeartRadio!
Check back next week for new podcasts, seasons and episodes you won't want to miss. And if you still want more podcasts, click over to iHeart's Podcast Top 100 to stay-up-to-date with the most popular and trending shows!