Image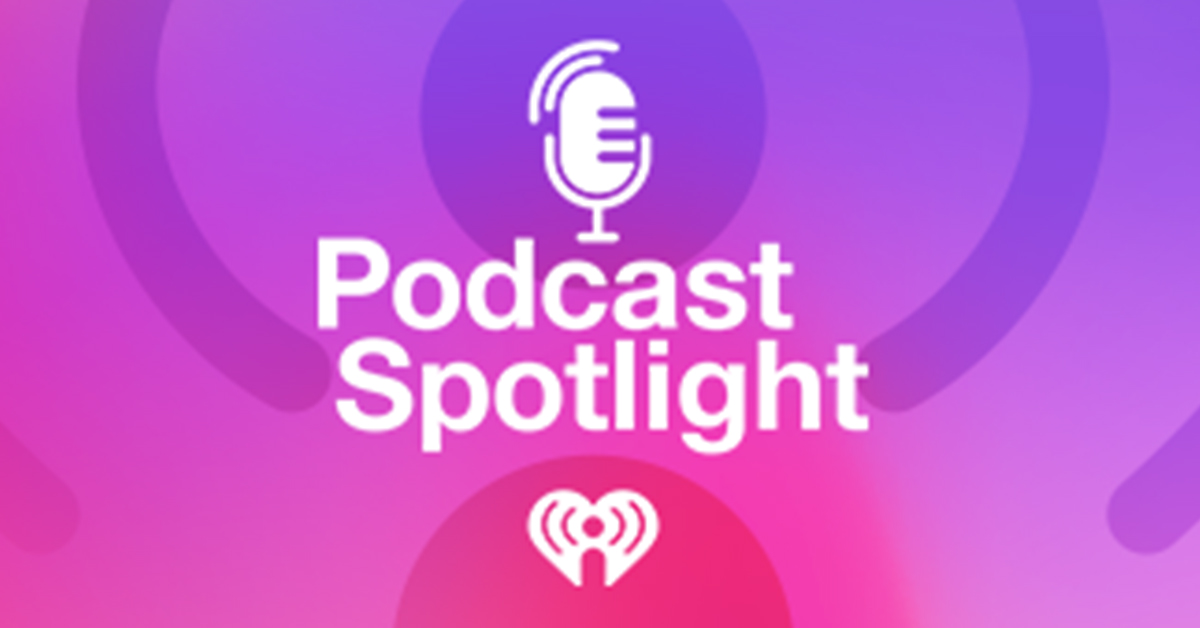 Podcast Spotlight: Looking for a New Show to Listen To? Here's What's New in Podcasts This Week!
With so many podcasts being made today, it's hard to keep up. Luckily, with the help of iHeartRadio's Podcast Spotlight, you can find something new to listen to every week. Here's the latest on iHeartRadio podcasts, seasons and episodes:
Already finished binging the latest season of Bridgerton on Netflix and wanting more? Well then, gentle listener, this first podcast is for you! From iHeartMedia and Shondaland Audio, "Bridgerton: The Official Podcast" is back for a second season and it's giving all the Lady Whistledown vibes. Join host and period drama extraordinaire Gabrielle Collins as she gives an official peek behind the curtain into the making of the hit new season, featuring fan-favorite special guests from the cast and crew. Each week, you'll hear an episode-by-episode deep dive and hear from guests, like series creator Chris Van Dusen, key show creatives and even the author of the popular book series, Julia Quinn––unpacking behind-the-scenes moments, the costumes and sets, the historical context of the era and more! You won't want to miss out on the latest of Bridgerton's social season, so grab your cup of tea, and tune into the first episode of season two of "Bridgerton: The Official Podcast" debuting April 7th on iHeartRadio!
Rejoice true-crime fans, iHeartRadio is launching a new investigative podcast series––"White Eagle!" From the mind behind hit series "Paper Ghosts" and "Crossing the Line" comes a new story that will have you asking yourself: What exactly happened? Join host, investigative journalist and New York Times bestselling author M. William Phelps as he uncovers the events around one balmy Monday evening in late September 1983 in West Hartford, Connecticut when Victor Gerena––a 25-year-old college dropout and Wells Fargo armored car guard––set in motion the largest cash heist in history. Three decades later, 30 people believed to be involved in the heist were either arrested, killed, assassinated and/or jailed––everyone except for Victor, that is. In this six-part series, Phelps will answer the pressing questions around what happened, including: Was Victor a criminal mastermind who single-handedly pulled off the heist? Or was he a political pawn in a Cold War operation? The debut episode of "White Eagle" is out April 7th on iHeartRadio, so be sure to tune in and don't miss a single detail!
Last, but certainly not least, is the infamous story of how ambitious LA girl Heidi Fleiss rose to become Hollywood's most notorious madam in the early 1990s. From iHeartRadio, "HeidiWorld: The Heidi Fleiss Story" will uncover how Heidi fell at the hands of American sexual hypocrisy and give listeners a deep and kaleidoscopic dive into the world of sex, drugs, glamour and corruption in 1990s Los Angeles. Join Los Angeles-based host, writer and podcaster Molly Lambert (former co-host of iHeart's pop culture podcast "Night Call") as she digs into the full story of the rise and fall of Heidi, covering topics such as the corruption, hypocrisy, sex work and media spectacle that ensued around this fascinating former Hollywood madam––ultimately using this story as a lens into the current culture and state of our world today. Episode one will introduce you to Heidi and the rest of the Fleiss family, diving into the bohemian California lifestyle of the 1970s, so make sure to give it a listen beginning April 11th on iHeartRadio!
Check back next week for new podcasts, seasons and episodes that you won't want to miss! And if you still want more podcasts, click over to iHeart's Podcast Top 100 to stay-up-to-date with the most popular and trending shows!