Image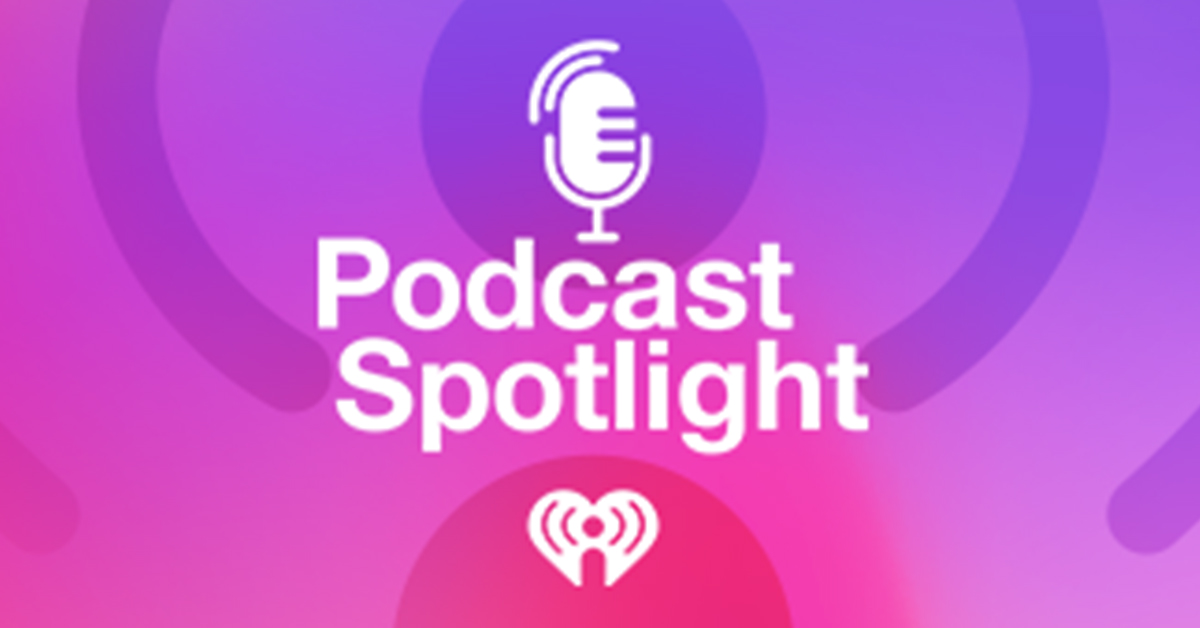 Podcast Spotlight: Looking for a New Show to Listen To? Here's What's New in Podcasts This Week!
With so many podcasts being made today, it's hard to keep up. Luckily, with the help of iHeartRadio's Podcast Spotlight, you can find something new to listen to every week. Here's the latest on iHeartRadio podcasts, seasons and episodes:
In honor of Autism Awareness Month, April, iHeartRadio's "Autism's First Child" launches its first episode tomorrow, April 14. The show revolves around Donald Triplett who was the first person diagnosed with autism. Donald was raised in Forest, Mississippi was in and out of an institution, and spent time with history's most important child psychiatrist, by the time he was five. Now at age 88, Donald has lived a full, happy life and as we take a look back at his experience we can create a better world for those who are different from us. iHeart's 'Autism's First Child' is hosted by Caren Zucker, a director, producer and journalist who has told stories for more than 25 years across a broad range of subjects both domestically and internationally, and John Donvan, a veteran network correspondent and producer for ABC, CNN and PBS, and host and moderator of the Intelligence Squared U.S. Debates, which are heard on public radio and by podcast. Both hosts have a loved one diagnosed with autism and are on a mission to bring a better understanding of autism's realities. Tune into episode one of "Autism's First Child" tomorrow to learn more about Donald's story.
Those who feel like they were born in the wrong decade, or perhaps the wrong planet altogether, iHeartRadio's "In Our Own World" is the show for you! Those who feel like they were born in the wrong decade, or perhaps the wrong planet altogether, iHeartRadio's "In Our Own World" is the show for you! The show is hosted by Emily Estefan, a Grammy-nominated musician, songwriter, producer, actress, activist and Emmy-nominated co-host of the Facebook Watch show Red Table Talk: The Estefans and Gemeny Hernandez,  a Grammy-nominated songwriter, stylist, activist, musician, and writer. The dynamic duo and multicultural couple live in their own world together. Emily and Gemeny have been partners in love and business for five years and have set out on this podcast journey to voyage through life's never-ending questions. Tune into episode one of "In Our Own World" today!
"Sympathy Pains", first three episodes launch today! The podcast tells the twisted story of Sarah Delashmit, a former nurse who had an almost 20-year history of faking illnesses. Using sympathy, Sarah was able to con everyone around her whether it was a story that she was sick in the hospital, she was trapped in abusive relationships, or that she was the mother of children who had died. She was so skilled at being sick, she was even able to integrate herself into disability communities and cancer non-profits. She was finally caught and stopped after two of her victims confronted her on national television, and her actions caught the attention of federal prosecutors. Sympathy was both her great need and her powerful weapon. But unlike most scams, she didn't want people's money. She was after something far more valuable. Tune into the first three episodes of "Sympathy Pains" to learn more about Sarah's con story.
Check back next week for new podcasts, seasons and episodes you won't want to miss. And if you still want more podcasts, click over to iHeart's Podcast Top 100 to stay-up-to-date with the most popular and trending shows!