Image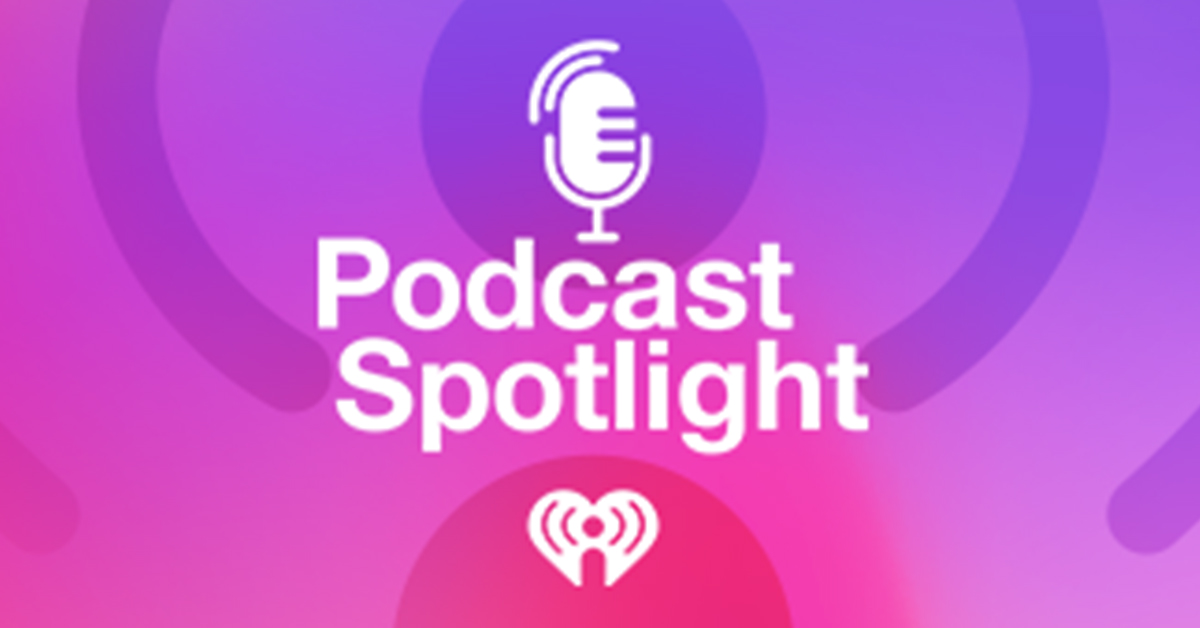 Podcast Spotlight: Looking for a New Show to Listen To? Here's What's New in Podcasts This Week!
With so many podcasts being made today, it's hard to keep up. Luckily, with the help of iHeartRadio's Podcast Spotlight, you can find something new to listen to every week. Here's the latest on iHeartRadio podcasts, seasons and episodes:
Calling fans of Jamie Loftus and her hit podcast series "Aack Cast"! Jamie Loftus, an Emmy-nominated writer, comedian, expands her podcasting portfolio with "Ghost Church by Jamie Loftus". The new series that launched April 24 investigates and interrogates American spiritualism, a century-old tradition of communing with the dead that takes place in camps full of mediums across the country. Jamie digs into top questions such as: who is drawn to these camps, how did the religion come together, and why are the tarot card readers and the seance-havers fighting? "Ghost Church" features on-site reporting and interviews with everyone from spiritualist psychics to Protestant pastors to a very lonely carnival employee. Tune into episode one today!
Technology and business lovers can tune into season three of "The Restless Ones" as host Jonathan Strickland, tech enthusiast and former staff writer and eventually senior writer for the HowStuffWorks electronics and computer channels, digs into how business and industry leaders continue to thrive in a world of complex organizations and lightning-fast technology. Throughout the series, Jonathan sits down with the world's most unconventional thinkers to understand how these executives innovate and enable change, both inside and outside their companies, and what they are looking forward to tackling next. Tune into "The Restless Ones" to find out more!
In a world where our genetics can shed light on life-changing information and provide the historical background you might not even know, how can we use genetics as a tool to live a healthier life? In season 3 of "Spit" from iHeartMedia and consumer genetics company 23andMe, the series looks at how genetics, DNA, health and how it all ties together. With 23 different guests, season three explores how specific information about your DNA can change your life and what if you learned that you possess specific DNA traits that could affect your health. Episode one of season 3 of "Spit" premiers April 28 and features special guest Minnie Driver, from the podcast "Minnie Questions.", who sits down with 23andMe CEO Anne Wojcicki to talk about the power of DNA and how to move through the fear of finding out health news.
Check back next week for new podcasts, seasons and episodes you won't want to miss. And if you still want more podcasts, click over to iHeart's Podcast Top 100 to stay-up-to-date with the most popular and trending shows!