Tanya's Take On: "Scars To Your Beautiful"
By: Tanya Rad
I've always believed that music is not just heard — but rather it is seen… it is felt…
For me, music has the ability to change my mood. It has the ability to help me cope. It has the ability to relax me. It has the ability to let me transcend. Music is one of the most powerful expressions in life: the fabric of our lives and a direct reflection of our society.
And all of this is why I am so thankful to have "Scars To Your Beautiful" by Alessia Cara as a pivotal song of this generation. This is more than just a song. In my opinion, it's a movement. These aren't just lyrics, these are words that women need to be reminded of on a daily basis — because sometimes, let's be honest, life can be overwhelming.
The lyric that guts me the most is this one:
"So to all the girls that's hurting /
Let me be your mirror /
Let me help you see a little bit clearer /
The light that shines within…"
With these words, Alessia is spreading a message of positivity, a message of self-acceptance, and even bigger than that, a message of self-love. Because there are women who are battling daily — battling themselves, battling society, battling with what they think they need to be — and they need to hear and know that they are beautiful just the way they are.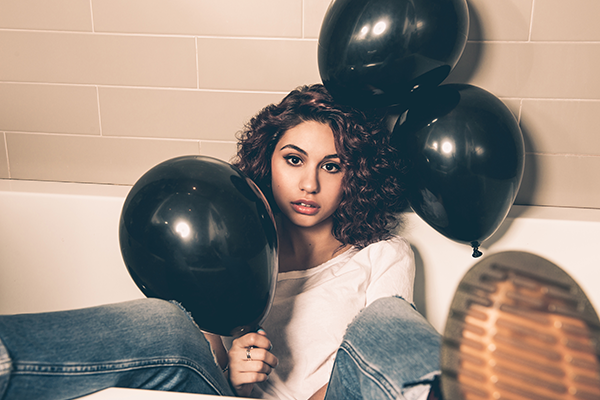 And for that reason I want to encourage every single person that reads this blog to pass this song along to ten people that need to hear this message, either for the first time or as a reminder. Post to your socials, email it to friends and family — do whatever you need to do to do your part in spreading this movement!