Tanya's Take On: Artists You Need to Know
By: Tanya Rad​
Hi guys! Tanya Rad here, your favorite "pop-tart" on the planet!
Today I'm super pumped to share some of my favorite up-and-coming artists in the music world with you. Championing new musicians is something I'm very passionate about, so the fact that I get to share this with you guys makes me the happiest girl in the world!
I'll never forget meeting Sam Smith before he was "Sam Smith"—interviewing him before we ever even played his music on the radio. That meeting led to a bond we share now and is something we laugh about every time we see each other. The same special quality, the greatness, I saw in Sam back then, I see in these four artists I've met: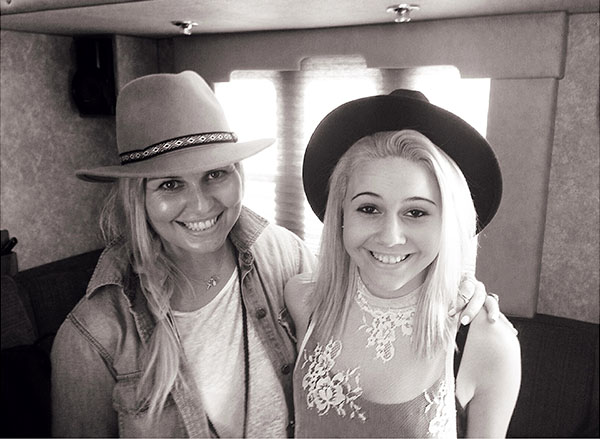 Why I Love Her:
Bea is a pistol and I love it! She is the voice of a new generation and I appreciate everything she represents. Her lyrics are exactly what young girls need to hear (There is beauty behind every tear you've cried / Sometimes it's just hard to realize), and I love that she is able to have such a strong stance at such a young age—she's only 16!
Two Songs You NEED to Check Out:
"Young Blood"
"Fire N Gold"
Note: Her album Not An Apology drops July 24
Reminds Me Of:
A mix between Demi Lovato and Katy Perry
Why I Love Her:
This girl just exudes confidence and cool—I cannot get over how much I love her vibe! She currently only has one original song out right now, but for all of you LA sushi lovers that can understand this Sugarfish reference, I like to call Alessia my "Trust Me Light." Meaning that when it comes to Alessia, you don't know what's coming, I can't tell you for sure what's coming, but I need you to trust me that it will be amazing! I've heard her songs and am blown away…she's got SMASH HIT written all over her!
The Song You NEED to Check Out:
"Here"
Reminds Me Of:
A little bit of Rihanna, mixed with a little Lorde and a little Avril Lavigne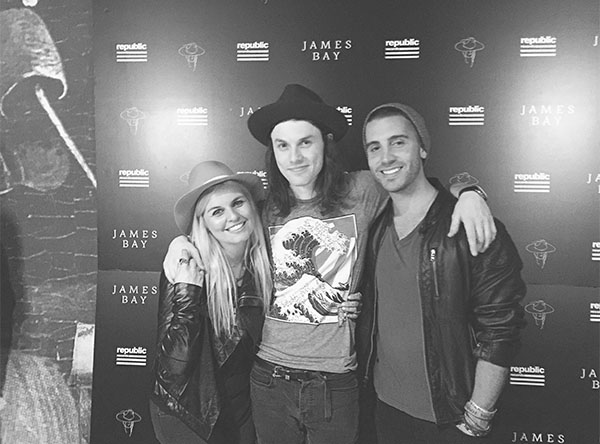 Why I Love Him:
James speaks to my soul. His music makes me feel, and I LOVE that! Sometimes it makes me sad, sometimes happy, other times hopeful...but no matter what, he brings emotion out of me, and I love that.
Two Songs You NEED to Check Out:
"Let It Go"
"Hold Back The River"
Note: His album Chaos And The Calm is​ out now!
Reminds Me Of:
A modern day John Mayer with a hint of Sam Smith. Pretty amazing mix if you ask me!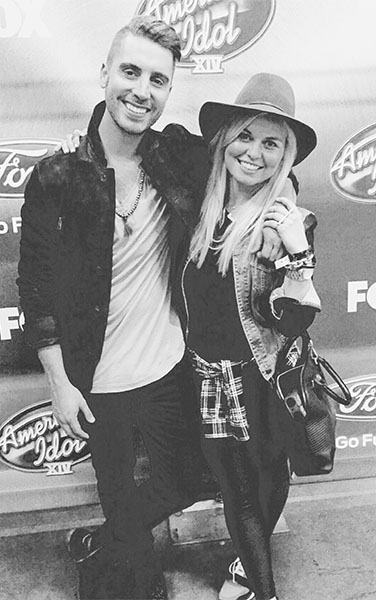 Why I Love Him:
This. Guy. Is. Greatness. He is a true musician at his core, and I for one can really appreciate that! Even though I don't usually play favorites with American Idol, I was rooting for him to win the entire season…and guess what? He did!
I'm super pumped to hear his album as a solo artist because this guy is talent personified and I'm ready for him to kill it.
Two Songs You NEED to Check Out:
"Beautiful Life"
"Man in the Mirror"​ cover from Idol
Reminds Me Of:
He's a mix between Ryan Tedder from One Republic and Adam Levine...how can you not love that combo?​​​​​​​​​​​​​​