This Week in Music History: September 27-October 3
As hard as it may be to believe, October is already upon us. Enjoy the arrival of pumpkin-spice flavored everything and ring in the new month with a little bit of country, a little bit of rock 'n' roll, and an all-star tribute to remember.
September 28, 2002: Keith Urban is Somebody We Like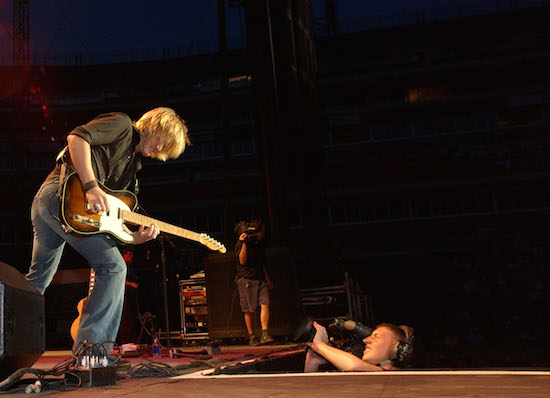 Photo by Rusty Russell / Getty Images
Long before he was a judge on "American Idol," before he met, wooed, and wed actress Nicole Kidman, before receiving a single Grammy Award, Keith Urban was a country artist bursting onto the American music scene. The Australian country music star had seen some success with his self-titled U.S. debut back in 1999. But in 2002, Urban soared to the top of the charts with "Somebody Like You." The first single off of his album Country Road, the track quickly went to the top of the Mediabase Country chart. "Somebody Like You" has since been named one of the biggest country songs of the 2000s, and has gone on to sell over a million copies, setting the trajectory for the rest of Urban's career.
September 29, 2007: The Foo Fighters Aren't Pretending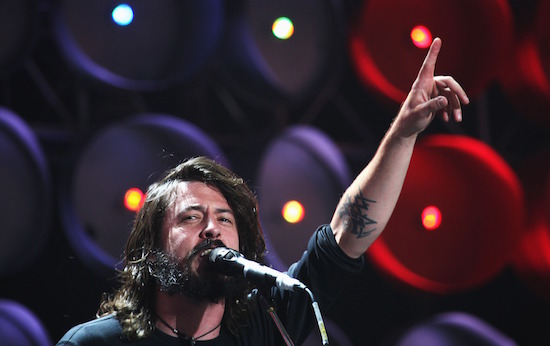 Photo by MJ Kim / Getty Images
First formed in 1994 as a one-man band starring Dave Grohl (following the death of Kurt Cobain and subsequent demise of Nirvana), the Foo Fighters have gone through a variety of different iterations and highs and lows over the years. One of those highs came with the album Echoes, Silence, Patience & Grace and their first single "The Pretender." The track went to No. 1 on the Mediabase Alternative and Rock charts in this week back in 2007, and later went on to win a Grammy in 2008 for Best Hard Rock Performance.
September 29, 2001: Artists Unite to Ask "What's Going On"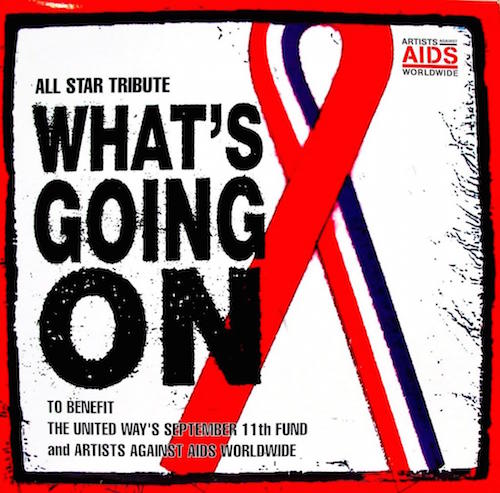 Exactly six years before the "The Pretender" soared to the top of the charts, an all-star tribute debuted on the Mediabase Top 40 chart and took the world by storm. Originally released in 1971,
Marvin Gaye
's classic track "
What's Going On
" took on fresh meaning in the new millennium as part of the Artists Against AIDS Worldwide album campaign to benefit AIDS programs in Africa and other areas of the world.
The radio single version of "
What's Going On
," produced by Jermaine Dupri and Bono, included vocal performances by Britney Spears, Ja Rule, Nas, Christina Aguilera, Gwen Stefani, Jennifer Lopez, Brandy, Nelly Furtado, Fred Durst of Limp Bizkit, Missy Elliott, Destiny's Child, Lauryn Hill, Wyclef Jean, 3LW, Backstreet Boys, Monica, Gaye's own daughter Nona, and many other popular artists. The song was recorded shortly before the attacks of September 11, so the group decided that a portion of the song's proceeds would also go to the American Red Cross' September 11 fund.
​​​​​