Image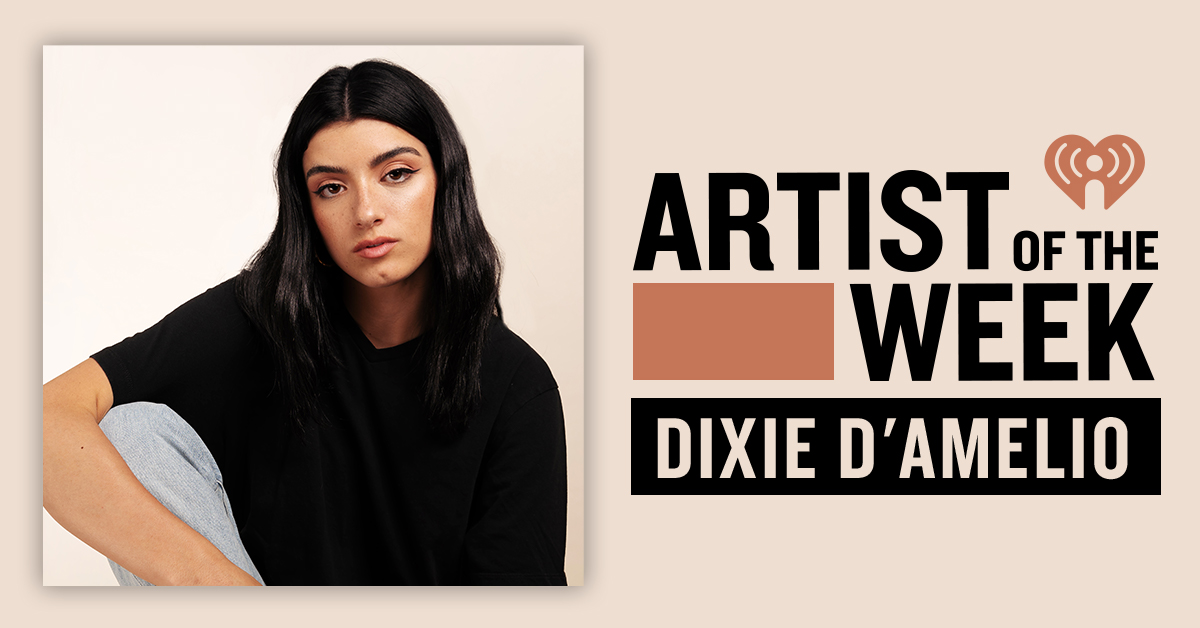 Artist of the Week: Dixie D'Amelio
Dixie D'Amelio's hit debut song "Be Happy" is back again, but with a fresh spin. The TikTok royalty has joined forces with blackbear and Lil Mosey for an all-new remix of "Be Happy," out now!
"Be Happy" is a sobering pop song about mental health during lockdown. The remix is more of the same relatable message, but adds new layers of beats for a more uptempo and hip-hop-influenced vibe. Of course, it also features outstanding new verses by blackbear and Lil Mosey—who are rising music stars in their own right!
D'Amelio has amassed more than 37 million followers on Tiktok, which makes her one of the top 10 most popular TikTok personalities in the world. "Be Happy" was the 19-year-old influencer's first foray into music, which debuted at No. #1 earlier this year on Billboard's Bubbling Under Hot 100 chart. And the official music video for the song has earned more than 77 million views on YouTube.
The "Be Happy" remix isn't all the only news from D'Amelio we're celebrating this week though. We're also proud to announce she's set to co-host the post-show for the 10th annual iHeartRadio Music Festival next week!
From the comfort and safety of their own homes, millions of fans will be able to experience one-of-a-kind collaborations and performances from their favorite artists, such as BTS, Coldplay, Kane Brown and many others! The iHeartRadio Music Festival is set to air live on CW networks and online on Thursday, September 17th and Friday, September 18th, starting at 9pm ET.
Don't forget to catch Dixie D'Amelio recapping all the epicness on the post-show on Twitter LIVE, and click over to iHeartRadio now to stream the new remix of "Be Happy!"