Artist of the Week: Luke Bryan
With humble beginnings playing in a high school band in his home state of Georgia, Luke Bryan has emerged as an American country music sensation, and has been named "Entertainer of the Year" by the Academy of Country Music Awards as well as the Country Music Association Awards. Presently, Luke has sold over 7 million albums and 27 million singles worldwide— his star-power keeps on growing, but he's as appreciative of his fans as ever!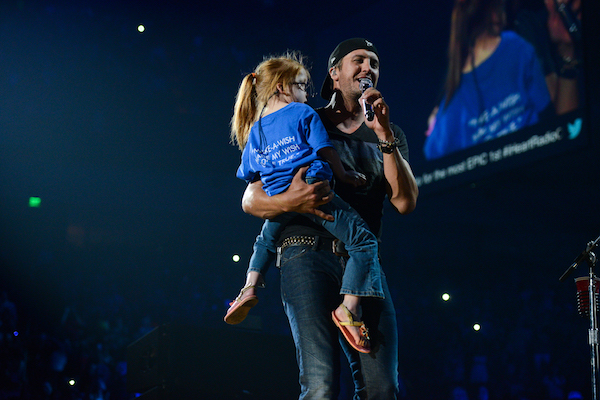 Luke Bryan performs at the 2014 iHeartCountry Festival. Photo credit Todd Owyoung for iHeartRadio
Luke's fifth album, Kill The Lights, was released in August 2015 to critical and popular acclaim— the lead single "Kick the Dust Up" was his 13th No. 1 hit, and shortly thereafter, "Strip It Down" became Luke's 14th No. 1. In addition to the successes of the album's singles, Luke also co-wrote the majority of the singles on the album, a significant personal milestone. And at the 2016 iHeartRadio Music Awards, Luke Bryan was the winner of Country Artist of the Year— now, at the 2017 iHeartRadio Music Awards, Luke is the nominee for both Country Artist and Male Artist of the Year.
With all of the buzz around Luke Bryan's successful year, remember to grab your tickets to the awards show now, or tune into TBS, TNT, and truTV at 8pm ET/5pm PT on Sunday, March 5 to catch all of the action live. In the meantime, you can listen to all of your favorite Luke Bryan tracks on demand, right here, on iHeartRadio!​​​​